In the ocean of apps available on the PlayStore, it gets really hard finding which ones deserve a place on your android phone can be a challenge that is where we come in! We at True-Tech tend to follow an ideology where we showcase the top 10 best applications that you must try in this month. We test apps from across PlayStore including camera apps, photo-video editors, health and wellbeing, and many other customization apps. Now let us take a look at our Top 10 Best Android Apps April 2020.
1. Picnic Editor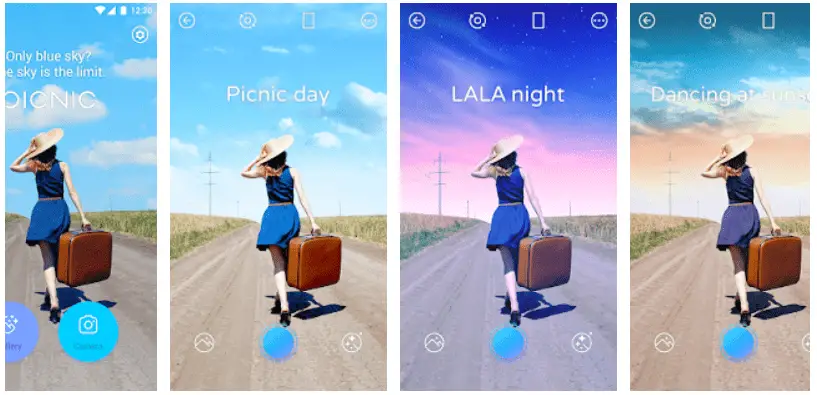 Imagine that you have gone out to click some pictures of nature or any landscape and realized that the climate is moody. The moody climate might work well with Still photography but definitely not with a landscape. That is where the Picnic Photo Filter app comes into play. Whether it is rainy or cloudy you can just go ahead and click the pictures because with the help of this application you can recreate the entire climate after the photo has been shot. No matter where you are, the Picnic app can take you to a glorious morning in Santorini or a dreamy sunset in Paris.
The Picnic app gives a natural and dynamic re-touch to the atmosphere and the background of your photos. This photo editing app is very unique with all options on your fingertips. All you have to do is go outside and click a picture then bring it into the Picinic app and you can select from more than 20 editing styles. This app detects the edges perfectly and applies the filters only on the required areas which result in the professional output. If you are into mobile photography this application is a must-try!
2. Retro Music Player
Online media streaming platforms are on the rage right now. Apps like Spotify, Gaana Music, and many other online media streaming platforms did gain a lot of popularity in recent times which made the users shift to the online music world completely. But still, there are a lot of people who prefer to download music and listen to offline. If you are one of them, the Retro Music Player is for you. The Retro music player is beautifully designed and organizes your music neatly laid out album wise.
Unlike the other offline players, here you will have total control over the theming and customization. You can also choose between the white, dark and AMOLED interface of the application. Moreover, you can set your favorite accent color from the inbuilt color palette. Other features include the home screen and lock screen widgets, sleep timer, inbuilt equalizer, and 30 languages support!
3. Grammarly Keyboard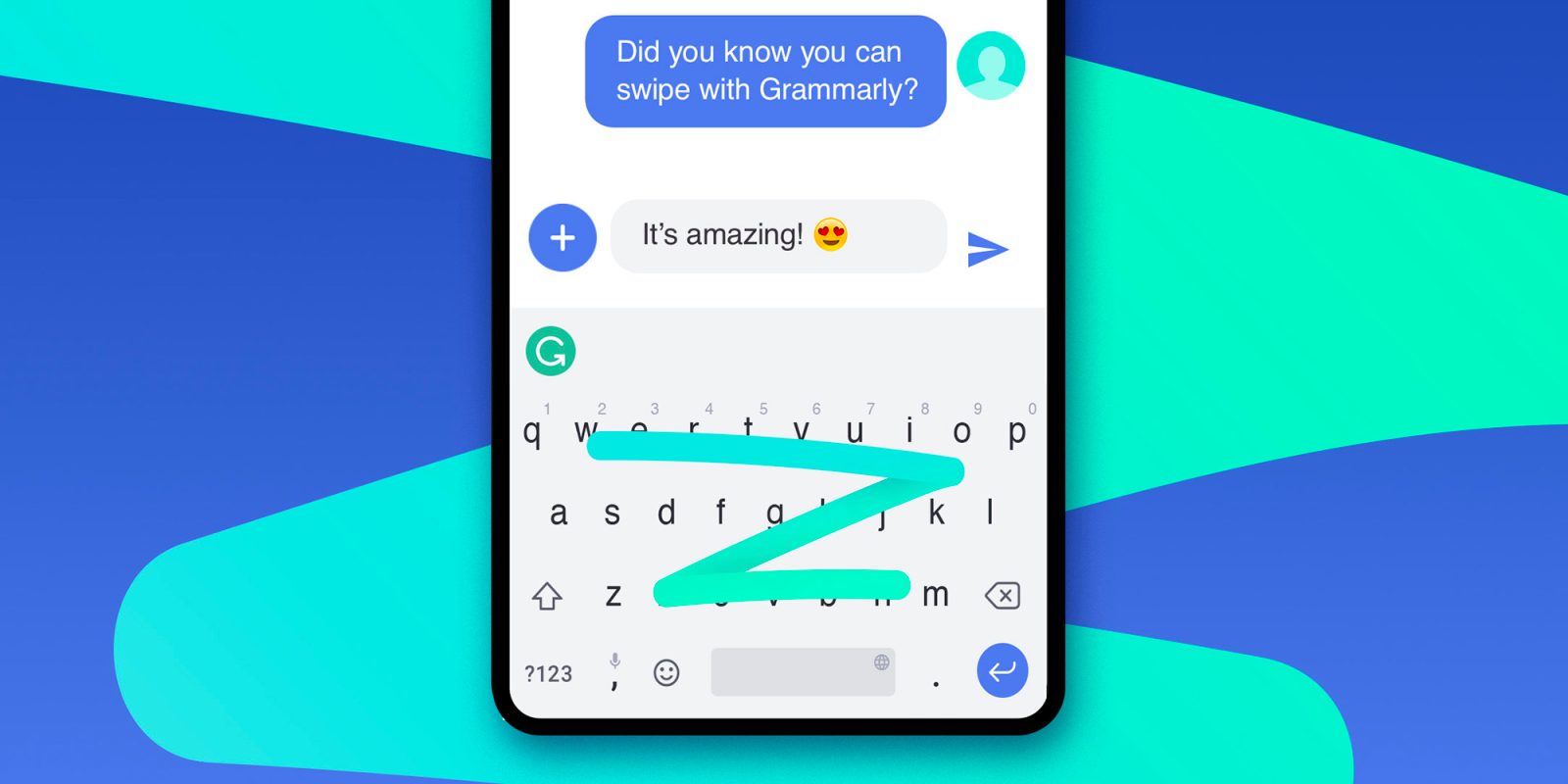 With the world becoming an online space day by day, having a reliable way of ensuring your grammar is nearly perfect each time is essential! So, if you are searching for an application that can take care of your grammar while you are writing across some official platforms or an email, then Grammarly keyboard is the only option for you. Using Grammarly Keyboard, you can type with confidence that your writing is polished, professional and mistake-free.
Grammarly Keyboard provides hundreds of checks and features along with seamless integration. Other features also include Sophisticated grammar checker, contextual spelling checker, and vocabulary enhancements. Sadly, not a lot of theme options are available, but you can choose between the dark and light keyboards. If you are not confident about your grammar, go ahead and make this your default keyboard now.
4. Blackberry Hub+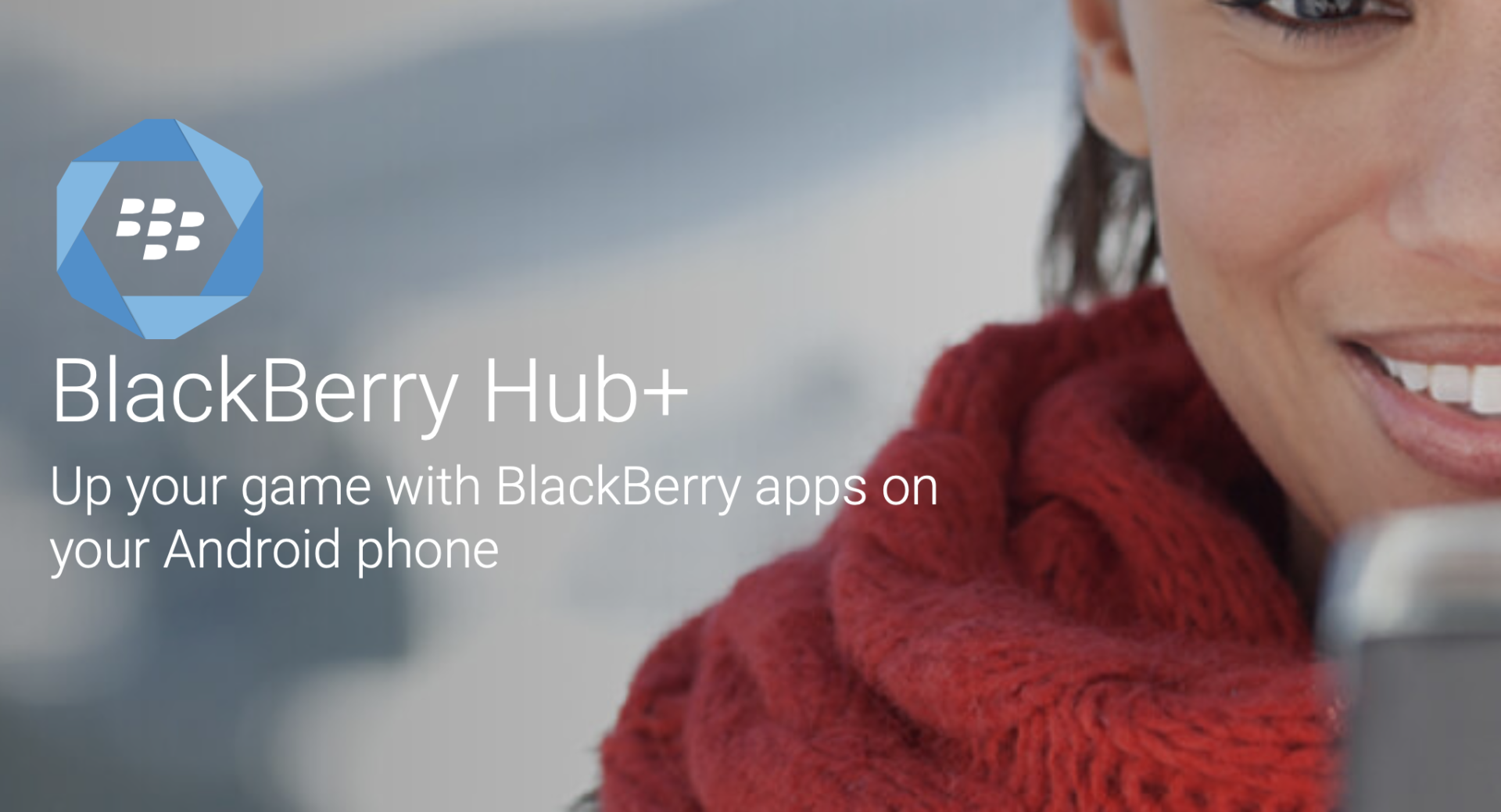 If you are a person who stays connected to the Internet all the time and does receive a lot of push notifications which include important mails, personal texts, Facebook and other social notifications, then Blackberry Hub+ is for you. Did you ever miss out on an important message or mail in the huge pile of personal messages and App notifications? If the answer is yes, install this application on your Android right now! With Blackberry Hub+ you can manage your emails, social notifications, and messages in a unified inbox.
Blackberry Hub+ will be you One Stop for all your important messages, calendar events from both your personal and business emails along with Facebook and WhatsApp notifications. the HUb+ do support Gmail, Yahoo and Outlook integrations along with support for your Work and Exchange accounts. You can snooze all the unimportant notifications and view them later. This is one of my favorite apps on the list. Download the app now and never miss an important message starting today!
5. AnyDesk Remote Control
Imagine that you are stuck in traffic or out of the station and would like to access your work computer. Well, now you can access any of your computers and can also perform the tasks directly from your Android device, thanks to AnyDesk Remote control. This app is available for both Windows PC and for Android for free of cost. Using any desk is simple, you will have to enter AnyDesk ID of your PC on your Android application. That is it. You can access all your PC folders and files and perform the tasks as well!
Although there are many other applications including the bigger titles like TeamViewer, AnyDesk has made it to the list because of its remarkable features like High Frame Rates, Low Latency, and Efficient Streaming. Talking about the frame rates, with a good connection you will be able to work smoothly without stuttering at constant 60 FPS.
6. Quik Video Editor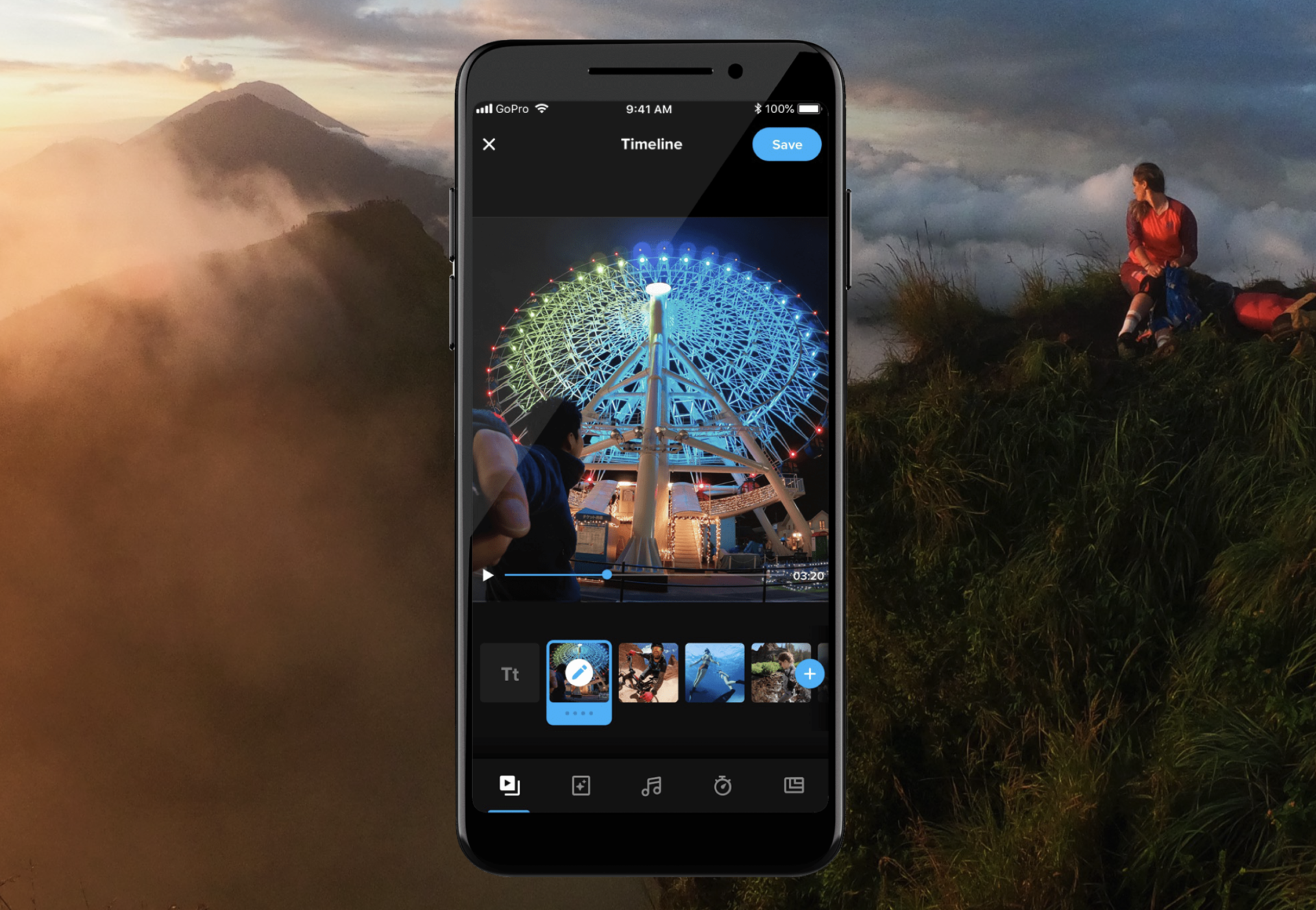 Quik is one of the finest video editing applications available on the Play Store. Although, like Kinemaster or Filmora you do not have fancy professional editing tools, Quik gets the job done. If you are short video maker, or if you have shot one huge video and wanted to make it look like vlog with all the amazing transitions in under a minute or two, then this application is for you. Import the video, select the highlight parts of the video and select among the various editing styles available and Export.
Moreover, you can select up to 75 photos and convert them into a video with different transitions and music. There are various layouts you can make. You make portrait videos for Instagram or Snapchat, there is an option for landscape and for square layouts as well! You can render and export the videos up to 1080P.
7. Canva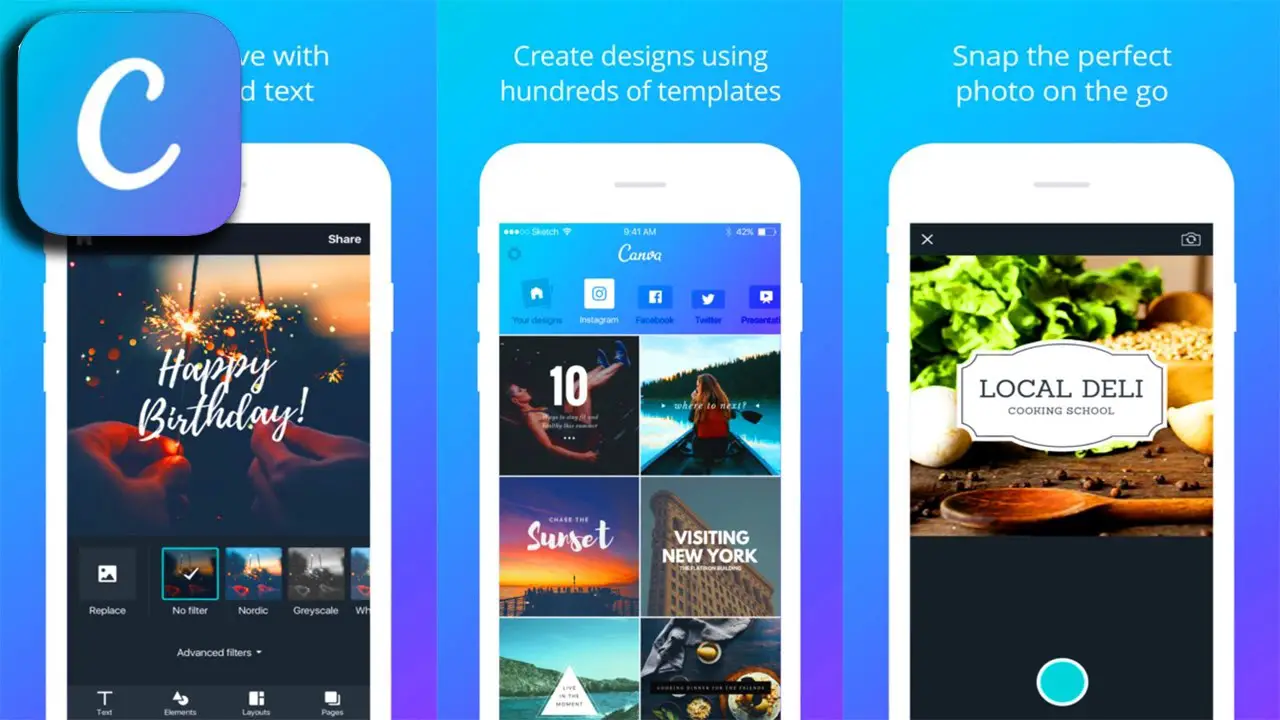 If you are a designer or in the field of digital marketing you must have heard about the Canva. Using Canva you can make stunning designs in just a few clicks. For instance, let us consider you are hosting a small party or gathering. Instead of paying the designers thousands of rupees, you can just sit at home and create a head-turning invitation card in just two minutes. Not just that, there are various layouts for Instagram, Facebook, Twitter, Pinterest and etc. There are more than 60,000 pre-made designs that you can modify and make them yours.
Using the Canva app, you can make your own logos, posters, flyers, and short videos as well. You can just select a design you like, add a few modifications by changing the colors and texts and save your artwork. That's all! Using Canva you can also design invitations, book covers, resumes, YouTube thumbnails, Snapchat filters of your own, and the list goes on! If you are a design and editing fanatic, then Canva is definitely for you.
8. Microsoft Math Solver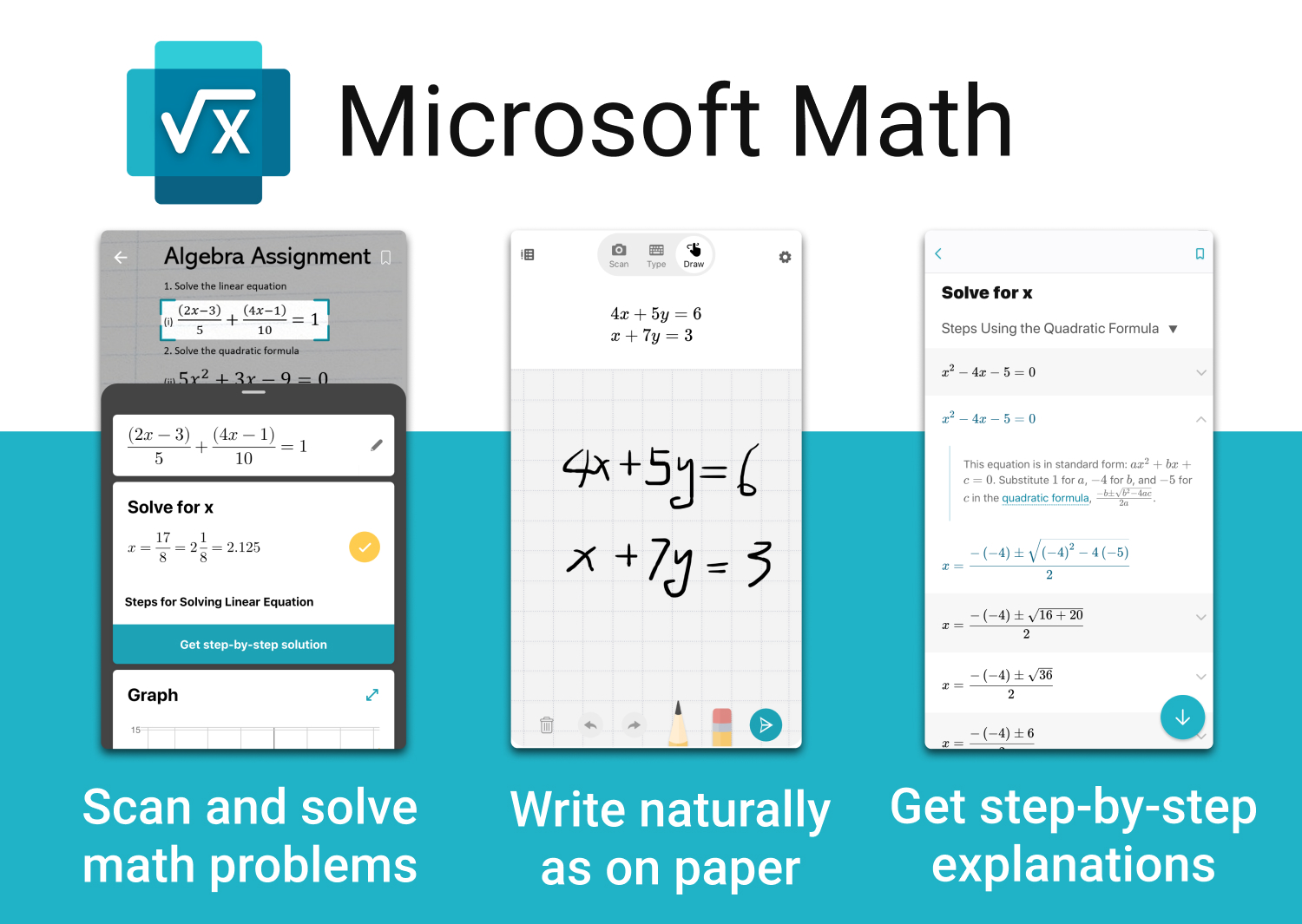 In this lockdown time, are you preparing for your exams from home? Are you unable to solve any mathematical equation and looking for possible solutions online? Then, the Maths Solver from Microsoft is definitely for you. You can get solutions for any equations or problems within seconds. You can either scan or write your equation in the app and that is all. The app gives you a correct answer that too with all the possible solutions within a minute or two.
Microsoft Maths Solver application provides help with a variety of problems including arithmetic, algebra, trigonometry, calculus, statistics, and other problems using AI-driven maths solver. The other problems which this application can solve are Elementary, Pre-Algebra, Algebra, Word problems on Math concepts, Basic Calculus, and Statistics.
9. 17 Track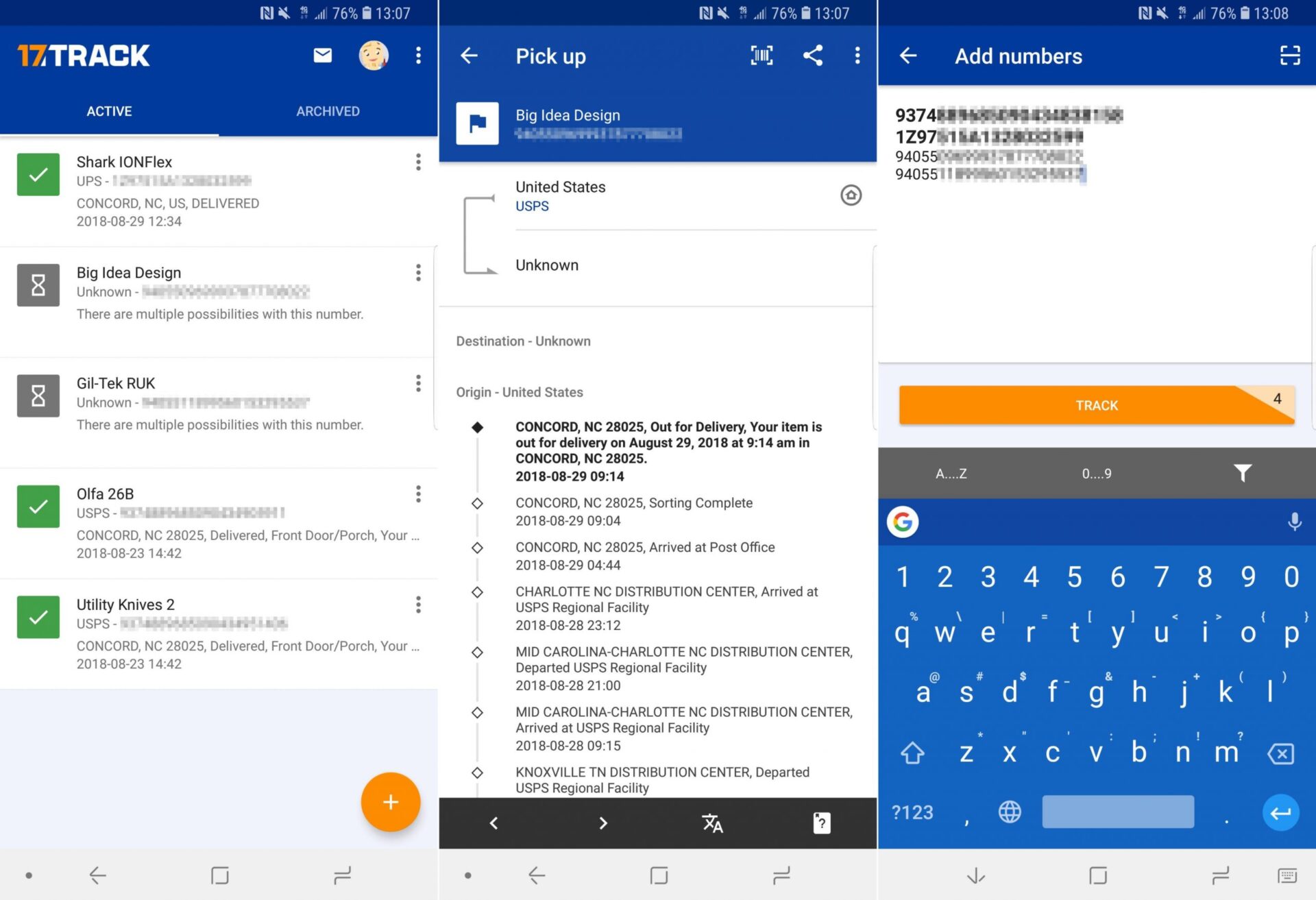 Ordered anything from global markets? Are you having problems in tracking the packages coming from inside or outside of the country? Well, then the 17 Track application is for you. This application is also known as All in One Package Tracking. As the name itself suggest, you can track over 220 carriers for free and without ads. This is one of my favorite tracking applications.
You can track multiple carriers like FedEx, BlueDart, etc at the same time with several tracking numbers. Once the tracking number is entered, you will be notified every time the status of the package is updated, which is one of the best features. 17 Track automatically detects the shipping carrier as soon as you enter the tracking details. You can log in and save all your tracking and can be accessed from any device once logged in! If you are an international shopper, then 17 Track is a must-have application on your Android.
10. Temp Mail
If are you an online person, you will know how annoying it is when you have to sign in or sign up to download or access something. Well, to hide your self from spammers, the Temp Mail app is available on the Play Store which will give you a temporary disposable email address. Using the Temp Mail app, you can instantly generate a disposable email address to which you will receive an email including photos and other attachments.
Moreover, there is no need for you to register with Temp Mail as well. Other features include instant mail address, QR Code and copy options, Push notifications for new mails, download attachments and immediate generate and delete new email addresses.
You might also like
---
More from Android
---
Editor Picks
---