Get ready for an immersive gaming experience with the top 15 best upcoming PS5 games of 2023. The PS5 has received positive feedback from users, thanks to its advanced features such as the dual sense controller. As a dedicated gamer, don't miss out on the 15 best upcoming PS5 games of 2023. From the latest releases to fan favorites, this list has it all. Don't wait, check out the top upcoming PS5 games now.
Top 15 Best Upcoming PS5 Games 2023
1. Forspoken – January 24, 2023
On January 24, 2023, Forspoken will be released only for the PlayStation 5 and Windows PC. According to reports, the PS5 will have a two-year system exclusivity, which implies the Xbox Series X/S won't get the game until at least 2025, if not later. The release of the Nintendo Switch has not been mentioned in any way.
The game is set in a fantasy world and features a protagonist named Alonzo who is able to wield magic and navigate through the game's open-world environment.
2. Dead Space – January 27, 2023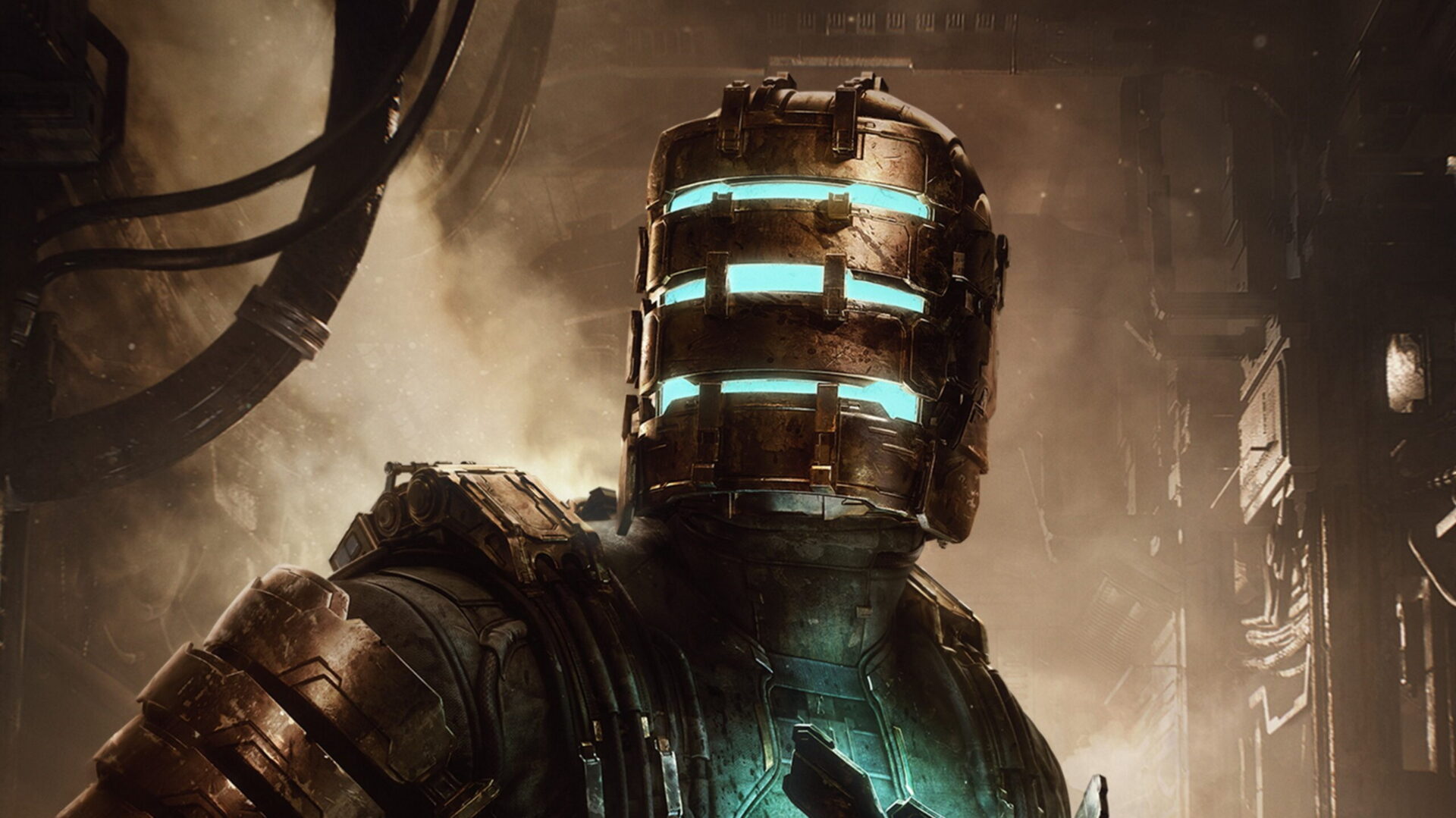 Experience the terror of Dead Space once again with the upcoming PS5 game in 2023. Developed by Visceral Games and published by Electronic Arts, this survival horror classic originally released for Xbox 360, PlayStation 3, and PC in 2008.
Players take on the role of Isaac Clarke, an engineer sent to the overrun USG Ishimura mining ship to stop the Necromorphs, a mysterious alien race. Get ready to face the horrors of the Necromorphs once again with the 2023 January release date for the Dead Space remake on the PS5.
3. Hogwarts Legacy – February 10, 2023
Join the magical world of Harry Potter with the upcoming PS5 game, Hogwarts Legacy. Developed by Avalanche Studios, players will have the chance to create their own character and attend Hogwarts School of Witchcraft and Wizardry.
Explore the castle and its surroundings, take lessons, and discover new stories and secrets about the wizarding realm in this game set in the 1800s. With the ability to interact with beloved characters from the Harry Potter series, the release date of Hogwarts Legacy, which was initially set for 2021, has been delayed to 2023.
4. Wild Hearts – February 17, 2023
Wild Hearts is the game that most resembles Monster Hunter and is produced by Electronic Arts and Omega Force, the team most known for creating the Dynasty Warriors video games. It involves you and up to two pals working together to fend against enormous animals, each of which has unique combat abilities and abilities.
The one feature that sets Wild Hearts apart from the Monster Hunter games is how much more realistic and bright it looks. But Wild Hearts also does a good job of orienting the player; with its accessible UI and settings, it might appeal to a wide audience.
5. Atomic Heart – February 2023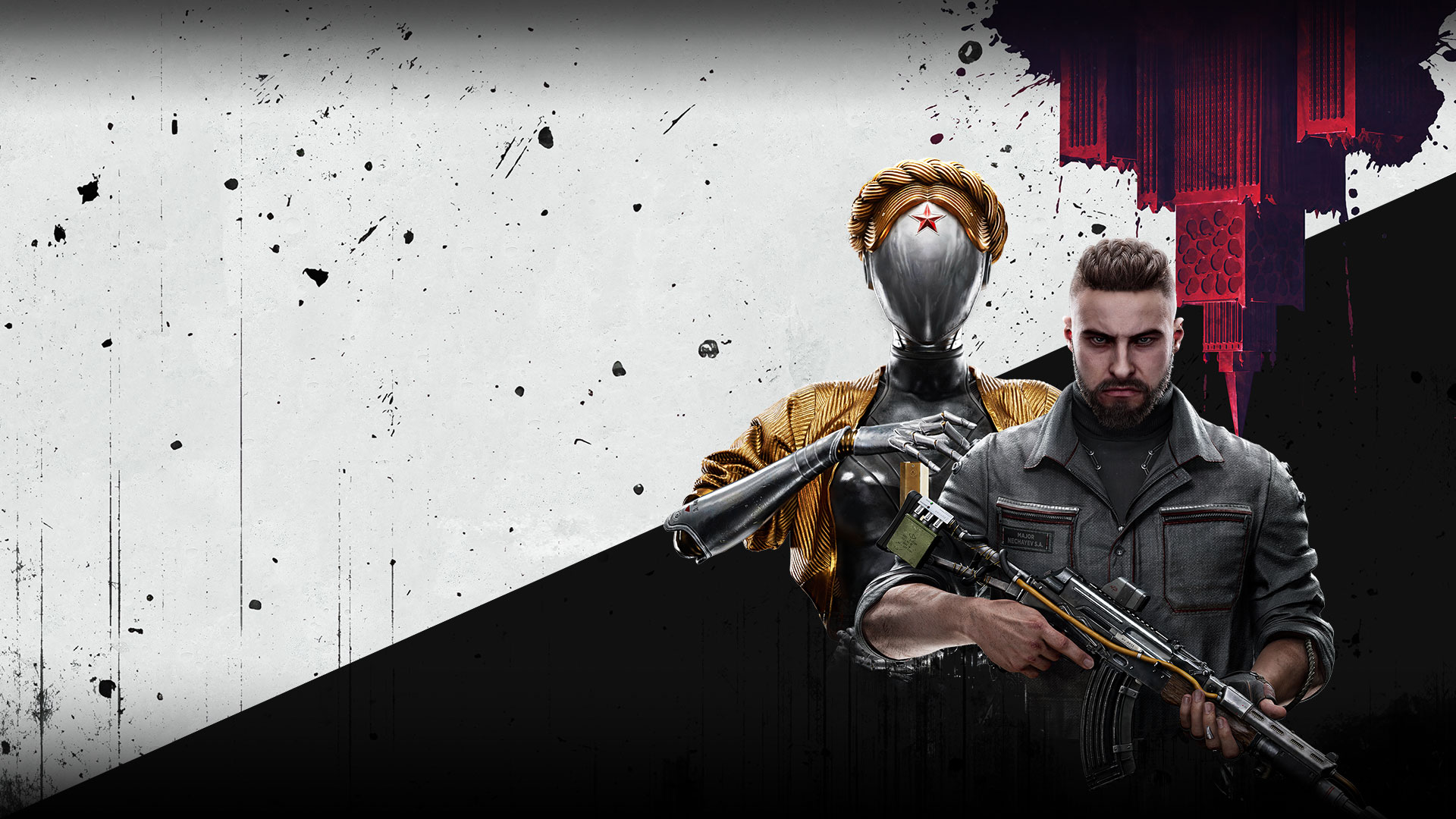 Atomic Heart is an upcoming first-person shooter video game developed by Mudfish. The game is set in an alternate universe where the Soviet Union has not collapsed and advanced technology such as robots and artificial intelligence are common.
The game features a mix of combat, exploration, and puzzle-solving elements, as well as a non-linear open-world environment. The game has been compared to the Bioshock series and the S.T.A.L.K.E.R. series. Atomic Heart is set to release on PC, PlayStation 4, PlayStation 5, Xbox One, and Xbox Series X/S.
6. Like a Dragon: Ishin – February 22, 2023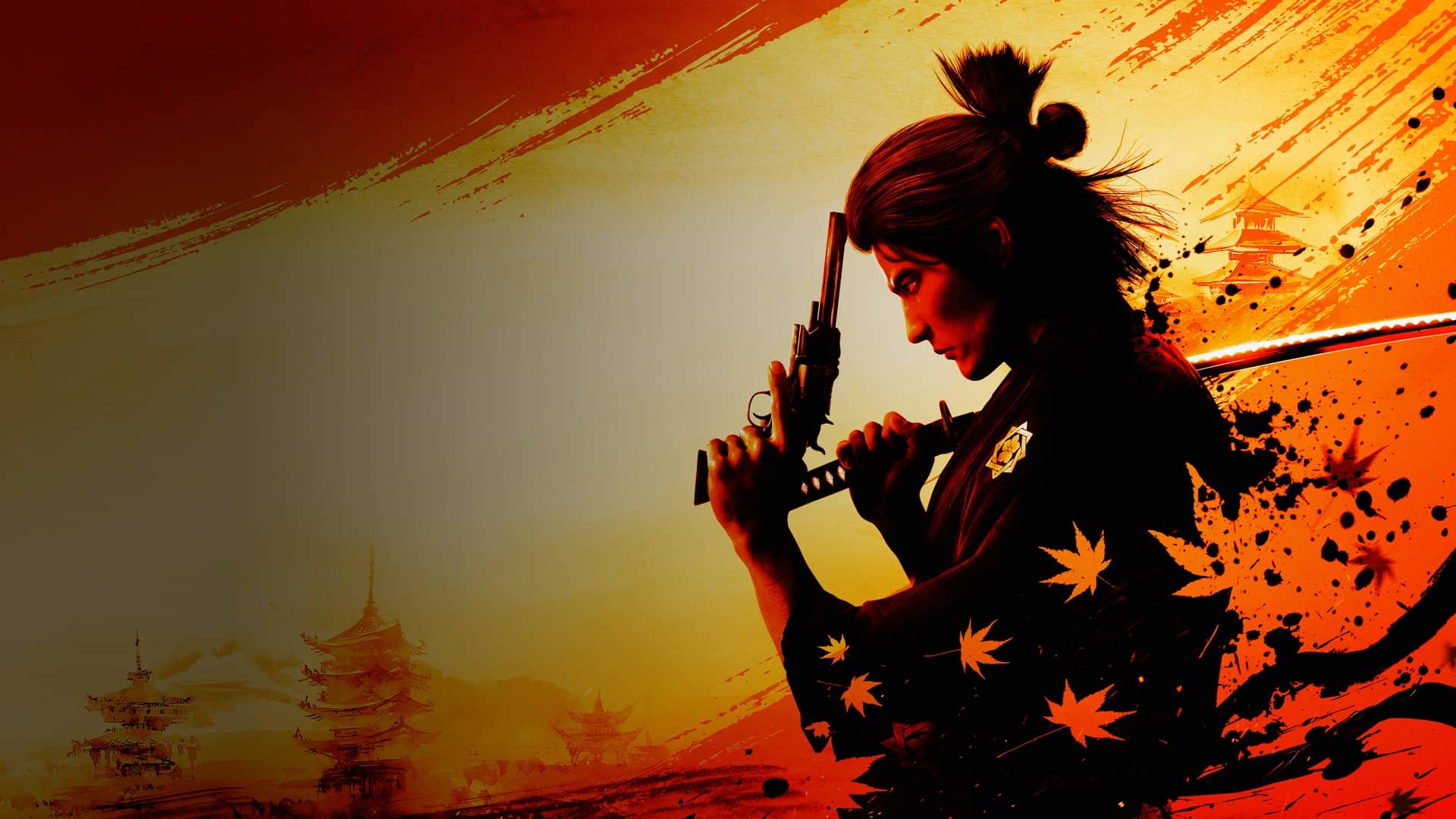 Experience the world of the Yakuza with the upcoming remastered PS5 game, "Like a Dragon: Ishin". Set in the late Edo period in Japan, players take on the role of protagonist Kazuma Kiryu as he navigates conflict between factions vying for control of Edo (modern-day Tokyo). Originally released for PlayStation 4, Xbox Series X/S, Xbox One, and PC in 2020, a PS5 version was released in 2021. The remastered version, Yakuza: Like a Dragon: Ishin, is set to release in 2023, promises an even more immersive experience with the PS5.
7. Wo Long: Fallen Dynasty – March 3, 2023
Wo Long: Fallen Dynasty is an upcoming game set to release in 2023. It is an action-adventure game set in ancient China, where players take on the role of a powerful warrior who must defeat the evil emperor and restore peace to the land.
The game features stunning visuals and an immersive gameplay experience, with players able to explore ancient Chinese cities, temples, and landscapes. Players will also have access to a wide range of weapons and abilities, allowing them to take on the various enemies and bosses that stand in their way.
8. Star Wars Jedi: Survivor – March 17. 2023
Journey with Jedi Cal Kestis in the upcoming PS5 game in 2023, Star Wars: Jedi Fallen Order 2. Set five years after the events of the first game, players will navigate a darker, more adult narrative as Cal evades the Empire. As announced by Cameron Monaghan, who plays Cal, the sequel promises to be a more demanding experience. Please note that the game will only be available on current-generation devices and it will not support PS4 and Xbox One.
9. Resident Evil 4 – March 24, 2023
Resident Evil 4 seeks to reinvent Leon Kennedy's arduous journey as he looks for the president's lost daughter. It is a remake of 2005 original. This will not proceed in the same way as previous Resident Evil games since the deadly foes here are infected villagers, who are equally as terrible as the undead.
This game looks to be a Resident Evil 2 remake clone, offering the same tale with enhanced gameplay and 4K graphics for contemporary systems. It will debut in March 2023.
10. Suicide Squad – Kill the Justice League – May 26, 2023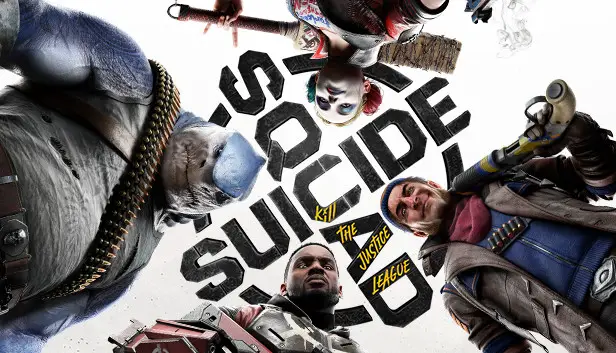 Join the Suicide Squad in the upcoming PS5 game, "Kill the Justice League" in 2023. Developed by Rocksteady Studios and published by Warner Bros. Interactive Entertainment, players control characters like Harley Quinn, Deadshot, and Captain Boomerang to take down the Justice League in an open-world environment. With unique abilities and an action-adventure storyline, it's a must-have for fans of the DC Comics Suicide Squad.
11. Street Fighter 6 – June 2, 2023
Street Fighter 6, the upcoming fighting game in the Street Fighter series, is set to release in 2023 on the PS5 and other platforms. The game features new characters, stages, gameplay mechanics and improved graphics and online functionality.
Fans eagerly await the release of Street Fighter 6, as it has been several years since the last major installment. As the 2023 release date draws closer, more information about the game will be revealed. Street Fighter 6 aims to be a thrilling return to form for the series, with Capcom working to avoid past mistakes.
12. Marvel's Spiderman 2 – 2023
Sony has unveiled Marvel's Spider-Man 2, the highly-anticipated sequel to the hit game, during the 2021 PlayStation Showcase. Set for release in 2023, the game will be available on PS5 and feature new characters, improved gameplay mechanics and enhanced graphics. Fans eagerly await the release of this Upcoming PS5 Game.
The trailer's voiceover is provided by the protagonist. There are plenty of games to play while you wait for Marvel's Spider-Man 2, which won't be available for some time.
13. Payday 3, 2023
Developer Starbreeze has announced that 2023 will be the "year of Payday" and that the long-awaited sequel to one of the finest crime games would actually be released this year but has refrained from revealing an exact Payday 3 release date.
Payday 3 will take set in New York and will see the return of the franchise's original group from Payday 1. Furthermore, it mentions "PlayStation and Xbox," however it's unclear if it covers systems from the previous generation or not.
14. The lord of the Rings Gollum – 2023
Experience the epic adventure of Gollum in the upcoming PS5 game, The Lord of the Rings Gollum. Solve puzzles and overcome obstacles as you navigate through Middle-earth. Utilize stealth and parkour mechanics as you make choices that will shape the story. Get ready for this thrilling adventure when the game releases for PS5, Xbox Series X and PC in 2023. Play one of the most anticipated upcoming PS5 games of 2023 and immerse yourself in the world of Middle-earth.
15. Avatar: Frontiers of Pandora – 2023
Avatar: Frontiers of Pandora, the highly-anticipated video game set in the Avatar universe, is set to be released on various platforms in 2023. Players will explore the world of Pandora, home of the Navi, and interact with the alien species from the Avatar film. Additionally, players will engage in thrilling action and intense battles against the human military force attempting to exploit Pandora's resources. PS5 gamers can look forward to an immersive experience with this upcoming title, as they explore the diverse landscapes of Pandora, learn the Navi culture and language, and engage in fast-paced battles.
Final Verdict
Looking to the future, the PS5 games lineup is looking even more promising. With titles such as God of War: Ragnarok, Horizon Forbidden West and Deathloop, Sony has guaranteed an exciting few years ahead. But what other PS5 Games, PS5 Games 2023 and Upcoming PS5 Games can we expect in the coming months? We've hand-picked the best 15 upcoming PS5 games for 2023 that you won't want to miss. If you found this article useful, why not share it with your fellow PS5 gamers? Meanwhile, subscribe to our newsletter for the latest updates on PS5 Games and other tech news.
You might also like
---
More from Gaming
---
Lenovo's ground-breaking launch of the Legion Go, a portable Windows gaming device, at the prestigious IFA electronics exhibition has rocked …
Are you ready to discover the Best iOS games June 2023? Look no further! We have meticulously compiled a list …
The gaming industry has witnessed rapid growth in recent years, with the mobile gaming market reaching new heights. As more …
Editor Picks
---