The National Payments Corporation of India (NPCI) is getting ready to roll out an innovative new feature called "Hello UPI," which will completely change how individuals in India make digital payments. Users will be able to easily complete UPI (Unified Payments Interface) transactions using voice commands thanks to this creative enhancement. Hello UPI will initially launch in Hindi and English, with the intention of extending support for additional regional languages in the future.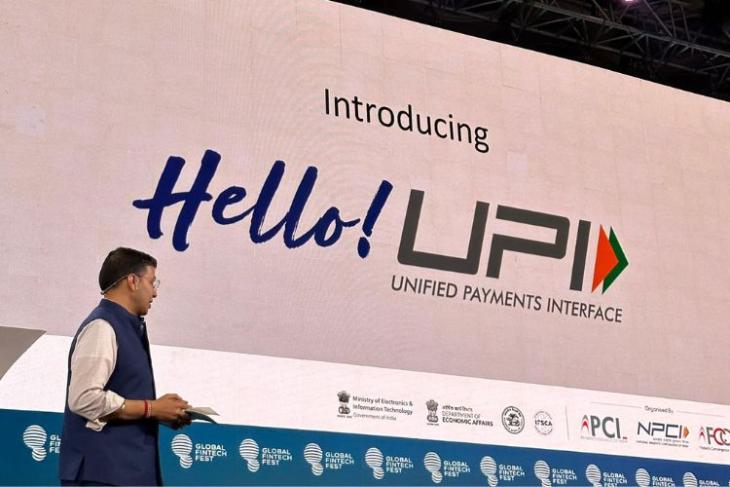 It will be quite simple to use Hello UPI. By just saying "Hello UPI," followed by their payment instructions, users can activate the service. You may say "Hello UPI, send Rs. 100 to John Doe," or "Hello UPI, pay my electricity bill." as examples.
The fact that Hello UPI will comprehend a variety of voice requests, including some requiring the entry of UPI PINs for enhanced security, is even more amazing.
There will be many ways to access this  functionality, including UPI apps, telecom calls, and Internet of Things (IoT) devices. Users would therefore have the convenience of making payments using their voice even when they don't have access to their smartphones.
Overall, the introduction of Hello UPI is a much-anticipated advancement in the Indian digital payments ecosystem and represents a huge step toward making UPI payments more approachable and available to all social groups.
Benefits of Hello UPI
Enhanced Convenience: With Hello UPI, the UPI payment procedure is exceptionally simple and convenient. It's especially useful for those with disabilities or people who might not feel comfortable using complicated smartphone interfaces because you don't have to fiddle with typing on your smartphone any longer.
Increasing UPI Adoption: This function has the potential to greatly increase UPI payments' uptake. Hello UPI could persuade more individuals to use this safe and effective payment mechanism by streamlining the payment procedure.
Scam reduction: To authenticate users, Hello UPI uses cutting-edge voice recognition technology. This additional security measure can help lower the possibility of fraud, giving users piece of mind.
Issues with Hello UPI
Privacy Issues: Some people might worry about how using voice commands for financial transactions will affect their privacy. It's significant to remember that the National Payments Corporation of India (NPCI) has committed to putting policies in place to protect users' privacy. However, it will be important to pay close attention to how well these measures work.
Issues with Accuracy: Although voice recognition technology is developing quickly, it is not always error-free. The possibility of errors could lead to funds being delivered to the incorrect recipient. Before wide-scale adoption, NPCI must make sure that the Hello UPI voice recognition system maintains a high level of accuracy.
In conclusion, Hello UPI is an innovative project that intends to make UPI payments easier to use and more widely accessible. Clear benefits include its convenience aspect and potential to promote UPI usage. Before implementing Hello UPI on a broader scale, it is essential to overcome privacy issues and accuracy problems in order to guarantee a seamless and secure user experience.
You might also like
---
Editor Picks
---