While everyone was talking about the latest iPhone 12 series as well as the OnePlus 8T, there was also a story which made the rounds regarding OnePlus. However, this would not have been a good look for the company and their reputation in general so they wanted the story to be hidden for the time being. But we know that the internet is such that most of the things don't remain hidden. The story we are talking about is regarding the departure of OnePlus co-founder Carl Pei from his own company.
Yes, right before the launch of OnePlus 8T, news broke out that Carl Pei has reportedly left the company and it had been a few weeks already at that time. Now, OnePlus co-founder has officially announced that he has indeed left the company. Talking about the news and why it is so big, Carl Pei is not just another employee at OnePlus. In fact, he was the first employee of OnePlus when they did not have a smartphone. This makes it a huge deal because a co-founder leaving the company is never a good sign. But we have seen that companies have survived and even made growth after their founders have left too.
Talking about OnePlus and Carl Pei, he mentions that he started at OnePlus when he was 24 years of age and after 7 years, he has decided to "move on". Also, he said the cliche lines of "spending time with the family and friends" but we know it is important since he was committed to OnePlus all the time these last years. However, we have no idea why Carl Pei has left the company and some reports suggest he will start his new hardware venture soon.
One possible reason for his departure could be that he did not feel right about the way OnePlus was moving forward with its recent Nord lineup announcement. Or else, he felt like it is time to move on as OnePlus has already become big and he might enjoy working in a startup environment.
Anyways, it will now be interesting to track the progress of OnePlus as a company with the upcoming OnePlus 9 series and ahead since they will be the real phones the company launches without Carl Pei. Because at the end of the day, we all know that Carl was instrumental in bringing OnePlus to where it is now and if they don't keep on doing the same things, they might have a decline in the future.
It is also worth noting that BBK Electronics controls OnePlus and Carl Pei could have had a disagreement with the senior management at BBK regarding things going forward. But everything is just speculation at this point and we might never know what prompted Carl to leave until he himself comes out to tell us about it. Until then, we hope Carl the best for his future and also wish OnePlus the very best for their future launches.
You might also like
---
More from OnePlus
---
It has been two months since OnePlus launched the OnePlus Nord 2, the successor to OnePlus Nord. There have been …
OnePlus Nord 2 is incoming and it has already made a dozen of leaks and speculations along with plenty of …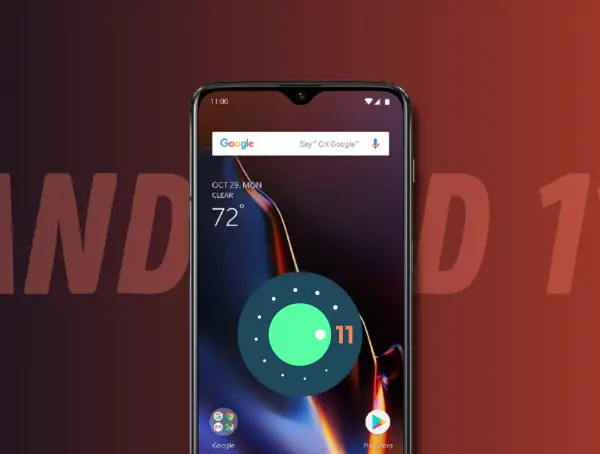 Gone are the days when OnePlus was considered the fastest in the lot when it comes to software updates. Google …
Editor Picks
---