Twitter is a popular social media platform that offers a variety of features, including Twitter bots. If you're looking to optimize your Twitter experience, you should consider using these top 10 Best Twitter Bots. From increasing your productivity to managing your account more efficiently, these bots have the potential to enhance your Twitter experience.
Even the world's richest man, Elon Musk, relies on Twitter to advertise his Tesla brand, highlighting the influence and value that can be generated through effective use of the platform. Make sure to take advantage of Twitter bots to get the most out of your Twitter experience.
What are Twitter Bots?
Twitter bots are automated accounts that use bot software to perform tasks on the platform. These tasks can include tweeting and retweeting content to achieve certain goals. While they are programmed to mimic the actions of human users, such as tweeting, they can be a useful tool to enhance your Twitter experience. To help you get started with Twitter bots, I have compiled a list of the best twitter bots you can use. Keep in mind that your experience may vary depending on the accounts and interests you follow.
Top 10 Best Twitter Bots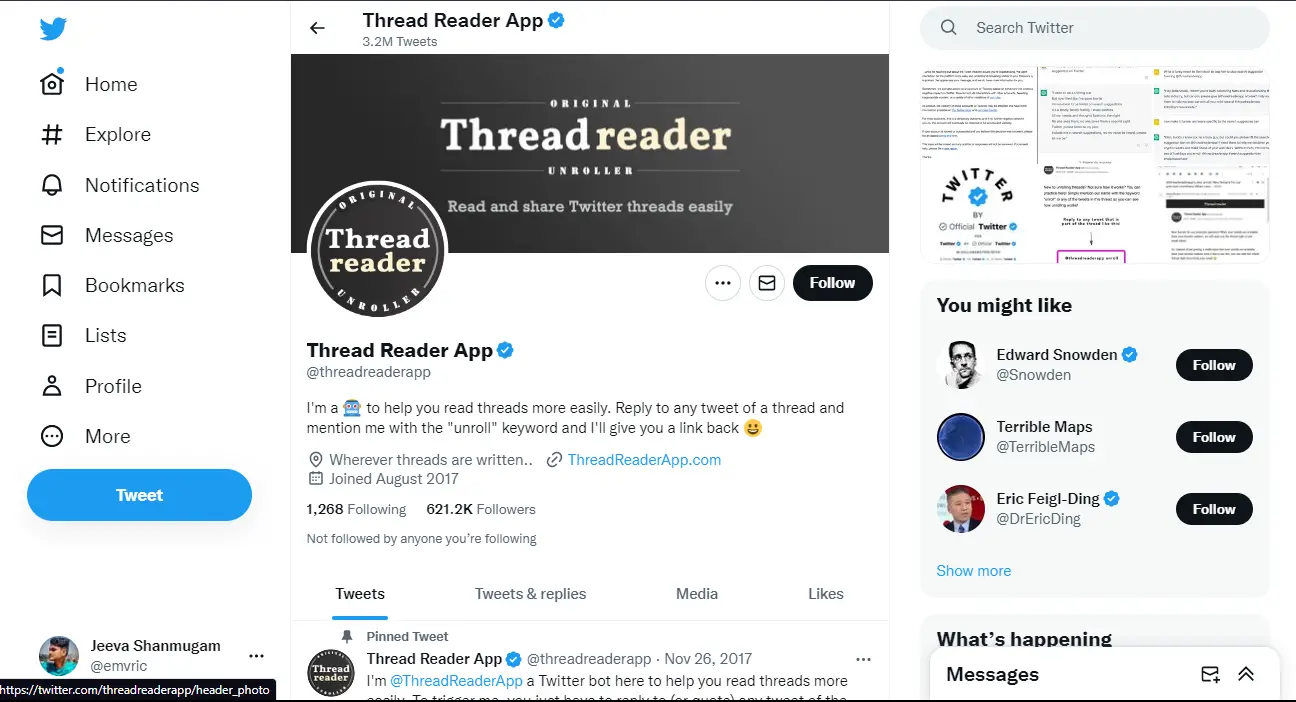 One of the best Twitter bots for organizing and storing threads is The Thread Reader App. Simply include @threadreaderapp and the "unroll" keyword in the subject line of the thread you want to save, and The Thread Reader App will provide you with a link to the thread in a blog-style format. You can save this link or a PDF version of it for easy access later.
Remind Me of this Tweet is a helpful Twitter bot that can assist you with remembering tweets you want to review later. To use it, simply add the hashtag @remindme of this and the desired time for the reminder in a comment below the tweet you want to be reminded of.
For example, if you want to be reminded of a tweet in two hours, you can use the hashtag @remindme of this. The bot will then set the time and date for when it will send you the reminder. One of the best Twitter bots for helping you remember tweets is Remind Me of this Tweet.
Through quoted replies, you may effectively express someone else's tweets with your thoughts put on top of them. Although the Quoted Replies bot can easily do this for you, you can also read quoted tweets to a tweet by checking its retweets.
To view the quoted tweets for a specific tweet, just click on it and leave a comment with the hashtag @quotedreplies in the subject line. Quoted comments will link back to their original post.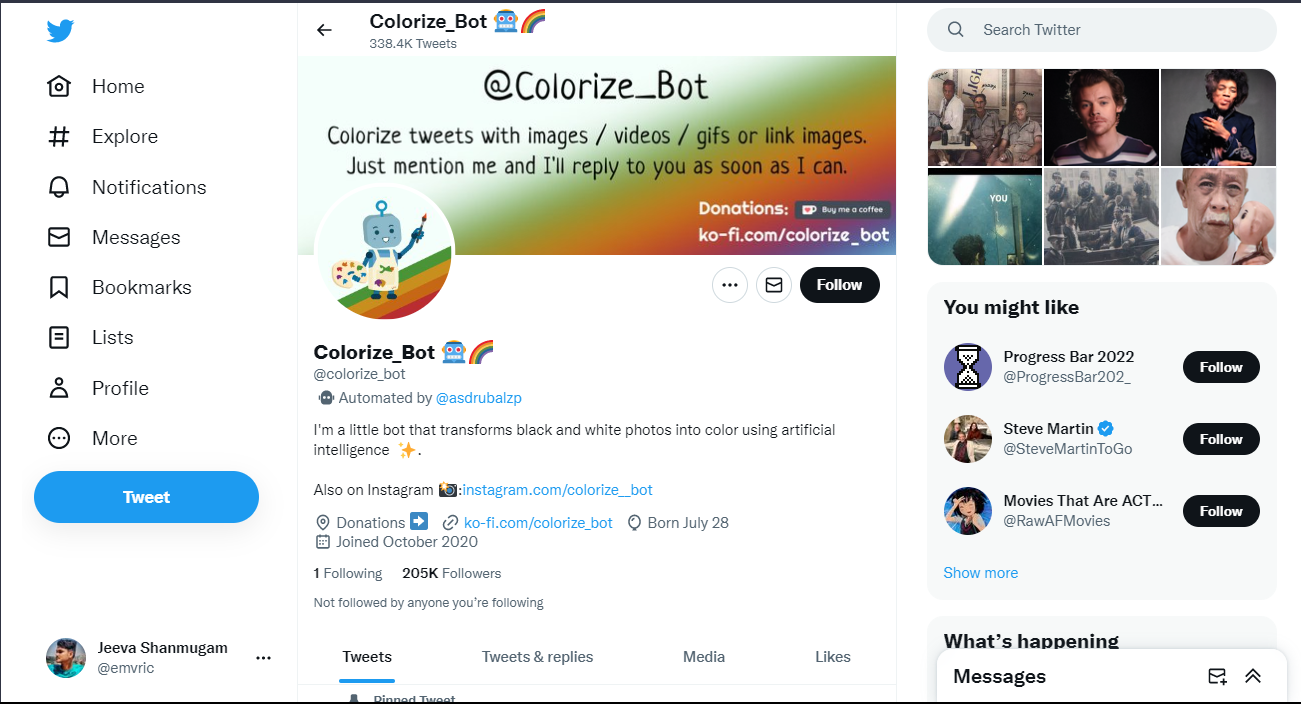 On Twitter, you may find an original and helpful Twitter bot. If your black-and-white image needs to be colored, tweet it to the @colorize_bot. To add color to images, the bot makes use of artificial intelligence and a sizable image library.
Sometimes the results are quite amazing. Even though utilizing the bot is free, you may donate to help cover its expenses. This quirky bot with its use of colors definitely makes our list of the best Twitter bots out there.
If you want to save a tweet's receipt for future use or share it with others, you may use @pikaso me to assist you to screenshot the tweet.
By using the @pikaso me screenshot in your reply to any tweet, you may get a well-cropped and organized screenshot. While utilizing it is free, you may get the watermark erased by paying $10 each month. I can assure you that one of the helpful Twitter bots I frequently employ will capture a nice, not overly awkward snapshot of a tweet.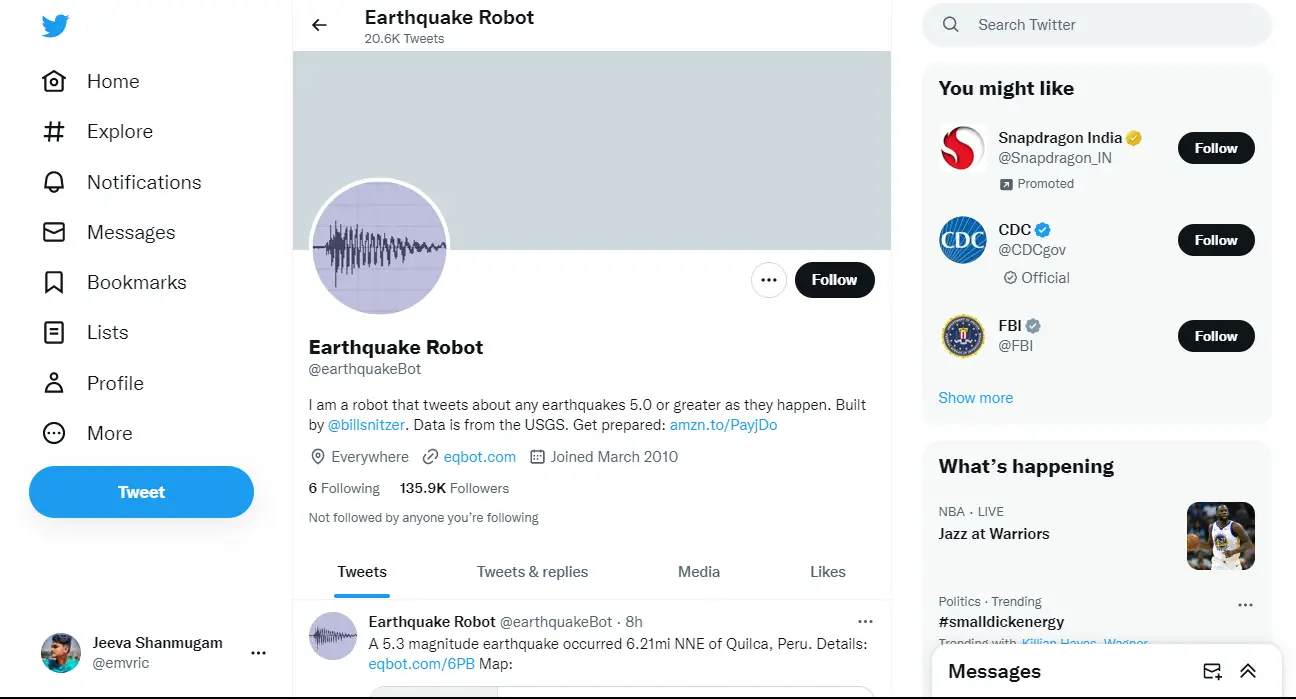 If you or someone you know lives in an earthquake-prone area, Earthquake Robot should be one of the Twitter bots you follow. It is a simple Twitter bot that tweets anytime an earthquake with a magnitude of 5.0 or greater happens anywhere in the world.
The bot further provides a link to a map with the precise locations of the earthquake's epicenter, which you can examine in Google Maps by opening the link.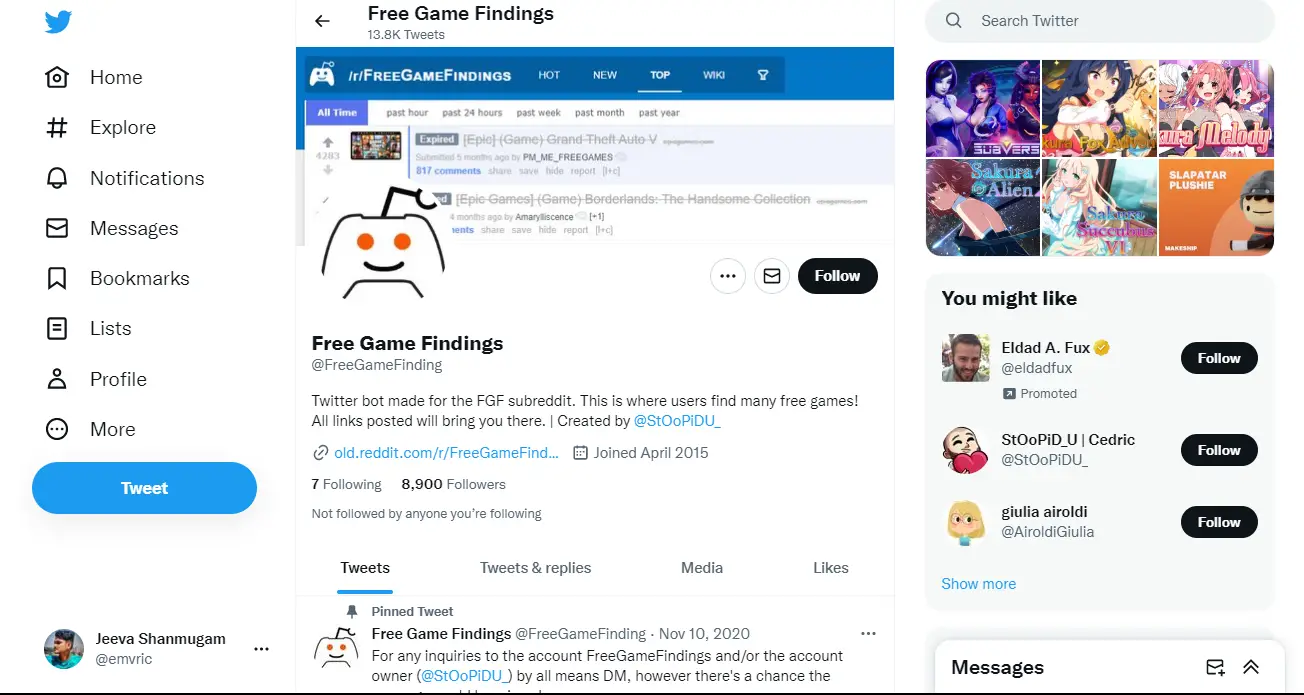 If you love trying out new games and are an active player, the Free Game Findings bot can help you find free deals on PC, PS, and Xbox games. The FreeGameFindings section of Reddit was the only place it was made for. Similar to its subreddit, the bot routinely posts free game deals.
If you already follow Free Game Findings on Twitter to receive updates on similar deals, you should do so if you are a subscriber to this subreddit.
If you're wondering where the lovely images that depict tweets as quotations come from, they're mostly courtesy of @MakeItAQuote.
Simply follow the account and use the account's tag in any replies to tweets to create a graphic that includes the tweet text and profile image.
The @wayback exe bot differs slightly from the others I've mentioned so far in that you don't actually interact with it; instead, you simply follow the account and make use of the material it provides, which is screenshots of websites from earlier decades, courtesy of the Wayback Machine. You'll find it to be really entertaining if you like vintage gadgets.
Conclusion
These 10 top Twitter bots will let you use Twitter to its fullest extent and will also be helpful to you in your day-to-day activities.
I sincerely hope you were able to use this post to identify a handful of the top Twitter bots. Consider sharing it with your friends if you find it beneficial so they may utilize these top 10 Twitter bots as well.
Meanwhile, consider subscribing to our newsletter to get notified about the things that happen in and around the tech industry.
You might also like
---
More from Apps
---
The much-anticipated "Channels" feature, the most recent innovation from messaging giant WhatsApp, has just been unveiled. With this addition, users …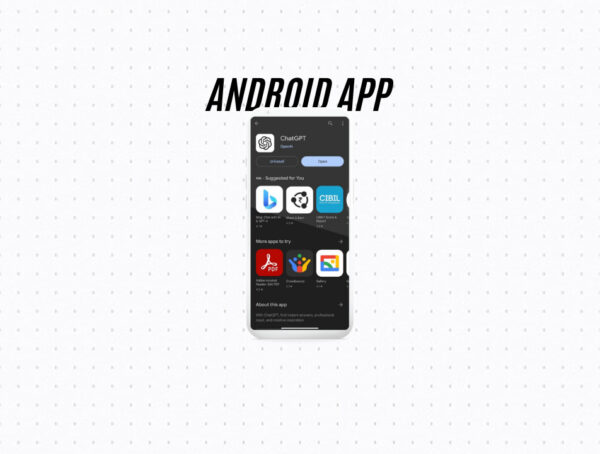 The ChatGPT Android app, developed by OpenAI, the famous research firm behind the sophisticated language model GPT-4, is now available …
Are you seeking the best Android apps to enhance your smartphone experience in June 2023? Look no further! We have …
Editor Picks
---