Climate change may not be just a myth as most people believe. The Southernmost icy continent Antarctic saw record-high sea ice loss this year compared to the average causing the global temperature to plummet. Scientists have suggested that there's no quick fix to reverse the damage given the extent of the detrimental and cascading impact climate change has brought.
A study published in the science journal Frontiers in Environmental Science says that the minimum summer ice over in Antarctica has dipped below 2 million square kilometers ever since 1978 when satellite monitoring began for the first time. February saw a new low this year.
Caroline Homes, a polar climate scientist at the British Antarctic Survey, said that there's no quick fix for this issue. It would take decades if not centuries for damage to recover. As usual, the unstoppable usage of fossil fuels has driven global warming making the icy continent vulnerable.
According to research, the sea ice cover this year was 20% lower than the average for the last 40 years. For perspective, it is equivalent to 10 times the area of New Zealand as per Tim Naish – Director at the Antarctic Research Center based at Victoria University of Wellington, Australia. He further added that in some cases, the damages have gotten closer to a tipping point crossing which, we could see irreversible changes with cascading impacts to the future generation.
Climate change has created havoc across the globe raising the global temperature significantly compared to last year's. Antarctica saw a colossal 38.5° Celsius increase in the temperature above large, which is the largest variance compared to the -50° Celcius norm the world has ever seen. It was due to the 'atmospheric river' of heat and moisture coming from Australia.
Martin Siegert, a glaciologist at the University of Exeter added that if this massive meltdown had happened in Antarctic summer instead of winter, this would have triggered astonishing ice melting in the East Antarctic ice sheet which has been spared so far.
In 2022, Conger Ice Shelf, which was the size equivalent to Rome, collapsed due to extreme heat. It goes on to show the impacts of global warming affecting the Southernmost continent which is also the largest reservoir of freshwater in ice form.
The study further adds climate change will trigger increases size and frequency of heatwaves that the world is experiencing due to a decline in sea ice and ice shelf collapses.
More from Science
---
NASA successfully conducted an innovative experiment onboard the Psyche mission en route to the asteroid belt between Mars and Jupiter. …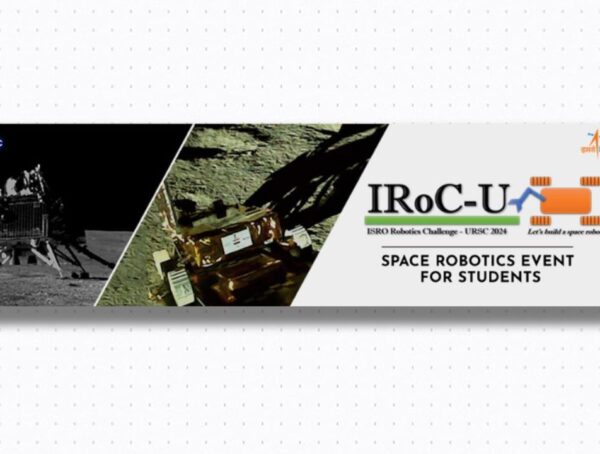 The Indian Space Research Organization (ISRO) has introduced the ISRO Robotics Challenge-URSC 2024 (IRoC-U 2024) in a trailblazing move aimed …
Space exploration missions have been ongoing for almost a decade now. Most of the defunct satellites and spacecraft either become …
Editor Picks
---