Whether you want to keep yourself entertained in this lockdown time, or you have a long journey planned ahead, mobile gaming can only save you from the boredom! Although Google Play Store filled with millions of games embracing different categories and gameplay styles, most of the games are poorly optimized or straight-up bad which makes it really hard for you to find the ones which deserve a place in your storage! Not to us, as we at True-Tech tend to follow an ideology where we showcase the best Android games you must try this month. Now, let us take a look at our Top 10 Best Android Games July 2020.
1. Shadowgun War Games
Shadowgun War Games is one of the recently released tactical multiplayer FPS with some amazing graphics and player vs player battles. In Shadowgun War you will have to work out your strategy for classic capture the flag or in all guns blazing during the deathmatch. In my overall gameplay testing, I got the Fortnite and Call of Duty vibes. You can fight and win the matches against the real players and there are a lot of arenas in the game. The game itself is fun and accessible for beginners and hardcore gamers also enjoy as there is plenty of challenge here.
The Shadowgun War itself is a highly competitive game and is a multiplayer PvP that rewards the skill and strategy. There are a lot of approaches to win the game here. Currently, the game is in season two. New characters, game modes, events, skins, and a lot more are coming in the future updates. If you a fan of the FPS shooting genre, definitely check this game out!
2. Hijacker Jack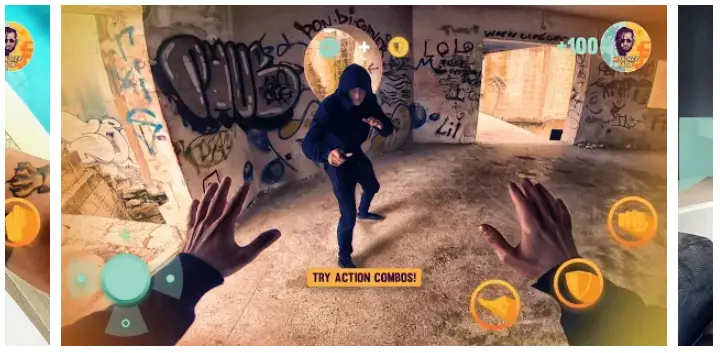 Hijacker Jack is not only the unique game in this list, but also in the Play Store. This game does not have any graphics, as this is a complete real-time FMV (full motion video) game. This means the entire game is shot with real people, elements, and cameras. It is a story mode game where you will have to take a right decision and play with real people. You can interact with several characters, explore the amazing real locations, and be part of real FPS action. You can do attacks, parkours, and make decisions to reach the endings. There are four possible endings here. So once you complete the game, do keep in mind that, you still have three possible endings.
3. Forza Street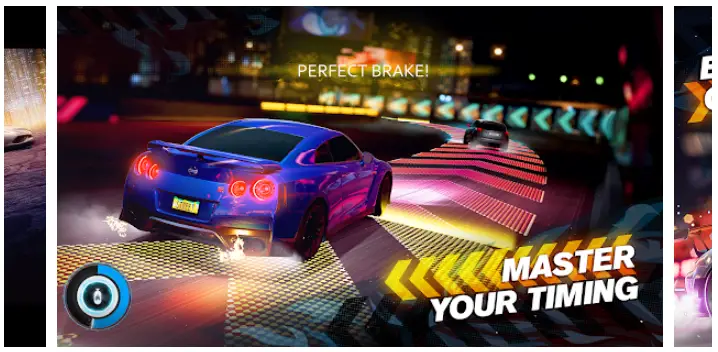 Forza Street, as the name itself suggest, Forza Street is one of the finest street racing games available for Android. It is a highly shrunken down version of the Xbox's top racing franchise. The game itself is like any other racing game, where you have to win the races and complete the challenges in order to win more cars and kits. You can kickstart your car garage from classic muscle to modern sports and retro supercars. You can race your collection of cars anytime you want in a quick one minute race or you can either drive yourselves into an immersive story mode. There are more than 50 real cars available from top international car brands.
4. Breaking Bad: Criminal Elements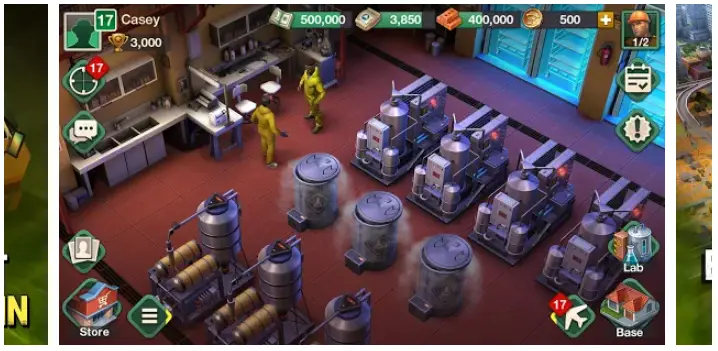 This is an official Breaking Bad game based on the tv-series. Just like with the show, the game is a story-driven base-builder that lets you step into and shape the world that Heisenberg built. You can join the Walter White and Jesse Pinkman and help them transform their fledgling operation from stolen chemistry equipment in a broken-down RV to a global powerhouse with far-reaching influence. The gameplay here includes building your base, developing the lab, expanding your territory, and recruit and manage your team.
5.Warship Legend
Warship Legend is a high-octane action title with player vs player battle in real-time. You can engage in massive naval welfare through an auto-matching builtin system and you can develop your tactics. You can join the fleets the '80s and fight the evil factions under the shadow. One of the games salient features includes the idle RPG system which cans set your fleets fighting while you are busy. By progressing the game you can collect hundreds of realistic warships and warplanes with distinctive features. The storyline here is crazy good and is backed by some head-turning graphics.
6. Golf King – World Tour
Golf King is one of my favorite games on the list. The graphics here are astonishing for a golf game with some realistic location and vegetation. You can also play one vs one real-time multiplayer game along with people around the globe. You can also customize your character with tee's, caps, shoes, and a lot more. Moreover, the controls here are super easy and hard to master too. You get play in various golf courses and collect the trophies in order to unlock new stages.
7. Marvel Strike Force
Are you a fan of Marvel superheroes? Well, this game is for you. In Strike Force, you will have to battle alongside allies and arch-rivals in the action-packed gaming experience. You can lead the charge by assembling your ultimate squad including the Spiderman, Doctor Strange, Groot, Venom, Captain America, Iron man, Hulk, and the list goes on.
As the game progress, you will have to upgrade your superheroes and villains to become stronger than before. You can experience the groundbreaking gameplay cinematics as the playable characters can unleash dynamic combos on a single tap.
8. Traffix 3D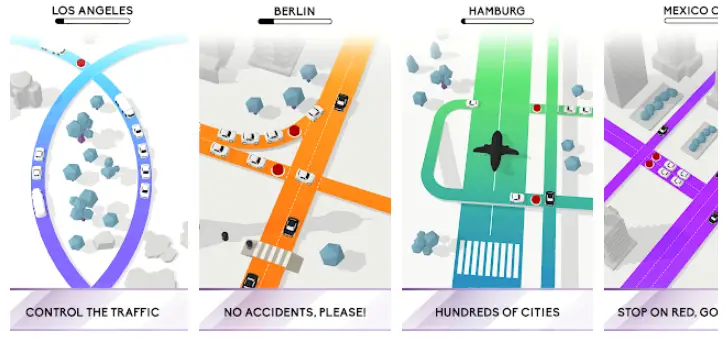 Traffix 3D is one of the most entertaining traffic simulation game. You can play across various cities and game is actually derived from a premium title powered by infinity games. Traffix provides 3D mechanics across more than a hundred cities. Here all you have to do is control the traffic without anyone meeting with accidents. Even if you let a single-car crash, then you will have to restart the level. You will reach the next level once you pass the level by safely delivering the cars to their destination.
9. Harry Potter: Hogwarts Mystery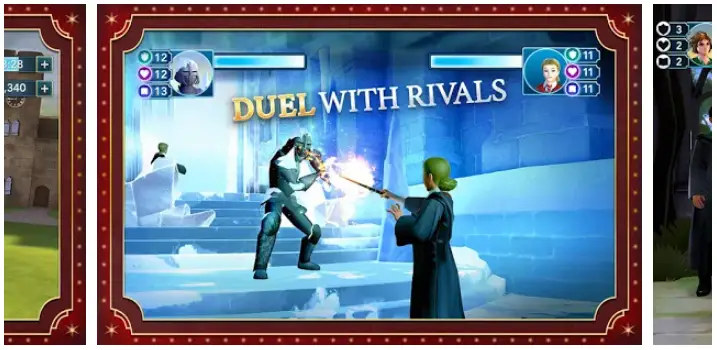 This game goes around the Harry Potter Hogwarts journey. You can explore different playing techniques by mastering powerful spells, brewing potions with Snape. Moreover, you can access the never before seen rooms in Hogwarts. During the gameplay, one can forge alliances with new friends or dueling your rivals and there is always something new to explore. In the game, you can learn magical spells, immerse in the world of Harry Potter. Also players can use the skills to investigate mysteries at Hogwarts and puzzling truth behind the cursed vaults and your brothers disappearance in all-new stories.
10. Rocky Rampage
If you are a fan of tactical endless runner, this game if for you. The game has its own back story where you can play as Mr. Boulder who is a fashionable champion of the Rock Kingdom. All you have to do in the game is chase down the Scissor who steals the collection of heroic wonder pants from Mr. Boulder. Oh, you are not alone here! You can chase down the Scissor with the help of Pebble, who is Mr. Boulder's trusty and loyal sidekick.
The gameplay here itself is superfast. You can destroy anything in your path in order with building and maintaining the speed. Be it your enemies or a huge wall, nothing can stop you if you play right. Each of the playable characters like enemies and etc will have unique behaviors and some that you can even ride on to help you storm the castle.
You might also like
---
More from Android
---
It's official. After a barrage of speculations, rumors, and leaks, the OnePlus 12 made its official launch in China earlier …
As excitement for the OnePlus 12 grows, a new leak has emerged, providing a first glimpse at the highly anticipated …
Prepare for an exciting revelation, tech enthusiasts! The curtain on the highly anticipated Samsung Galaxy S24 series has been lifted …
Editor Picks
---