It is a known fact that India has always been a topic of interest when it comes to IT or other technological investments. You can thank all that due to the populous nature of India. Today, we have a very intriguing report to share with all of you, a look at how a mere startup managed to monopolize the skill based gaming sect in India.
Reports have suggested that out of the 133 crore breathing humans in India, over 60% relish their time playing games on their phones, computers or tablets. That's a whopping 25 crore people who rely on free to play games to ease away their time in leisure. Many companies have already been taking the best use out of this scenario, earning in crores just by a basic suite of games tailor-made for the Indian population. Multiple reports speculate the growth in the online gaming industry in India alone to be anywhere form Rs 34 Crores, to Rs 100 Crores (KPMG and Google reports respectively).
With an annual growth rate of 20%, it would be dumb of companies not to push out games that attract people belonging to all age groups. While the uprising of PUBG mobile has had quite the impact in the gaming sector in countries like India and China, the underdog game developers go unnoticed. This is not to say that they do not get a huge percentile of profits back as a return though.
With smartphones being cheaper than ever, and internet packs being available at unbelievably cheap prices, more and more developers have seen an increase in the downloads of games like Chess, Ludo, Rummy and more that neither require top of the line hardware to run, nor take away much from the player's daily routine in terms of time and attention. It is baffling to see that the per GB cost (effectively) is now about Rs 3 in India. Here's some food for thought – when was the last time you topped your balance up for a gigabyte of 2G network with a cap of 1 GB for an entire month?
This allows us to segway into the prime topic. Skill based games are taking over faster than ever. Games like 8 Ball Pool and Chess have always had a reputation for being logical as well as the most resourceful to play. The uprising of games like Rummy and Teenpatti in the recent years has also had a huge change in the way games are being perceived now. While most people still enjoy and download these games as a means of replenishment, many still see a possible revenue outtake from such services. According to the statistics, games like Teenpatti and Rummy have seen an annual growth rate of over 70% in the recent few years.
Junglee Games : Their Emergence and Prevalence
One such cooperation that has had huge amounts of success in the skill based niche of gaming in India – Junglee Games, which has a very interesting and motivating track record.
Junglee Games emerged all the way back in 2012, with their first big title being Junglee Rummy. The game was launched in April of 2012 and had a reputation among users for being one of a kind, at a time when online mobile games were just starting to emerge, with little to none emphasis on skill based games. Junglee Games was founded in San Fransisco in Janurary of 2012, and didn't have an office in India till as late as August of the same year. Junglee Rummy was a huge success, even though this was at a time when the Supreme Court hadn't legalized any monetary rewards from skill based games in India (this was later approved of in 2015).
Fast forward to March of 2014, when Junglee had an office established in Hong Kong, following the release of their next game – Teenpatti. Junglee's Teenpatti became the top number 1 pick in Casino games by 2015, and was at the 5th spot for the top grossing games ever. During this growth period, the company also hit a whooping 1 Million users.
It was now time to go global, and so they did with the release of Eatme.io. Junglee Games was good in hopping aboard to the .io games trend when the industry leader was agar.io and diep.io. The game offered a similar playing experience, and the goal was to eat other fish, and keep on growing in a battle arena filled with other multiplayer users in real time. This game was also marked as a huge success, sparking the revenue share at $100 Million in GTV (from the prior $10 Million GTV back in 2013).
The company has since also launched another game by the name of Howzat Fantasy. Soon, by the mid fall of 2017, Junglee grew to a user base of 5 Million people, only to double in 2018 with 10 Million users and over $250 Million in GTV revenue. As it stands in 2019, Junglee games has a hold over 25 Million users, ploughing over $600 Million in GTV and growing (as of September 2019).
While Junglee Games has spread out its arms in a variety of categories, social (Teenpatti and Eatme.io), fantasy sports (Howzat fantasy) and skill based (Junglee Rummy), the CEO has no problems admitting that 90% of the revenue still comes from the skill based game that they make. It is often easy to overlook just how much of market prevalence such games hold, and so it is important to be an ever-updating company to bring out the new and exciting features ensuring not only that you attract new users, but retain existing ones.
Skill based games like Rummy have the advantage of in-game earning that supplements the growth of the company directly. Users deposit small amount of money in the vision of greater returns as they play, and this substantially adds a strong revenue share for a game. What makes skill based games so intriguing is the fact that your chances of winning are determined by how good you are at the game, not so much by the chance of fate or luck. This keeps users not only in a winning complex, but also motivates them to get better since that's the only way to win the games that they play.
The emergence of Junglee Games with Rummy was at a time when things were still ambiguous in India. There are still many parts in the country that have a strict ban over gambling games, albeit exempting skill based ones like Rummy and Teenpatti.
Although there were many companies that came head to head in the early ages of online gaming in India (few examples include 99Games, Octro, Moonfrog and Ace3Three), Junglee Games has since been undefeated. Junglee Games has announced that there will be 4 more games rolling out sooner or later, and we can only imagine the kind of growth they'll be bringing to the company. Junglee Games goals at targeting 40 Million users by the end of 2019, which is not too far ahead. With over 85% of their users being mobile based, we do not think it's difficult to gain an even stronger monopoly. The basic principle that Junglee Games goes by is as long as there's competition, the user base will continue to multiply at ever increasing numbers.
In this interesting case study, we can only come to a single conclusion – researching and targeting an up and coming demographic puts you at a huge advantage. Although 2012 to 2018 has only been the growth period, or emergence of online skill based games in India, we're going to see how they will prevail and dominate the coming next years. What do you have to say about all of this? As for us, this sure odes leave us excited!
More from TrueTech Views
---
Amazon is celebrating yet another edition of its Great Indian Sale that will commence on January 18th for Prime members, …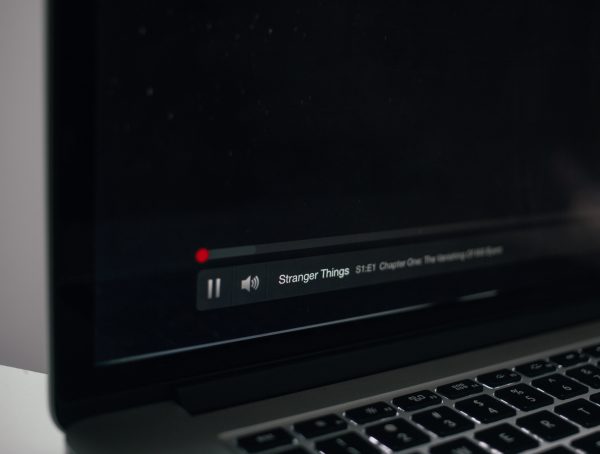 Video Streaming services today are the best alternatives to Cable TV. Streaming services originally started off as an extension to …
We all know how critical a factor our internet speeds are for a decent online experience. Everyone wants the fastest …
Editor Picks
---