Remember Vivo Apex 2019 concept phone that the Chinese smartphone maker teased in January this year? Well, Vivo showcased the concept phone at a Hong Kong event on March 11 as well and it is stunning for sure as it doesn't have any ports, buttons, speakers, or basically any openings.
Vivo Apex 2019 is a concept phone designed by Vivo which has a full-sized display with reduced bezels thanks to no notch, front camera, or even speaker grille. The device is ironically a single slab of glass that Vivo touted as a difficult task to obtain since everything from 5G connectivity to latest hardware components and more is packed within a unibody made up of glass.
Vivo Apex 2019 has a full-screen in-display fingerprint scanner that allows users to tap anywhere on the screen to unlock the phone. This is far more advanced than what other smartphones with in-display FPS offer where the user is required to tap on a specific region to unlock the device.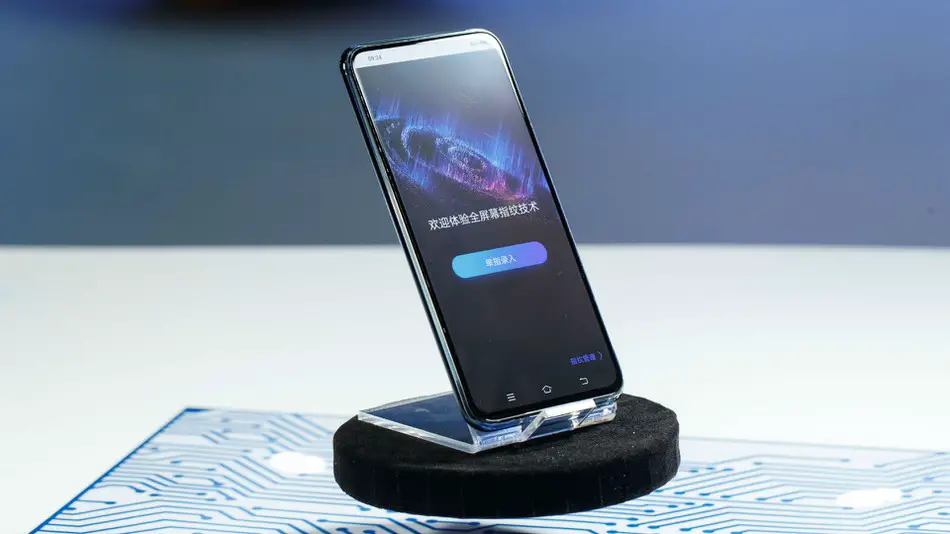 Moving further, the device has no front camera module i.e. no selfie cam and relies on the rear dual-camera assembly with a combination of 13 and 12MP sensors without any shenanigans of features that today's cameras offer since it is a 'concept' phone.
The device packs in a 12GB RAM and internal storage of 512GB along with Snapdragon 855 octa-core processor which is the latest among the chipsets combined with Adreno 630 graphics processor. The device has 5G connectivity as well which is something 2019 is known for as we have already seen a number of 5G devices right from Samsung Galaxy S10 5G, Huawei Mate X, Xiaomi Mi Mix 3 5G, and others.
Back to what Vivo has clipped in this hole-less device is the USB Type-C port used for plugging in the charger or to connect the phone with PC or Laptop or to any other purposes. Yes, Apex 2019 doesn't have Type-C port as well which is replaced by a smart-looking magnetic connector port called MagPort that works by connecting to a magnetic connector so that the users can charge their devices using charging brick or transfer data. But a major giveaway is that the device has just 2,000 mAh battery which is a lot less than an average smartphone.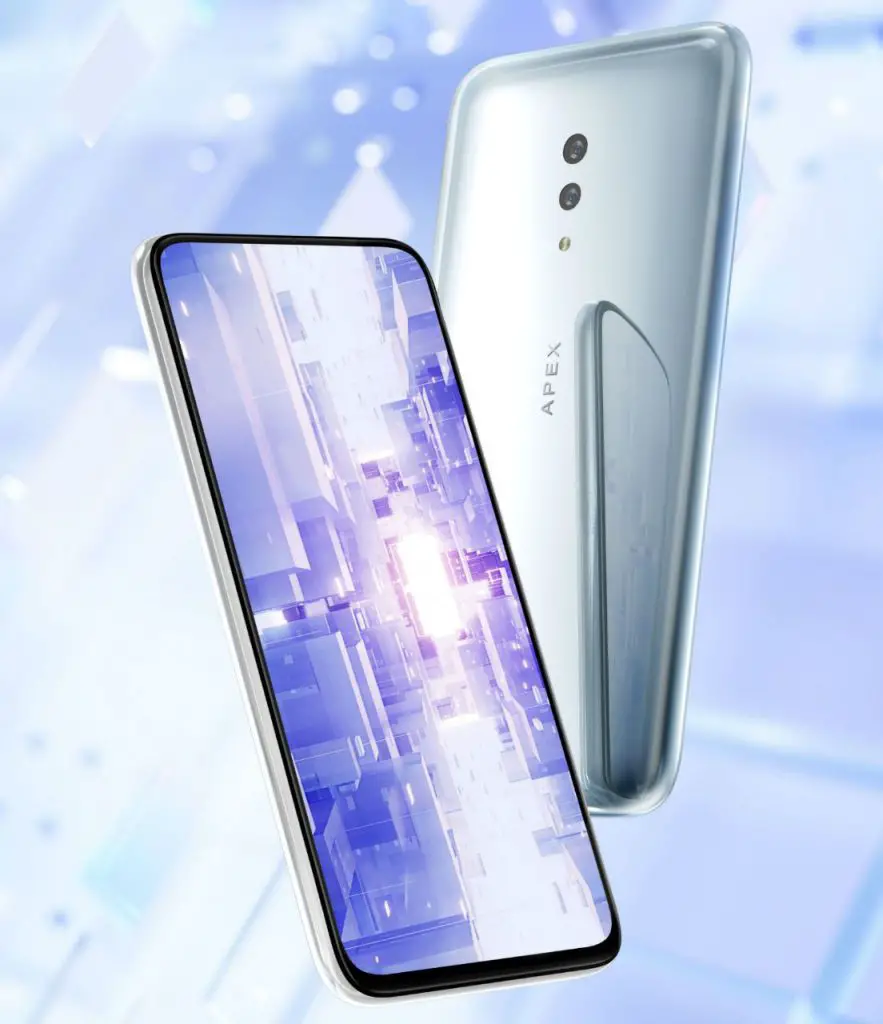 Today's smartphones don't have more than four keys while a majority of 'em sport only three i.e. power, volume up and volume down keys. But Apex 2019 doesn't host any keys either and instead, it relies on capacitive and touch-screen buttons that allow users to do the same task as physical buttons would do but without any physical moving buttons. Since these capacitive buttons are tagged with haptic feedback, you get similar feedback as pressing a physical button when you tap on it.
Moving further, the said concept device doesn't have a physical speaker grille but rather than that, it has been replaced by piezoelectric motors that vibrate the display to produce sound making it an outstanding full-sized stereo speaker. According to the various reports, Vivo hasn't commented on any official pricing for Apex 2019 concept phone. The thing is, it is highly unlikely that this phone will be available for the commercial market although the various technologies that are being used in Apex 2019 could see a day's light soon.
You might also like
---
More from Android
---
There was a time when we were having smartphones being launched from companies such as HTC, Sony, Nokia and even …
Motorola unleashed its first-ever foldable smartphone aka Razr that tapped into the nostalgia people had with the original Razr flip …
After teasing itself in various leaks, rumors & whatnot, Realme X50 Pro Player has been finally made official in China …
Editor Picks
---