The Google Play Store on Android smartphones is massive as it has hundreds of thousands of apps in any given category. It is a sort of infinite app for those who want to try it all but you wouldn't do that, would you? We at True-Tech have been gathering the top 10 best Android apps for each month and this is the August 2021 edition. This gives you 10 useful apps to use this month including new, old, free, and paid ones. Read along to know more about the list.
1. Remove.bg
Did you ever wish there was an easy way to remove the background of any image? Well, there's with Remove.bg that removes backgrounds from any image in just 5 seconds. It is completely free and works even with challenging conditions like hair. The app uses artificial intelligence technology that detects both foreground and background and isolates the two, all while keeping the quality as maximum.
Edges, textures, hairs, and other complicated elements are taken care of. The app has a huge collection of new backgrounds or you can upload another image for background and download the file in the highest quality available in a jiffy. The app already has more than 5 million installs so it is worth trying.
2. Air Visual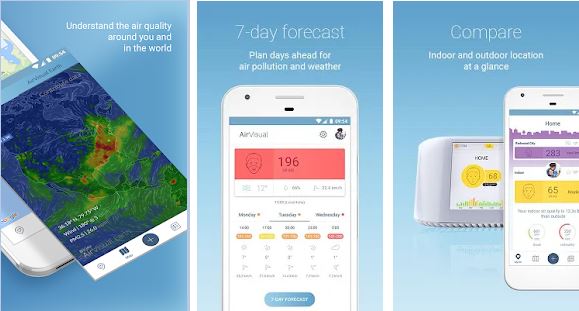 Whether you are someone who keeps a tab on pollution and air quality or sensitive to certain pollutants or otherwise, Air Visual is a great app that will keep you updated on air quality information and with no advertising. The app shows historical and real-time air quality indexes, 7-days forecasts and produces a detailed outlook on pollutants. Air Visual lets you keep a tab on air pollution, weather, and with health recommendations, you can be a step ahead of the pack when visiting a new place or country. The app has coverage in more than 10,000 cities in 8+ countries across the globe and more are being added.
Trusted by air quality stations across many countries, the app, Air Visual has maintained its prowess in the air quality and weather information category of apps with more than 5M installs.
3. Buoy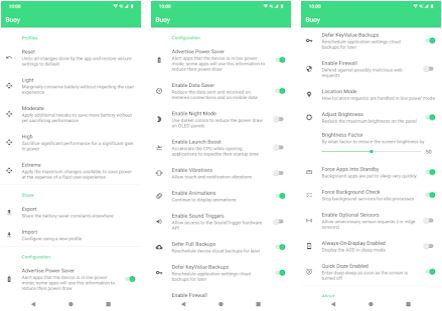 Your Android smartphone is already coded with a power saver mode. However, you don't have any configuration settings at all. That is where Buoy comes into play. The app gives you granular control over power saver mode where you can select from 'Light' to 'Extreme' mode. The app forces power savers on all apps, there's a night mode too. You can defer full backups, key-value backups, and more on Buoy. The app lets you adjust the brightness of the screen, force apps into standby, and alter settings to enable location, firewall, sensors, AOD, among others. The app hasn't attracted many installs yet but it is worth a shot.
4. Meteor
Meteor is a speed test app that lets you check the speeds of 3G, 4G, and 5G networks as well as Wi-Fi. The app lets you check download, upload, and ping on a connected network. It has a feature to check whether an app will run smoothly or will have some issues based on the internet speed available. This includes 27 popular apps and games and more are being added.
The app has historical internet speed test data for any location you search or reside via its network coverage map. There are no ads on the app and it is completely free to use.
5. UnLim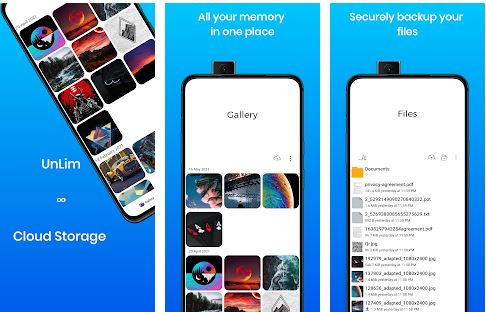 Another app from Google Play Store treasury, the UnLim allows you to store unlimited photos and videos on the cloud which doesn't have any storage limit. You can save an unlimited number of files and music albums too. Plus, there's a built-in music player too. The USP of the app is the fact that it is free to use although with some ads. It is currently in development and thus, more features will be added as we go forward.
All the data is stored in one place and with optimum security. You can switch between light, dark, and custom themes on UnLim. Some of the upcoming features on UnLim are Contacts sync, online notes, among others. It has a modern approach in terms of the user interface so do try it out.
6. BitLit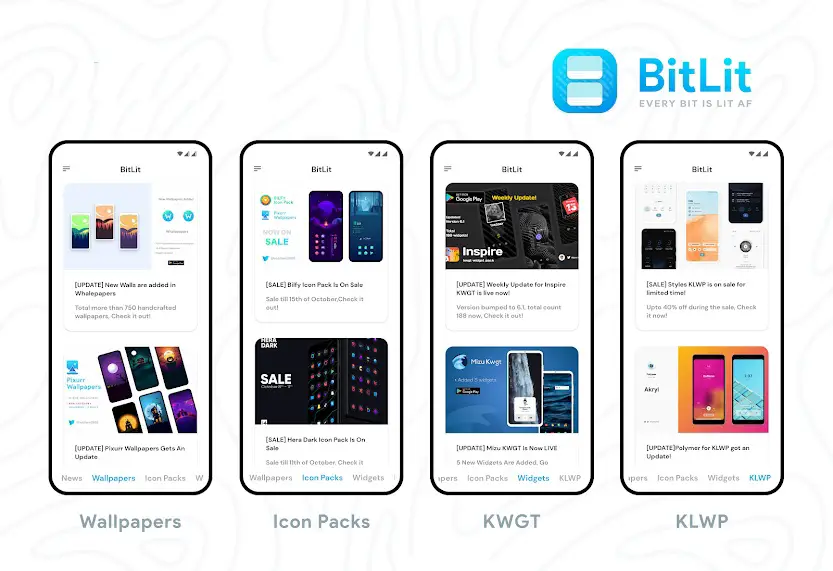 BitLit is a modern Android customization community news app that offers updates on apps, giveaways, launches, app updates, and more. The app segregates news based on different categories that you can access with ease. There's Top News, Highlights, and Top Grossing among other news sections. Also, news on BitLit is updated multiple times a day which means it will keep you updated with the latest bits in the news section. Check out KLWP, KWGT, Icon Packs, and Wallpapers among others.
BitLit offers a clean and sophisticated UI with a modern UI made in Flutter. The app has a light and dark mode on-board. The app is free to use and there are no ads whatsoever.
7. Lux Light Meter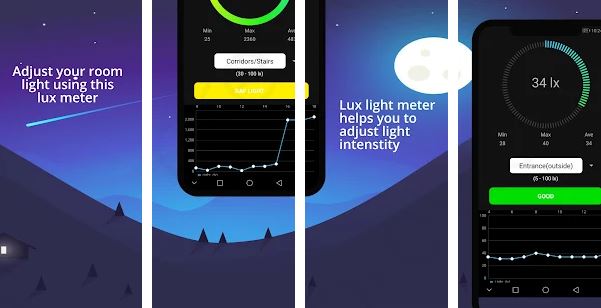 It's the next app in the list that calculates the intensity of light in a term called lux. It uses the proximity sensor on the primary cam for accurate measurements of the intensity of light. It works similar to a photometer. It has a high accuracy measurement, a full sensor calibration, a photovoltaic module is on-board as well.
The app measures intensity of light both indoors and outdoors that you can use to adjust the intensity as and when needed. The app does contain some ads and there's no pro version to relieve from those annoying ads as well.
8. Browse Buster
Can't decide which movie to watch with friends? If you are a binge-watcher, Browse Buster is for you. Simply connect subscriptions of all streaming platforms on Browse Buster and give it a go. It is like Tinder for movies as you and your friends swipe whether to watch a movie or not. The one that matches all the participants will be the one that you can play and watch. The app supports Amazon Prime, Disney+, Netflix, Paramount+, Apple iTunes among others.
No matter if you are solo because Browse Buster learns from the mood of its users to suggest the best movies to watch. Don't feel lonely any longer as the world of movies is up for grabs with Browse Buster.
9. MyHeritage
You might have dreamt where your family came from? MyHeritage is an app that helps ascertain your family link from its collection of 81 million family trees and more than 13.3 billion historical records. MyHeritage will help you find out your ethnic background in a fun and easy way. The Smart Matches feature automatically matches you with your family members who share almost the same DNA. The app has truly blossomed with more than 10 million downloads with abundant in-app purchases at your disposal.
10. Wanna Kicks
Love trying out new Kicks? Well, Wanna Kicks is an app that lets you try kicks from across the globe without going to any physical store before you make a purchase. The app uses augmented reality to bring classics, new, and trendy kicks, and sneakers that you can try in AR mode. The app updates the list of kicks every day. Learn more about those kicks you find amazing, try them, and share the pic with your friends all in AR. The app already has more than a million downloads and receives constant app updates from its developer.
Conclusion
With that, we have ended our list of the top 10 best Android Apps in August 2021 that you can try. Do let us know which app made even the slightest of difference in your day-to-day activities on your phone.
You might also like
---
More from Android
---
OnePlus had a great year with three major launches dubbed as OnePlus 10 Pro, OnePlus 10R, and OnePlus 10T. Now …
Just a few days ago, there was news about OnePlus launching the upcoming OnePlus 11 earlier than before. It seems …
Looks like the European Union is really onto something worthwhile in the smartphone and related segment after forcing Apple to …
Editor Picks
---