Using complicated passwords adds security but makes them difficult to remember. That's where Password Managers come to your rescue. With so many options in the market, here's our tested and curated list that features the top 10 best password managers in 2023 to safely store complex passwords for all your online accounts. Say goodbye to manual login with auto-fill features. Enhance security with random password generation for each account. Choose from a variety of free and premium options. Discover the most trusted names in password management.
---
Related Articles:
---
Top 10 Best Password Managers to Use in 2023
1. Dashlane
"Unlock the key to unbeatable online security with one of the Best Password Managers- Dashlane. This top-rated platform stores your passwords and sensitive data with military-grade encryption, while offering a range of features including safe notes, automatic login, and an innovative password generator.
No more memorizing countless passwords, let Dashlane generate unique, strong passwords for all your online accounts. Effortlessly access your accounts with automatic form-filling for a seamless experience. Secure your digital life with the comprehensive security of Dashlane.
2. 1Password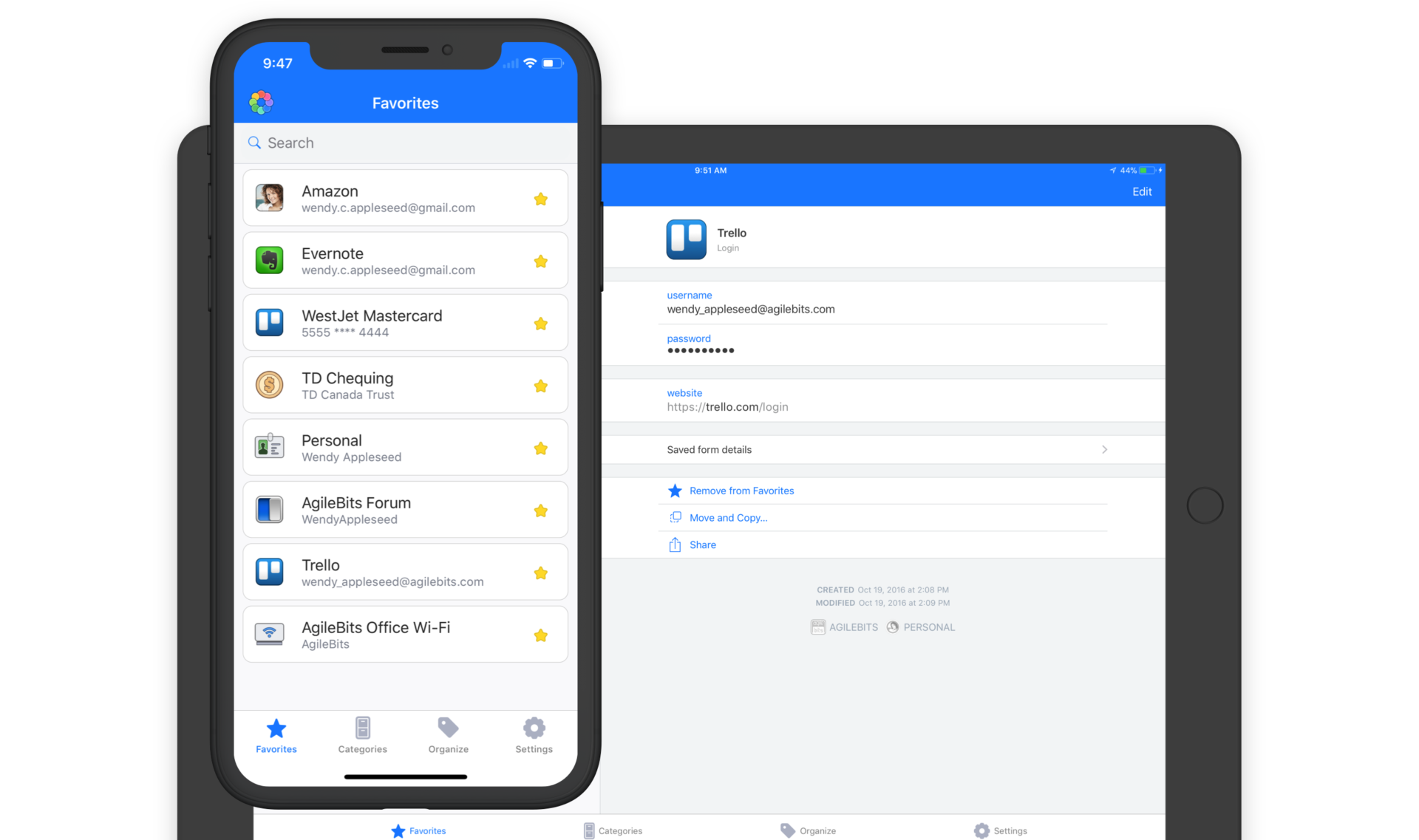 Another one of the Best Password Managers is 1Password. Store and manage all your passwords in an encrypted "vault" with just one master password. Say goodbye to weak passwords and hello to strong, unique passwords generated by 1Password for all your accounts. Protect yourself from the dangers of hacking and phishing with peace of mind.
Although a premium service, 1Password offers flexible subscription options and a free trial period to try before you buy. Bonus: some versions, like the one bundled with Adobe Creative Cloud Premium, come at no extra cost.
3. Zoho Vault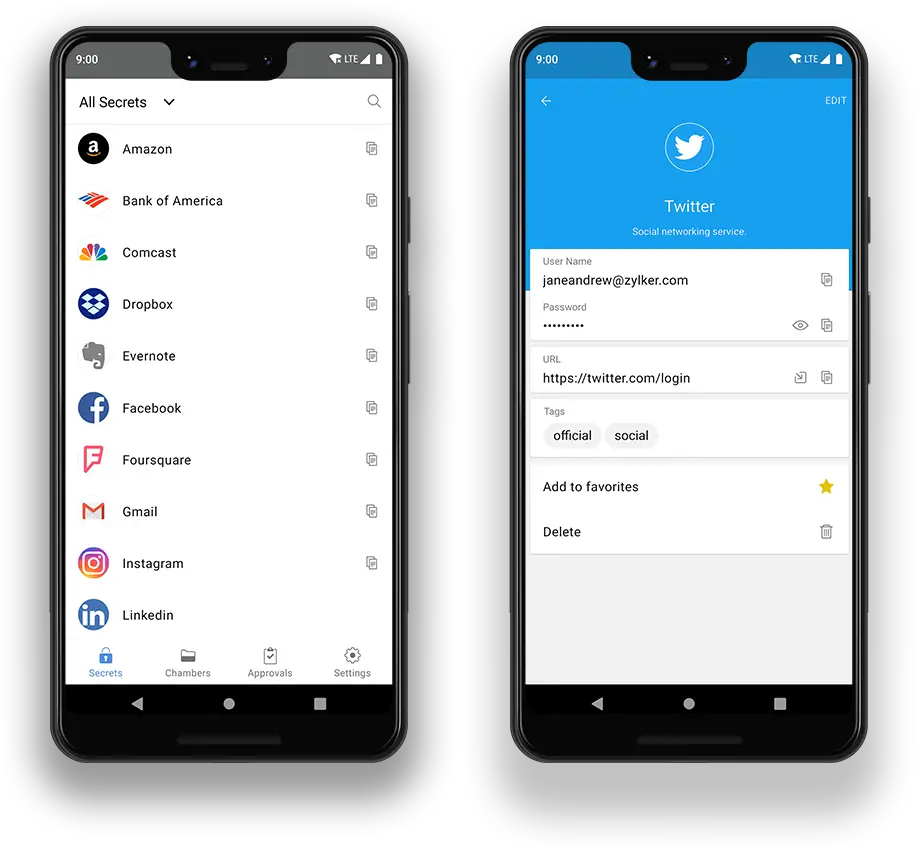 Third on the list is Zoho Vault, a password manager from Zoho Inc., offers a secure solution to store passwords and sensitive data. It features two-factor authentication, password generator, and password sharing, accessible from multiple devices and integrates with Zoho products. Simplify password management and enhance online security with Zoho Vault, a paid service with various packages for individuals and businesses. Try it for free, but a subscription is required after the trial.
4. Keeper
Next on the list is Keeper Password Manager. Used by some of my friends, it is one of the best password managers to securely save, create and manage passwords and sensitive data. With military-grade encryption, two-factor authentication, password sharing, and a password generator, Keeper ensures the highest level of security.
It also allows users to automatically fill login forms and access their information from any device, including PC, mobile, and the web. Choose from the free version or premium options for a comprehensive password management experience.
5. LastPass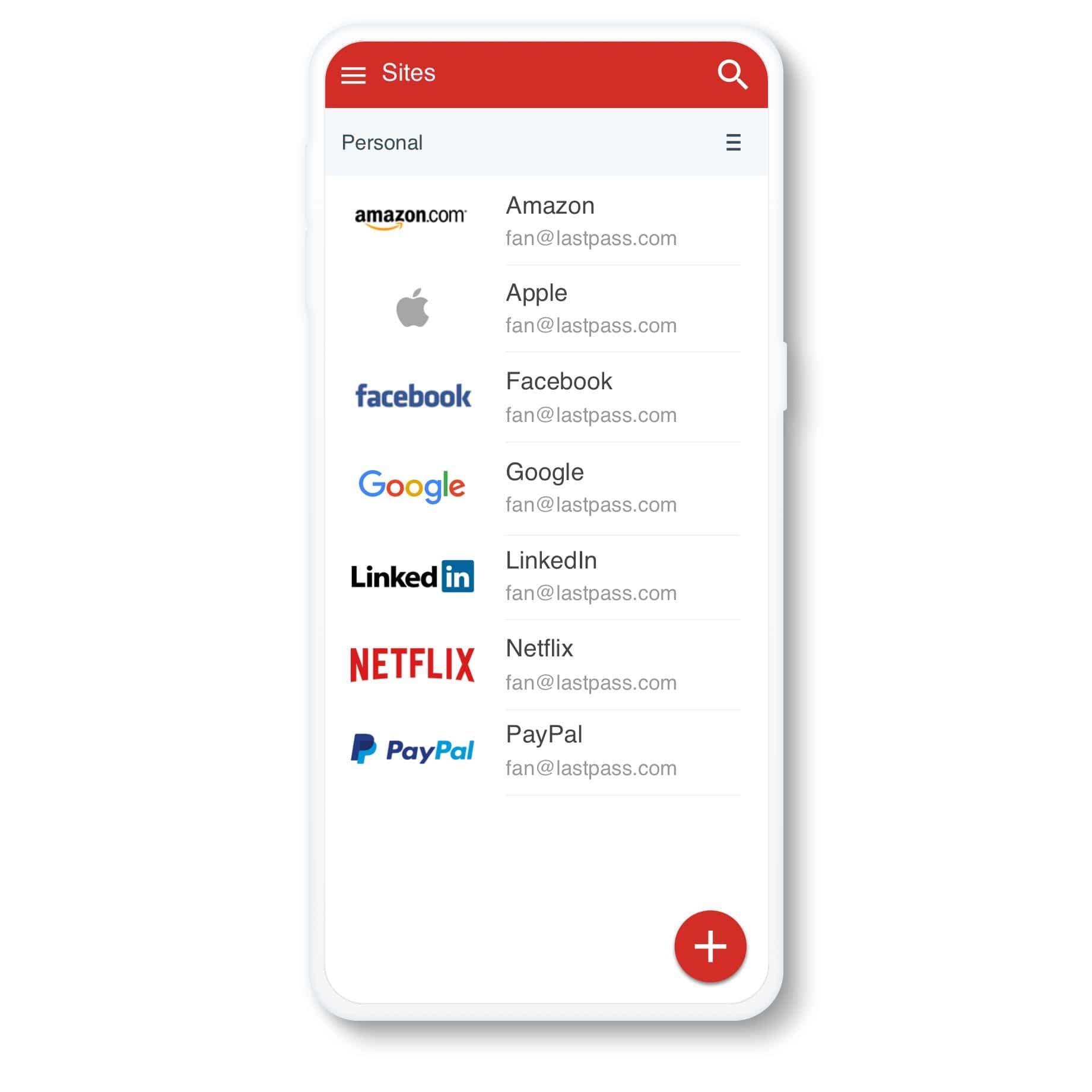 LastPass offers secure storage and management of login info for multiple websites. It generates unique passwords and centralizes them for easy access. Its features include password sharing and 2FA, with standalone app and browser plugin options available.
There is a free version, but premium options offer added benefits such as priority support and multi-factor authentication. LastPass is definitely one of the top password managers in the industry.
6. Bitwarden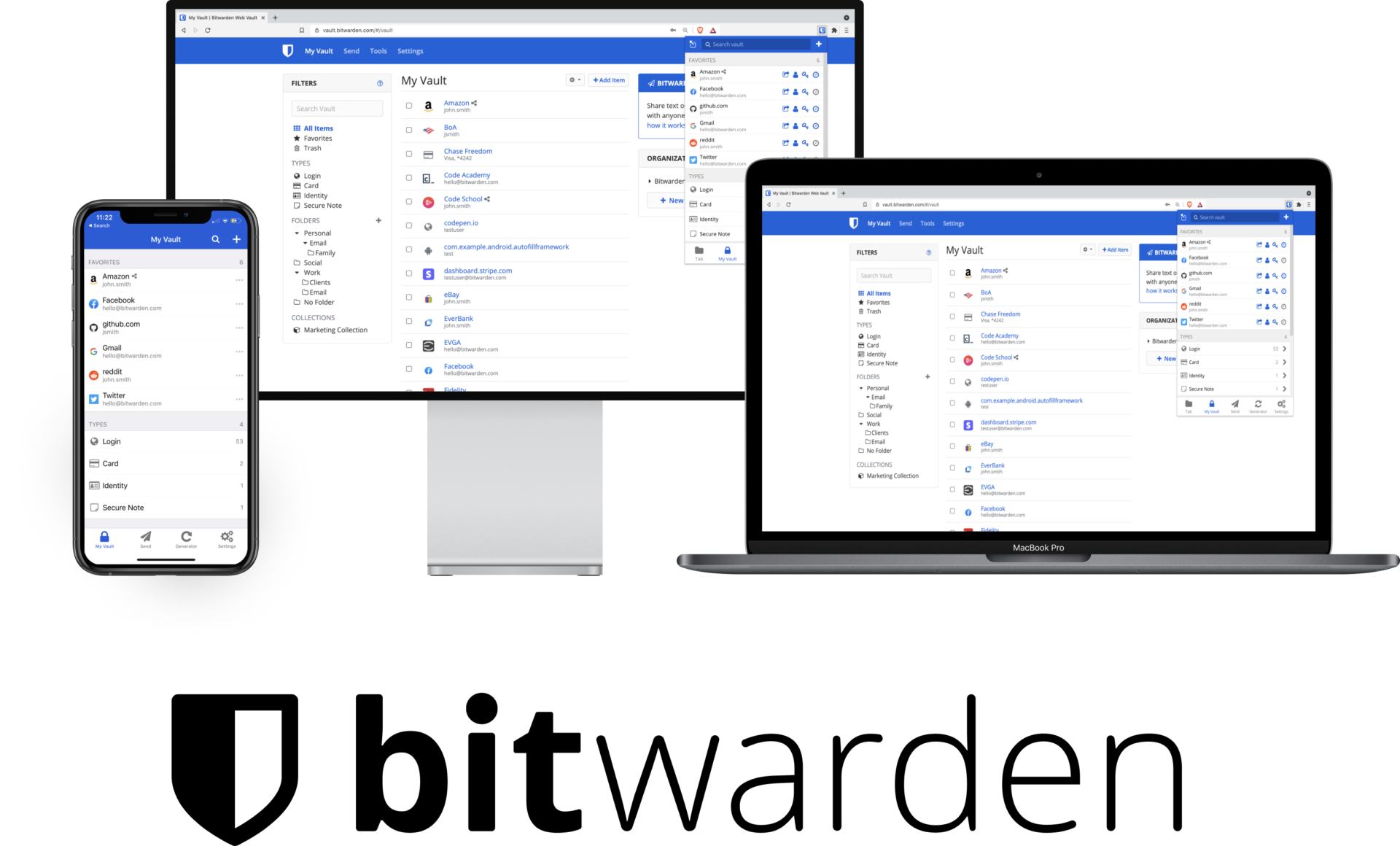 Bitwarden assists users in managing and securely storing their login details and other sensitive data. It includes features like automated password generation, password sharing, and multi-factor authentication in addition to using military-grade encryption to secure data.
Bitwarden may be used on a variety of hardware and operating systems and is accessible as a desktop, mobile, and browser plugin. It offers both a free plan and premium alternatives with extra features.
7. NordPass
Securely store and manage your passwords with one of the top password managers in the industry: NordPass. Enjoy the benefits of unique and strong password generation, password sharing, 2FA, and encrypted storage, all accessible through web, mobile, and desktop platforms.
A free version is available, but for more advanced features like password sharing, generator, and security breach notifications, consider upgrading to NordPass Premium for a monthly/annual fee. As part of the NordVPN family, you can trust in their security expertise.
8. LogMeOnce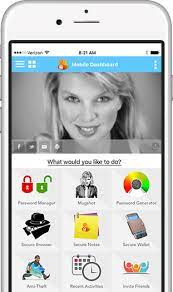 Another top security tool, LogMeOnce, assists users in safeguarding their online accounts by enabling them to generate strong, one-of-a-kind passwords and store them safely in a password manager.
To further increase security, it also provides features like two-factor authentication and biometric login. Both an iOS and Android mobile app and a web-based platform are offered by LogMeOnce. Sadly, no data is available to establish if LogMeOnce is free or not. For price details, it is advised that you get in touch with the business or visit their website.
9. Password Boss
Password Boss generates unique passwords and autofills them for online accounts, offering added security through password sharing, 2FA, and breach notifications. It also securely stores personal information like credit card numbers and addresses.
Free version available with limited password storage (up to 50), upgrade to premium for unlimited storage and additional features like emergency access and 2FA.
10. RoboForm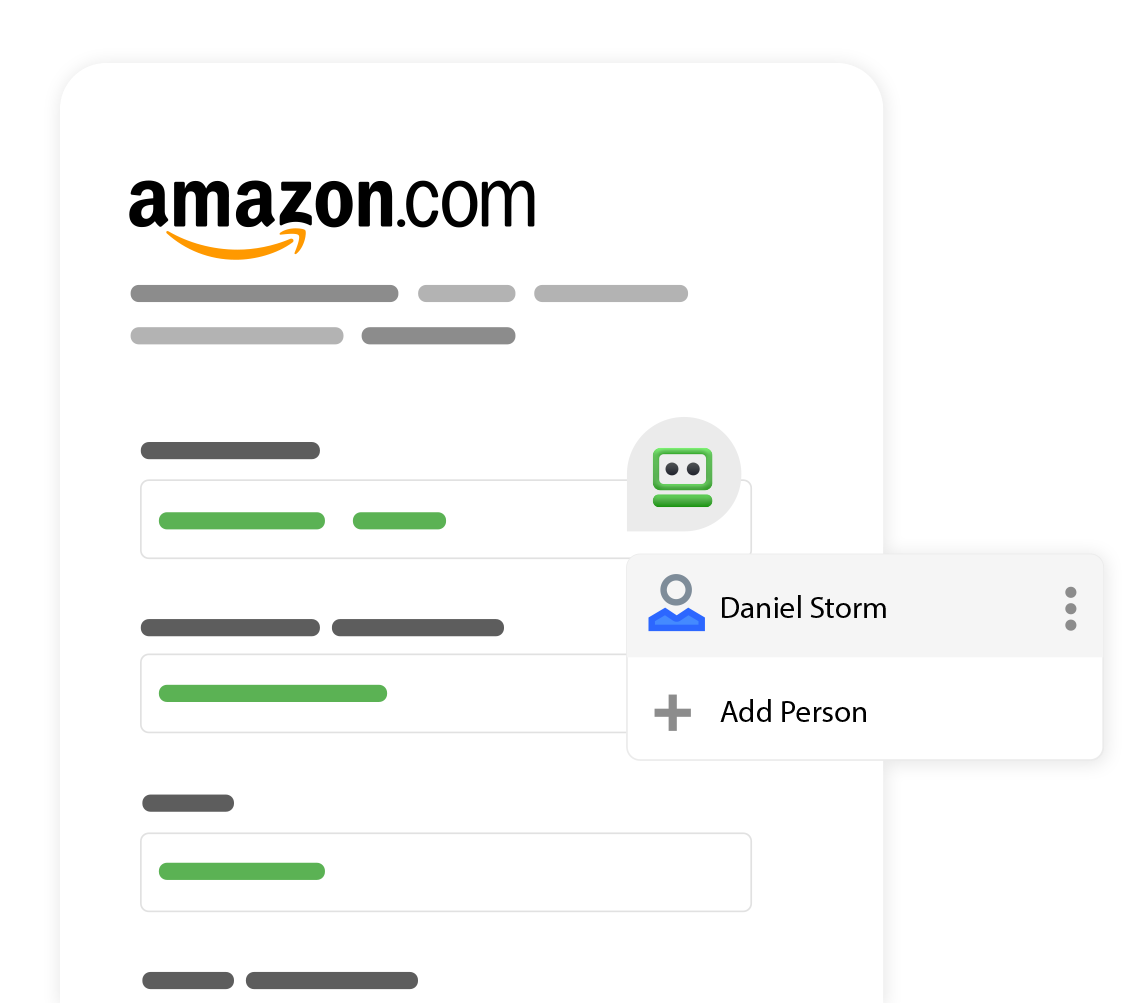 RoboForm Everywhere is one of the best password managers that offers two-factor authentication & autofill for web forms for enhanced security. You can access your passwords & info from any device.
It includes a password generator to create unique passwords. A paid subscription service, RoboForm Everywhere costs $23.88/year. The free version, RoboForm Free, provides basic password management tools.
Conclusion
The use of a password manager can greatly improve your online security by providing a secure and convenient place to store and manage your passwords. The 10 best password managers listed in this article were carefully selected based on their features, usability, and affordability.
By choosing one of these top-rated options, you can feel confident in protecting your digital assets and personal information. Don't hesitate to share this article with friends and family to help them improve their online security. Finally, to stay up-to-date with the latest developments in technology, be sure to subscribe to our newsletter.
You might also like
---
More from Android
---
Editor Picks
---