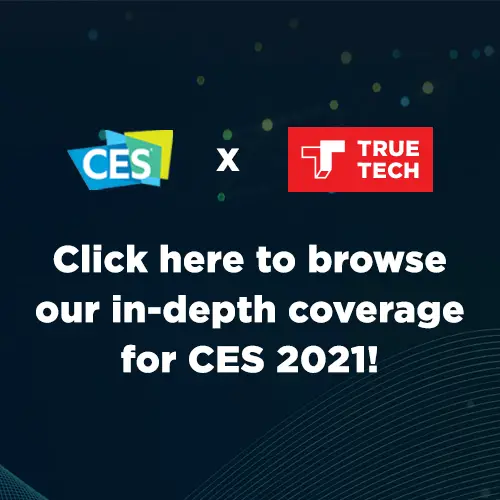 Hundreds of people travel across the world to the Las Vegas Convention Center in Winchester, Nevada, United States, to experience the techs in the Consumer Electronics Show, which are going to trend the whole year. The physical hands-on experience of new and unique techs makes this a perfect tech show. But this year, everything changed to a weird scenario, where CES is being held all-online due to the ongoing pandemic.
Leaving the weird story behind, we are here with the major announcements and highlights of the CES 2021 Day1. LG started the show with their announcements and then the stage is taken by many other brands like Samsung, HP, TCL, Square Off, with a number of announcements like transparent displays, rollable smartphones, AI bots, etc.
Without further ado, we are presenting the best announcements from the first day of CES 2021.
CES 2021 Day 1 Major Highlights
---
LG at CES 2021
LG Announces LG Rollable
This time it is not only a concept but an actual rollable smartphone which are going to experience this year and LG is going to introduce it to the market for the actual consumers.
LG kicks off the CES 2021 Day 1 with the Rollable phone announcement and showed us a person enjoying the press release of the CES 2021, in an actual rollable smartphone, and in a few couples of seconds, the display starts to roll in vertically but in the horizontal orientation. The transition was very smooth and looked so real to the eyes. The device has what the company calls a "unique resizable screen" that transforms from a tablet to a normal-sized smartphone.
Read: LG Rollable Phone teased again at CES 2021; March 2021 Launch Tipped
LG announces a new TV lineup
We already had seen a number of TVs from LG, but this one is quite special. It seems like we have taken a sneak peek of the future with the new transparent TV lineup from LG. LG has announced six different concepts/products of the new transparent TV lineup, which includes Transparent Smart Bed, Rail & Pivot OLED, Transit-Transparent OLED, in-Touch Strech Transparent OLED, Bendable Cinematic Sound OLED Gaming TV, and finally an 8K Cinematic Sound OLED.
Isn't it already by just reading the product names, it will be more fun when you get to know all about these? We already have covered the whole lineup in a single article,
Read: Take a look at The New LG TV Lineup from CES 2021
---
Samsung at CES 2021
Samsung Unveils Three Consumer-Friendly Bots 
Samsung starts their journey at the CES 2021 with the announcements of three sets of consumer-friendly AI-enabled bots to help you at your office and home with a ton of choirs. The bots are named as JetBot AI 90+, Samsung Bot Care, and Samsung Bot Handy.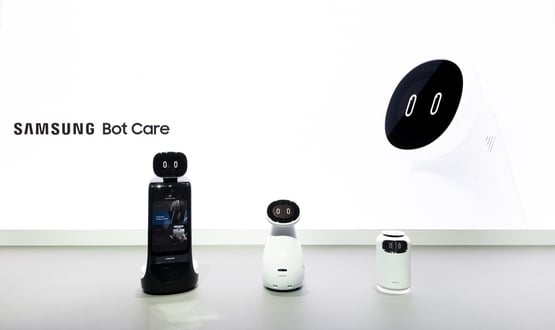 JetBot AI 90+ is basically a smart vacuum cleaner with the capability to work as a security camera as well, I personally found this one the most exciting one. The second on our list is Samsung Bot Care and Bot Handy, the former may be a personal assistant that will become conversant in your daily routine and keep you on top of your schedule.
Read: Samsung unveils JetBot AI 90+, Bot Care & Bot Handy robots at CES 2021
Samsung Announces Custom Aesthetic Refrigerators
Samsung has already been one 0f the best player in the household sections, and their one of the bestselling products are their refrigerators, the product varies for a smaller home to a large and vast office space with 1000+ employees. In CES 2021 Day 1, other than household AI bots, Samsung also introduced their new Bespoke line of refrigerators. The term Bespoke means custom build as per your specific needs.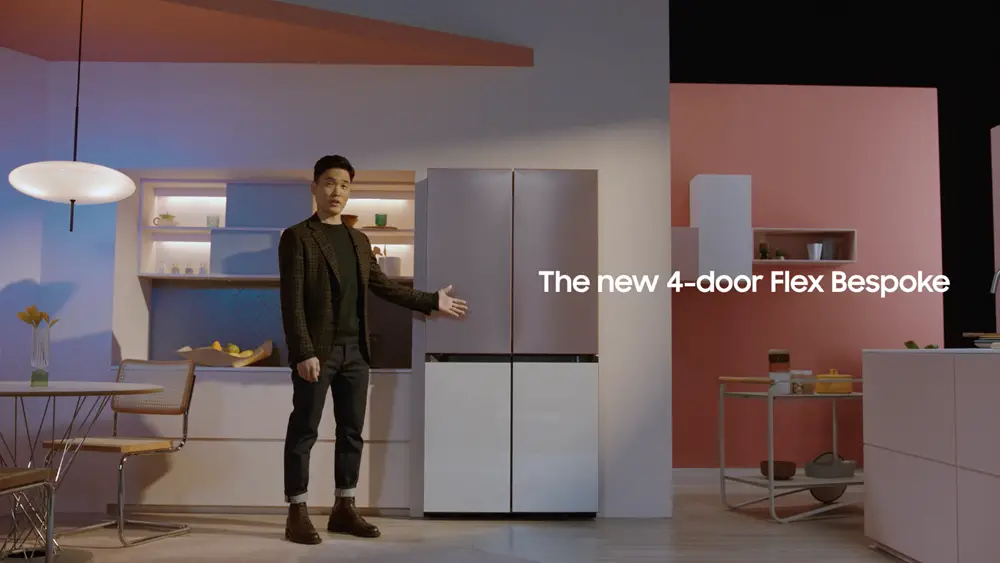 These are fully modular designs and can be arranged and build according to the space provided. The fridge has four doors that come in your choice of material, design, and color combinations. The designer will let you choose the mix and match that best fits your personal aesthetic.
Read: Samsung introduces new refrigerators at CES 2021 Day 1 with module designs
---
TCL at CES 2021
TCL showcased a rollable smartphone concept and OLED scrolling display
Here again, after LG, TCL also showcased their addition to the whole rollable smartphone lineups from different brands. LG introduced the 6.7-inch smartphone that can roll up to 7.8-inch to become a full-fledged tablet with a simple tap of the finger. "The user interface will adapt to the change, though exactly what that looks like wasn't shown," says Tiago Abreu, head of the "X-Lab" at the TCL Industrial Design Center.
Read: TCL Rollable OLED smartphone Teased at CES 2021
Other than the smartphone, TCL also unveils the 17-inch printed OLED scrolling display.  Abreu explains that this tech will be implemented in the upcoming flexible smart TVs, curved and foldable displays, and in the transparent TVs like we earlier saw in the LG sections.
---
HP at CES 2021
HP announces Elite Dragonfly Max laptop
HP announced their new Elite Dragonfly Max laptop with a total body weight of 2.5 Pounds (or 1.13 KG) which actually meets the naming convention. It has a ton of new and exciting features that can easily outrun the current trending and bestselling ultrabooks in the market.
5 MP webcam for improved video conferencing,
4G as well as 5G connectivity,
the new 11th Gen Intel mobile processors,
2.5 pounds in weight,
Dragonfly Blue hue and optional Sparkling Black color.
HP announces ENVY 14 laptop
HP added one more product to the ENVY-series of laptops with all the latest specifications as well as very competitive pricing,
14-inch display with a 16:10 aspect ratio,
up to 16.5 hours battery backup on a single charge,
the new 11th Gen Intel mobile processors,
up to 16 GB of DDR4 RAM,
fast charge up to 50% battery level in just 30 minutes,
Starts at $999
---
Lenovo at CES 2021
Lenovo Announces ThinkReality A3
Lenovo Think family has a huge portfolio which is quite helpful in a business-oriented environment. The portfolio includes the ThinkPad, ThinkBook, ThinkCentre, ThinkStation, and many more, now on CES 2021 Day 1, Lenovo added one more product to the family, the ThnikReality smart glasses. The first product from the lineup is going to be the Lenovo ThinkReality A3 Smart Glasses. These are a pair of comfortable and lightweight smart-glasses working on augmented reality (AR).
From 3D visualization to AR assisted workflows, these smart glasses facilitate work across an entire business. The design is very sleek and good looking, we already have seen similar tech with Microsoft's Hololens but those quite bulky to wear, but it is not the case with the Lenovo ThinkReality A3. The smart glasses are powered by Qualcomm's Snapdragon Snapdragon XR1 which has a 1080p display and an 8MP RGB camera that gives you 1080p video for expert use.
Lenovo announces Yoga AIO 7 all-in-one desktop PC
We are already familiar with the Yoga-series of laptops and desktops. Lenovo added one more powerful and stylish all-in-one desktop PC to the portfolio. The Lenovo Yoga AIO 7 all-in-one desktop PC has a ton of latest and exciting specifications,
27-inch 4k IPS display with both DCI-P3 and Adobe RGB color standards,
refresh rates of up to 75Hz
detachable top-placed 5M web camera,
wireless keyboard and mouse,
JBL Harman-certified stereo speakers,
tiltable viewing-angle up to 20 degrees,
up to AMD Ryzen™ 7 4800H Processor,
with an NVIDIA® GeForce RTX™ 2060 GPU,
---
Quantum at CES 2021
Quantum announces Massage Chair with Audio speakers
Quantum announced the massage chair with audio speakers, tuned by Bang & Olufsen. This is among the unique techs we experienced on CES 2021 Day 1. The name already defines the character of the merchandise, it's a massage chair (obviously) with audio speakers tuned by Bang & Olufsen. This chair aims to excite the senses of hearing and touch for its user with features like zero gravity mode, ventilated cooled, and heated seats.
---
Square Off at CES 2021
Square Off Rollable Computer Chess Board
Yeah, you heard it right, it is a chessboard with a lot of techs involved. Square Off is already popular for making an electrically powered chessboard that runs with the help of internet connectivity. You play against built-in artificial intelligence, and the pieces move to the squares on their own.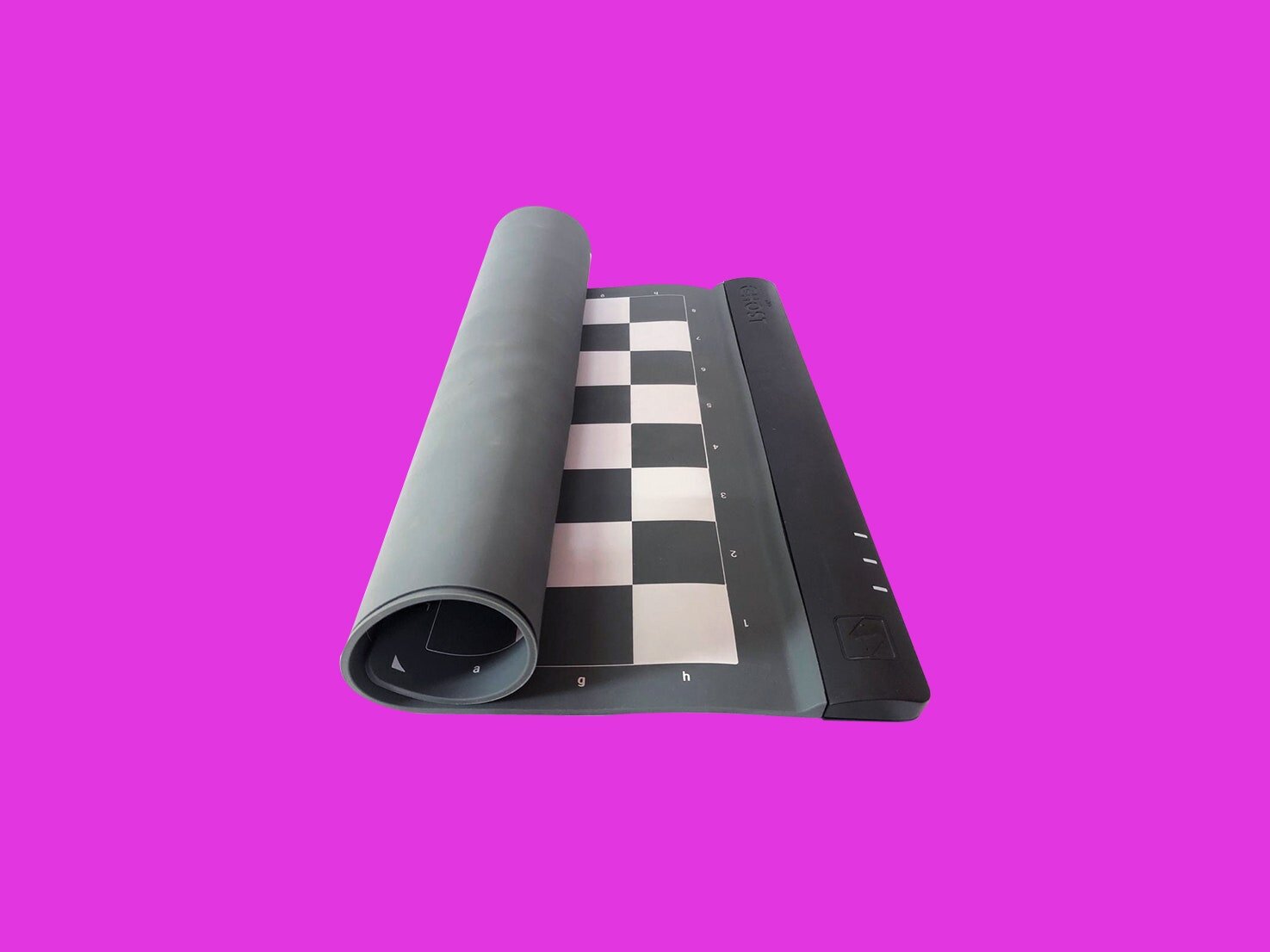 On Day 1 of CES 2021, Square Off presented their new rollable, battery-operated chessboard. A few cons from the previous-gen chessboard are the elimination of automatic movements, instead, it will connect to the online chess services and you can play with a real human. It's not as fun since the pieces don't move by themselves, but it makes it easy to move and play against anyone online
---
Belkin at CES 2021
Belkin Announces Linksys Velop Wi-Fi 6E router 
As 5G is approaching and we have already seen what a Wi-Fi 6 device can do, now it's time for the updated Wi-Fi 6E. It's an enormous update that adds the 6-gigahertz spectrum on top of the prevailing 2.4-GHz and 5-GHz bands, allowing less congestion and faster speeds.
So, with the third band, we are going to need a perfect router that supports all three bandwidths, here comes the Belkin owned Linksys which specializes in router and kinds of stuff, the Wi-Fi 6E mesh router will support all the three bandwidths, i.e., 2.4 GHz, 5 GHz, and the new 6 GHz.
You might also like
---
More from CES
---
We know that the Coronavirus pandemic, also known as Covid-19, has wreaked havoc worldwide. As the name suggests, this pandemic …
The CES 2021 is coming to end but brands still have their bag full of fun and futuristic tech that …
Day 1 was good, but CES 2021 Day 2 proved more exciting with the futuristic approach of various brands. Like …
Editor Picks
---