Is your WiFi not working on your devices? Suddenly your WiFi stops working on a meeting or in a presentation? I see most people are complaining about their WiFi not working issue.
I can understand the situation and can feel the pain you are going through because a year back I was in the same situation as you are now often my WiFi stops working especially in an important meeting or while addressing myself in a webinar. I felt so saturated using WiFi across my devices.
After hours of research and performing various troubleshooting steps, I figured out the 20 possible ways to fix the WiFi not working issue all these troubleshooting steps have worked for me in different circumstances I hope any of these troubleshooting steps will work for you to fix WiFi not working across your devices.
Don't worry you don't have to be a geek or technical expert to perform all these troubleshooting steps, you can finish the whole rundown quickly because each answer just takes a little while to complete. Here are a few causes for your WiFi not working error.
When you are attempting to utilize the internet on your computer or laptop to complete work, this can be very unpleasant. Here is the list of the first 20 things you should do to fix your WiFi not working problem or if you can't connect to the internet via WiFi. Let's start with basic troubleshooting steps.
1. Make sure Airplane Mode is Disabled 
Checking the most fundamental settings is the first thing to do if your Wi-Fi isn't working. Start by confirming that your device's Wi-Fi is turned on. Additionally, make sure Airplane mode is not turned on, as it will block your device from connecting to the internet individuals frequently forget to check these things.
2. Make Sure You are Connected to The Right Router
The next step is to confirm that you are connected to the correct router if these two things are in order. My neighbor's WiFi router and mine were under the same name so often I use to connect it wrongly, which meant I always had the WiFi not working at my home.
It's easy to connect to your neighbor's network instead of your own, especially if their names are similar to yours and contain random letters and numbers. Double-check your router's password as well. You'll find it on a sticker somewhere on your router if you didn't change it after the network was configured.
Alternatively, chances are you might be out of router range, make sure you are in range for your WiFi network to be connected. We also have a guide on how to improve WiFi range to resolve a similar issue.
3. Try Turning Off Bluetooth while WiFi is On
Because both Bluetooth and WiFi use the 2.4GHz radio frequency to transmit signals, make sure Bluetooth is off before connecting to a WiFi network. Bluetooth can sometimes completely block internet access, while other times it just significantly slows it down. Depending on your router and other IO configuration, this could be a reason for WiFi not working, however, the chances are low.
4. Check your WiFi Router Lights
This is an important tip if you're facing WiFi not working problem. You can easily find any issues on your WiFi through your router's light, on the front of most WiFi routers, there is a row of lights that show the status of your network connections.
An orange or red light often indicates that something is amiss, whereas a solid green light typically indicates that everything is fine. This will also help determine what's at fault for WiFi not working.
Despite the fact that each router has a unique set of lights, the majority of the routers have a Wide Area Network light. Your internet connection's status is shown by this light. Check to determine if the network cable that links your router to the modem is firmly plugged in and if this indicator is red, flashing, or off.
5. Reboot your Router or Modem
One of the first things you should do when your WiFi isn't working is to reboot your modem and router. Rebooting these devices requires unplugging the power cord from the back of each unit, waiting at least 30 seconds, and then replugging.
Put your modem in first after waiting 30 seconds. Reconnecting your router after another 60 seconds will take effect. Before testing your WiFi, wait two more minutes.
6. Restart your Device and Router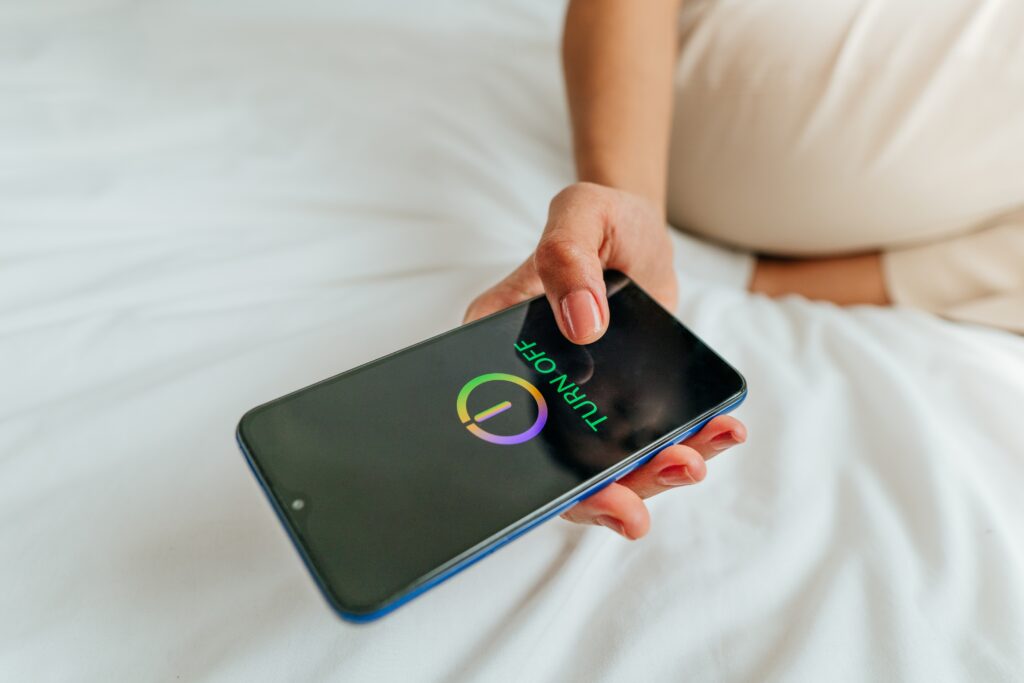 This quick remedy is well renowned for resolving a variety of technological issues. Rebooting your router should first be done by unplugging all of its cords and waiting a few minutes then restarting your computer, phone, tablet, and any other equipment you're using while you're waiting.
7. Check if Other Devices Can Connect to Your WiFi
Try to connect to your WiFi network using a different device, such as a smartphone, to determine if the issue is with your computer or your router. You can then determine whether the issue is with your computer or router.
8. Perform "Troubleshoot Problems"
If your Windows computer is having Wi-Fi issues, right-click on the icon in the taskbar, choose "Troubleshoot problems," and then wait for the device to finish its work. The entire procedure takes less than a minute, and it has so far resolved many of my connection issues.
9. Forget "WiFi Network"
Another simple and fast solution is this one. If you use an Android phone, go to the settings, find the Wi-Fi option, and choose your network. The method varies based on your device and OS. Thereafter, a window with information and the "Forget" button will appear on your screen. As soon as you press the button, use your password to rejoin the same network.
In Windows PC, Select Network & Internet settings by clicking the network symbol in the system tray's lower right corner. Then choose Manage Wi-Fi settings. Select the WiFi network to be deleted under "Manage recognized networks." Tap Forget.
10. Check to See if There Isn't a Local Internet Outage
Check to determine if there is a local internet outage and if you can still access the internet on one device. This will inform you as to whether the issue is with your network or whether it is one that requires professional assistance.
11. Upgrade Your PC or Patch Your Router
In a small percentage of situations, a corrupt Windows update may have prevented your Wi-Fi router from operating. Whether that's the case, examine if there's a fresh patch for your router that addresses this problem. If not, you can fix the problem by going back to a version of your computer when the router was still functional.
12. Use an Ethernet Cable to Connect to Your WiFi Router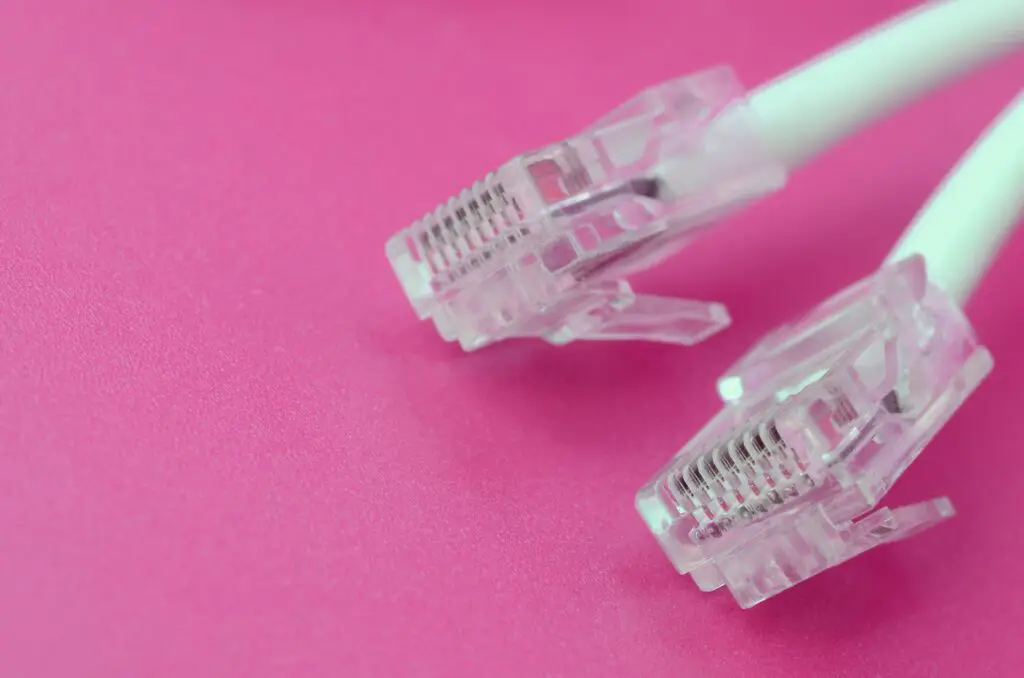 Try connecting your computer's WiFi directly to your router with an Ethernet wire if all of your other devices can connect but it still isn't functioning. You can then determine if the issue is with your router or your PC by looking at this. To achieve this, connect a different Ethernet cable to one of the ports on the router's rear that are open. Check if your WiFi not working issue is resolved, if not, continue to next few steps.
13. Reset the Factory Settings
The next troubleshooting step is to factory reset your phone or laptop, a factory reset could help the software defects that could be causing the connection issues will also be deleted from your device, and everything will be reset to factory defaults. Make careful to back up the info on your smartphone before going down this path, though.
14. Restore Factory Settings on Your Router
After resetting your device try resetting your router, You may always reset your WiFi router to factory settings if you find it isn't functioning. A hard reset eliminates all of your personalized settings, including WiFi passwords, network names, and other preferences.
Take note of your router's default login and password as well as any modifications you've made to the router's settings before performing a factory reset. Often times, hidden software updates on your router can lead to issues like WiFi not working, so a reset might help.
How to perform Factory Reset to your Router?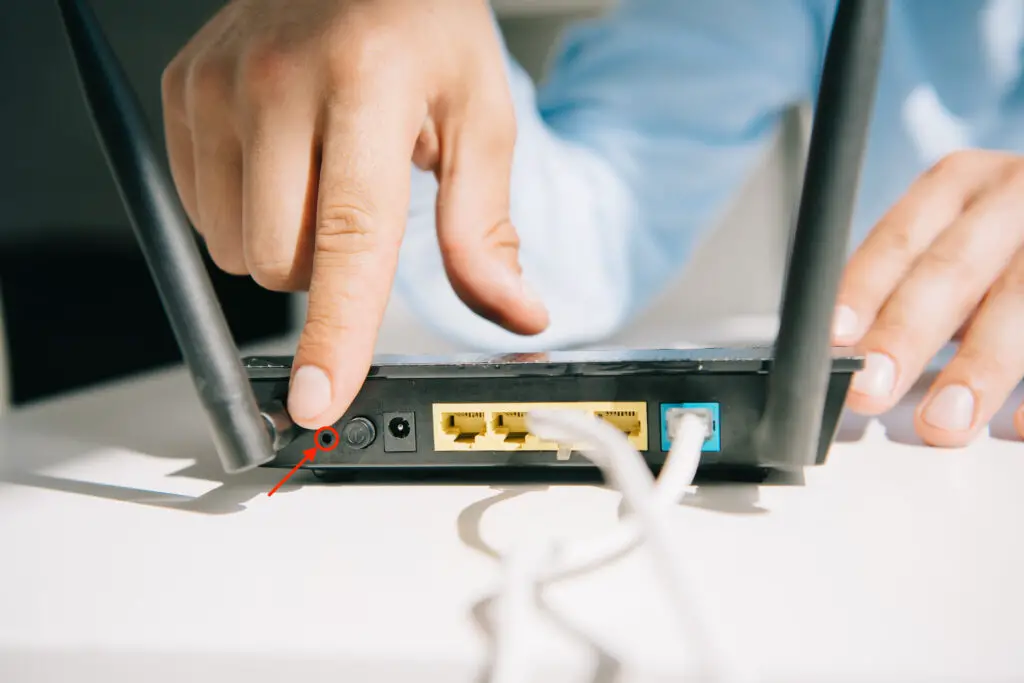 It is easy to factory reset your router, use a paper clip or another small, thin device to push the reset button on the back of your router to return it to factory settings. Keep pressing the button for 30 seconds, or until you see the router's lights flash numerous times. Allowing the router to reset may resolve the WiFi not working problem.
15. Eliminate Any Blocks to Your WiFi Signal
The position of your router might be the cause of your WiFi not working. Place your router in a prominent spot for the strongest WiFi connection. Avoid placing your router next to any electrical or metallic things that might interfere with your WiFi. See our detailed instructions here for additional information on where to position your router.
16. Check to See if WiFi is Activated on Your Computer
Your computer could deactivate your WiFi, which would explain the WiFi not working error. Your WiFi adapter may be defective or your drivers may be out-of-date if this occurs. If there are no WiFi networks in your neighborhood that you can see, your WiFi may have been deactivated.
How to Enable WiFi on your Windows 10 PC?
It is easy to enable Wifi on your computer just follow the step-by-step instructions, The Start menu can be accessed on a Windows 10 computer by clicking the Windows logo in the bottom left corner of the screen. From there, you can enable WiFi on the device. Following that, click Network & Internet under Settings. Select Change adapter options after you have scrolled down. Wi-Fi should now be enabled by performing a right-click.
How to Enable WiFi on your Mac Computer?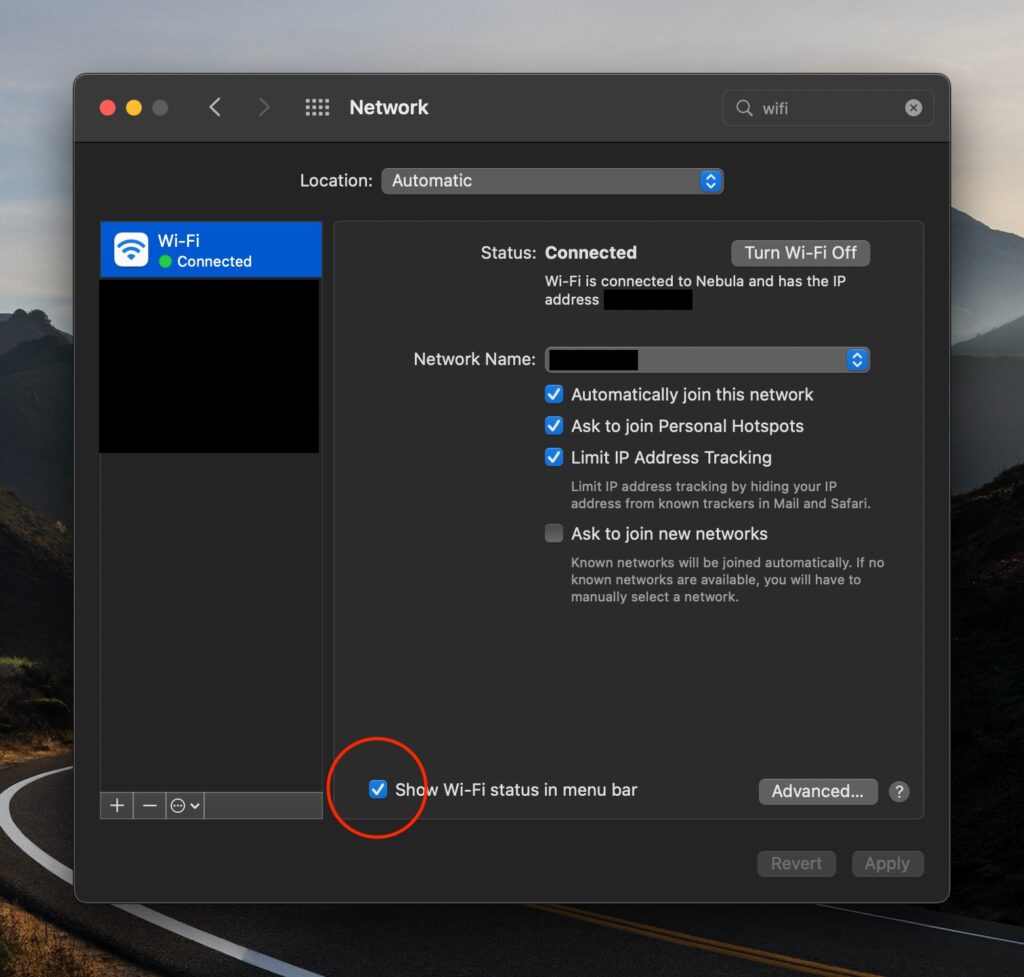 Click the Apple symbol in the top-left corner of your screen and choose System Preferences to enable WiFi on a Mac. After that, choose Network and check in the left sidebar for the Wi-Fi option. When a pop-up menu appears, choose Wi-Fi if you don't see this option by clicking the + symbol in the lower-left corner of the window.
17. Utilize the Diagnostic Tools on Your Computer
Both Mac and Windows computers come with built-in tools for troubleshooting the internet. You may use these tools to identify the cause of your WiFi not working and might be key resolve them.
How to use the Diagnostic tool on Windows?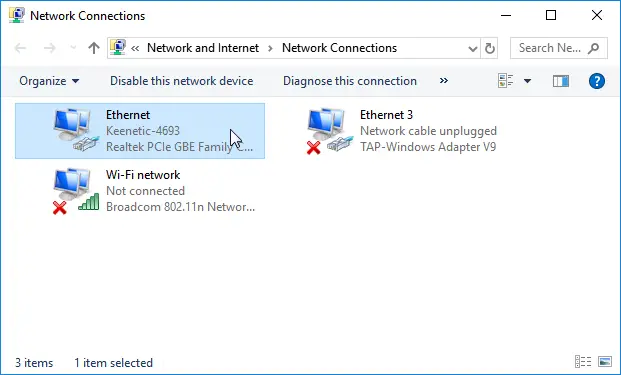 Navigate to Settings > Network & Internet on a Windows 10 machine to fix internet issues. Then click Network Troubleshooter after choosing Status in the left sidebar. Click Next after selecting WiFi in the pop-up box. Microsoft has a support guide for the same.
How to use the Diagnostic tool on Mac?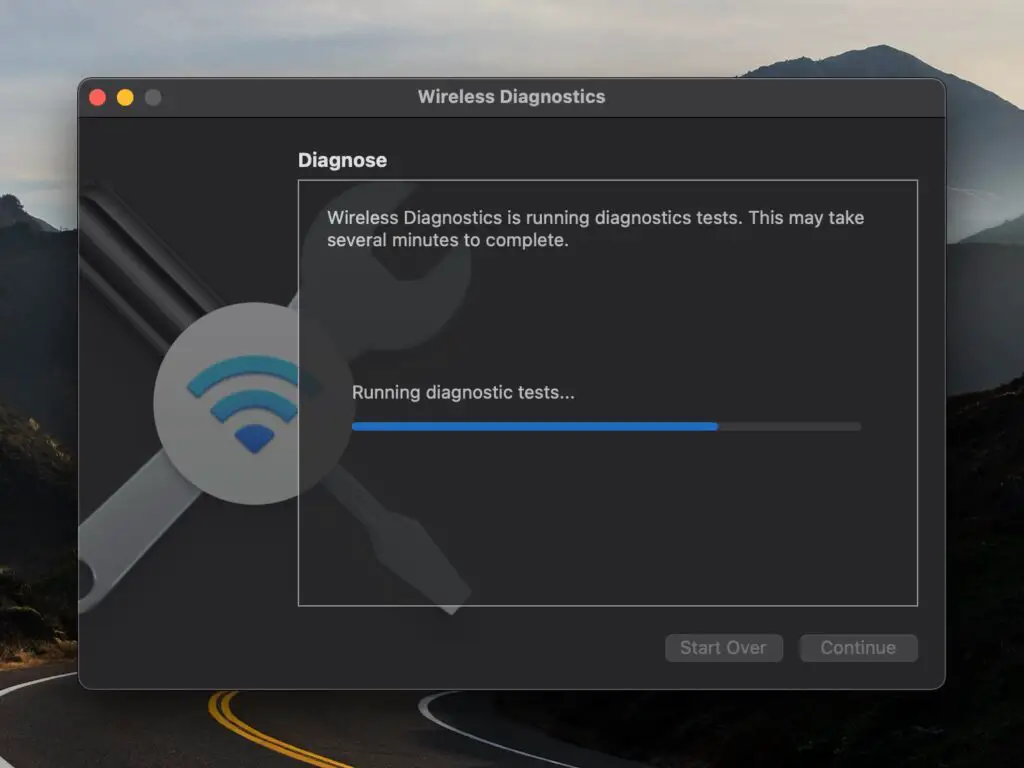 Hold down the Option key on your keyboard when you click the WiFi icon in the Apple Menu Bar at the top of your screen to launch a WiFi diagnostics window on a Mac. Then, choose to Continue after selecting Open Wireless Diagnostics from the drop-down selection. This diagnostic test might provide insight as to why the WiFi not working issue still persists. More details can be found on this Apple Support article.
18. Put an End to IP Address Conflicts
Two devices utilizing the same IP address simultaneously result in an IP address dispute, leading to the WiFi not working. You need a different IP address for each device connected to your network. Without it, your network is unable to recognize it.
On a Windows 10 computer, click the magnifying glass icon in the lower-left corner of the screen to bring up the Windows Search Box and resolve an IP conflict. They click Open after entering CMD in the search field. Press Enter on your keyboard after you have entered ipconfig /release into the command line.
Ipconfig /renew should be entered after the command has finished. To check if your WiFi is operational, click the window's Exit button and then restart your computer.
All it takes is a brief period of computer sleep to resolve an IP conflict on a Mac. In the top-left corner of your screen, click the Apple icon to start. the drop-down option, and then pick Sleep. To check if your WiFi is operational, wait a few minutes.
19. Delete DNS Cache
How to Flush DNS on a Windows PC?
Resetting your computer's database of recently visited websites involves flushing your DNS cache. Caching speeds up website visits, but if your cache becomes infected with malware, your browser may direct you in the wrong direction.
Open the Windows Search Box, put CMD into the search bar, then click Open to delete the DNS cache on Windows. Press Enter on your keyboard after typing ipconfig /flushdns in the Command Prompt program. This troubleshooting step will help you to delete all of your DNS caches but it may cause errors sometimes so wait for a while and try it again. Flushing DNS and restarting might help fix WiFi not working issue, you may also want to restart your laptop after doing this step.
How to Flush DNS on a Mac?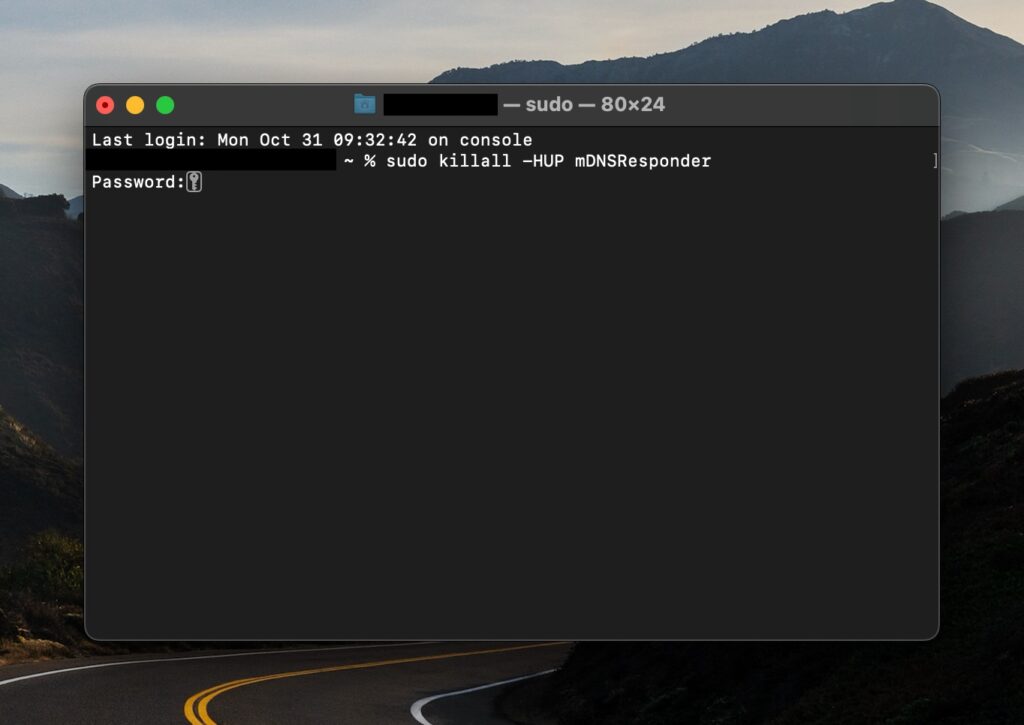 Open Utilities on a Mac by going to the Applications folder. After that, launch the Terminal application and enter sudo killall -HUP mDNSResponder. Press Enter again after entering your administrator password. Close the Terminal and restart your computer to finish.
20. Update The Drivers For Your Network Adapter
The network adapter drivers on your computer enable it to connect with your router and other networked devices. You might be able to connect to your WiFi network but not the internet if your drivers are faulty or out of the current.
How to update the drivers for your network adapter on Windows?
Open the Windows Search Box on your Windows 10 computer by selecting the magnifying glass icon in the bottom-left corner of your screen. This will allow you to manually update your network adapter drivers. Then press Enter on your keyboard after typing Device Manager into the search field.
To let Windows manage the procedure for you, click here and then select Search automatically for updated driver software. Restart your machine when the installation is finished to see if your WiFi is operational.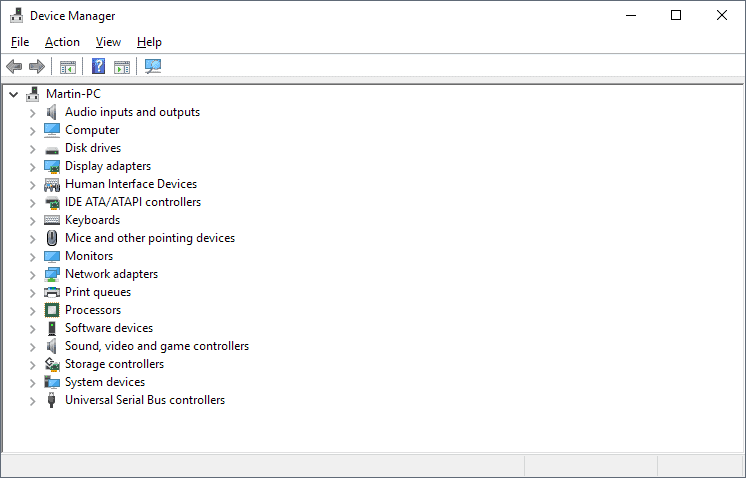 How to update the drivers for your network adapter on Mac?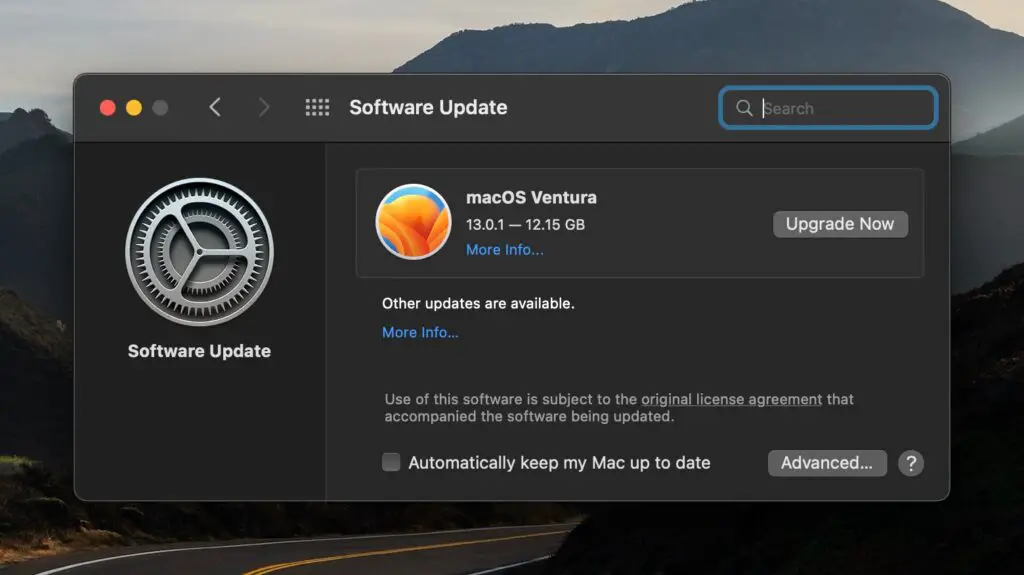 When you upgrade your operating system on a Mac, the drivers are updated automatically. Go to System Preferences > Software Update and click Update Now to see if your system is up to current. Your drivers are current if you can't see this button. If you still face the WiFi not working issue, please contact your internet provider.
Final Words
These are a few of the working troubleshooting steps to fix WiFi not working across your devices, I hope this article helped you to fix the WiFi not working issue on your Android, iPhone, Windows, or Mac with the 20 actual working troubleshooting steps. If you find this article useful, kindly share it with your friends who are looking for the best way to fix WiFi not working issue on their device, they will make use of this article. If you want to check out our other helpful how-to articles, you can find in our guides.
More from Guides
---
I recently pondered the bustling neighborhood of South Mumbai. Instead of relying on others for information, I turned to Google …
Are you looking for an iPhone or any other electronic device but can't afford the original price? Don't worry, you …
Frustrated with YouTube's new terms and policies? Had enough of creating videos? This guide shows you how to delete a …
Editor Picks
---