Are you looking for the best VPN to kick off your business? But worried about the pricing and features? Don't worry, in this article I have listed the top 10 best VPNs for your small business that are cost-effective and have most of the necessary features.
The majority of the time, large organizations run their VPN services. Small and medium-sized enterprises, however, do not have the IT capabilities to set up and manage a secure and private VPN. Thankfully, a small number of consumer-focused VPN providers have entered the business sector to service a neglected market.
A standard consumer VPN could be effective in some circumstances, but companies frequently want secure access to a server where they can host documents, applications, and other office tools for personnel to use remotely. With the number of VPNs available in the market, choosing the right one can be a bit confusing. To make the decision-making process easier, here is a list of the top 10 VPNs for small businesses.
Top 10 Best VPNs for Small Business
1. Surfshark
I used Surfshark VPN as one of my primary VPNs a year back it encrypts a user's internet traffic and hides their IP address to protect their online privacy and security. It allows users to securely access the internet and bypass geo-restrictions and censorship.
Surfshark VPN has a large network of servers in over 60 countries and offers a variety of features such as unlimited simultaneous connections, a no-log policy, a kill switch, and 24/7 customer support. It is available for Windows, Mac, iOS, Android, Linux, and other platforms.
2. NordLayer
NordLayer is one of the best and most highly used VPN services among the small-scale enterprises offered by NordVPN. The VPN offers a secure connection for users to browse the internet privately and access websites that may be restricted in their location.
NordLayer uses advanced encryption technology to keep users' internet activities confidential and secure. With NordLayer, users can enjoy unrestricted internet access from anywhere in the world, including from countries with strict internet censorship laws. The VPN  also offers features such as an automatic kill switch, double VPN, and dedicated IP.
In addition to Azure, GSuite, OneLogin, and Okta all support third-party authentication. For Windows, MacOS, iOS, Android, and Linux, there are apps available. Your organization's data is always safe thanks to strong encryption and a kill button. In less than three hours, NordLayer guarantees to help out enterprises that require support.
3. Express VPN
Express VPN provides users with a secure and encrypted connection to the internet, protecting their online activities from prying eyes. With Express VPN, users can access restricted websites, stream geo-restricted content, and enjoy online privacy and security while protecting their identity and personal information.
The service is available on various platforms including Windows, Mac, iOS, Android, and Linux, among others The company does not provide a business product, but it does provide volume discounts to businesses who seek to purchase for a large number of employees.
I've told you that if you want consolidated billing, you can get in touch with the company's support staff, who can set up a master account and child accounts so you can pay for a whole team with just one transaction.
4. PureVPN
PureVPN is one of the best virtual private network service providers based in Hong Kong. It provides a secure and private connection to the internet, allowing users to access blocked or restricted websites, browse anonymously, and protect their online privacy.
It offers servers in over 140 countries and provides various protocols, including OpenVPN, PPTP, L2TP, and IKEv2. It also offers 24/7 customer support, a no-log policy, and an automatic kill switch for added security. PureVPN is available on a variety of platforms, including Windows, Mac, iOS, Android, Linux, and routers.
5. Perimeter 81
Perimeter 81 is a cloud-based secure network solution that provides businesses with a secure and customizable virtual private network (VPN) service. It allows remote employees, teams, and partners to securely access the company's network and resources from any device and location.
The VPN uses advanced security technologies such as encryption, multi-factor authentication, and security protocols to ensure that sensitive data and resources are protected from cyber threats. AES 256-bit encryption is used for all data.
If you don't set up your VPN, you may pick from 700 public servers spread over 36 different countries. By monitoring and reviewing all traffic that comes through the VPN, businesses can keep an eye on who has access to it.
6. Windscribe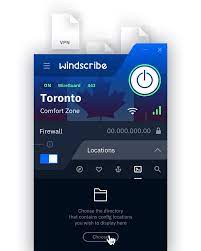 Similar to other VPN providers, Windscribe VPN provides users with a secure and encrypted connection to the internet. It helps to protect users' privacy by masking their IP addresses and encrypting their online data. With Windscribe VPN, users can browse the web freely and safely, access geo-restricted content, and bypass internet censorship.
It offers a free version with limited features, as well as paid plans with unlimited data and access to more servers. The service is available on Windows, Mac, Linux, iOS, Android, and many other platforms.
7. Twingate
Twingate VPN ranked number 5 in my list typical to other VPNs it is a secure and easy-to-use VPN solution that allows users to access and share their private network resources over the internet. It provides a secure, encrypted connection between remote users and the private network, protecting sensitive data and personal information from prying eyes.
Twingate VPN is designed for both personal and business use, and its simple setup process allows users to get up and running in just minutes. It supports all popular operating systems, including Windows, MacOS, Linux, iOS, and Android. Additionally, Twingate VPN offers a zero-trust security model that ensures that only authorized users can access network resources, providing an extra layer of security for sensitive data and intellectual property.
8. CyberGhost
CyberGhost allows users to browse the web anonymously and protect their data and online activities from potential cyber threats. With CyberGhost, users can access geo-restricted websites, bypass internet censorship, and stream video content from any location.
It also provides a no-logs policy, ensuring that users' online activities are not tracked or monitored. CyberGhost is available for Windows, Mac, Linux, Android, and iOS devices.
9. IPVanish
IPVanish is another network service that provides users with anonymity and privacy while they are online. It encrypts internet traffic and masks IP addresses to prevent online tracking, hacking attempts, and censorship. IPVanish offers servers in over 75 countries, allowing users to access geo-restricted content from anywhere in the world.
It is compatible with a wide range of devices and operating systems, including Windows, MacOS, iOS, Android, Linux, and routers. IPVanish also provides a kill switch to ensure that users remain protected even if the VPN connection drops.
10. GoodAccess
GoodAccess is designed to protect the privacy of users by hiding their online activity and location, allowing them to access restricted websites, content, and online services from anywhere in the world. GoodAccess VPN uses advanced encryption technologies to keep user data safe and provides multiple servers in various locations to ensure fast and reliable connection speeds.
Additionally, GoodAccess VPN does not keep any logs of user activity, making it a suitable choice for users concerned about their online privacy.
Conclusion
Overall, allows users to access the internet and use remote networks as if they were connected directly to the network while hiding their real IP address and location. Especially VPNs are commonly used by businesses and individuals to protect their online privacy and security, access restricted content, and bypass censorship or geo-restrictions.
These are 10 of the best VPNs that I have handpicked for your small-scale business since these are universal VPNs you can use these VPNs on all of your devices like computers and smartphones on all OS. I hope this article helped you to choose the best VPN for your need if you find this article useful, you can share it with your friends who are looking for the best VPN for their small business. Meanwhile, consider subscribing to our newsletter to get notified of more VPNs and stuff in and around the technology.
You might also like
---
More from Apps
---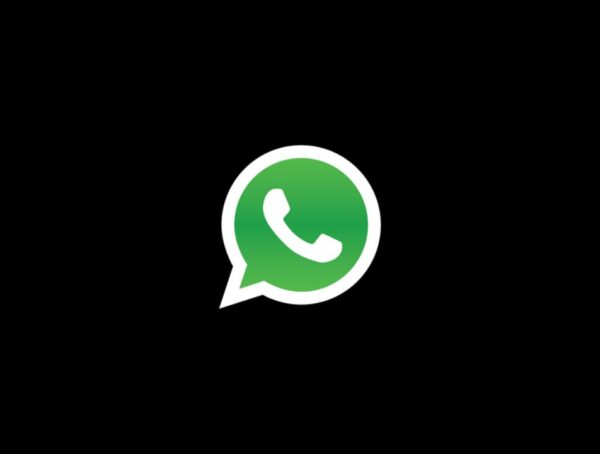 WhatsApp has added an innovative feature called "Secret Code" to its existing Chat Lock functionality, marking a significant stride in …
The popular messaging platform, WhatsApp, has reintroduced the "view once" media feature to its desktop applications, a welcome development for …
Instagram has recently made downloading Reels from public accounts universally available. This feature, once confined to third-party tools and browser …
Editor Picks
---