In this day and age, video content has become a staple. Creators and influencers use videos to produce videos for their audiences, whilst marketing companies use them as a vital marketing tool – making video marketing one of biggest trends in the industry. With shortening attention spans daily, short videos are getting progressively popular, and some robust examples of platforms taking advantage of this are TikTok, Instagram Reels or the recently introduced YouTube Shorts. However, video editing appears to be an arduous task to the uninitiated – one where downloading a software is required, and the learning curve is steep. However, what if we told you, editing videos can be done online, and we have a list of Top 6 Online Video Editing Tools 2023 for you, that will make video editing much simpler for you.
What is Video Marketing?
Think about the impact of well-designed image based ads, they exceed the potential that text-based ads provided. Today, almost all business, big and small utilize image-based ads. However, video based ads provide more real estate to be creative and showcase your products, services and create a lasting impact in the consumer's mind. Ultimately, video marketing helps engender consumer rapport in a motion based format, allowing you to market your brand, services or products better. Furthermore, tools like InVideo are making it easier than ever to create professional videos. Learn more about it in the list of tools below.
Why is Video Marketing Important?
Being one of the largest trends in the marketing industry, video marketing strikes as a vital asset in your marketing strategy. With more and more users turning to short format videos, they have become a lucrative format of consuming content and advertising. According to Forbes, Video Marketing allows companies to capture attention quickly. This happens because there are so many advertisers competing to put their image based ads to the user, by involving video content, your competition reduces. Furthermore, a study from Facebook suggests that users tend to engage over 5 times more with video content compared to stills.
Video marketing also has other advantages such as better optimized ad spend – since the video ad blends better with the social media platform's actual content, it allows users to better navigate ads they're interested in. This enables the algorithm to reach the right audience with optimized spending. Additionally, this also enables marketers to retarget their audiences based on the viewers' interest. Marketers get enhanced control to see viewer thresholds to understand how long did a viewer sit through an ad – making retargeting smarter. An example of a recent and unique user-generated video marketing campaign can be observed from Amazon Prime. The online streaming platform allowed users to share short clips of their favourite shows easily, increasing word of mouth promotion.
Top Online Video Editing Tools
1. InVideo
InVideo is an amazing online video editor that helps us create professional videos in minutes. InVideo provides us with a wide variety of templates to get started with and it is a very user-friendly application. The video editing tools offered by InVideo are very simple to use and allows us to make our video editing look professional. The best feature of this application that it enables us to automatically convert text to videos. InVideo offers 5,000+ templates to choose from, enhanced video editing tools, automated text-to-speech and more intuitive features. InVideo has a free plan that includes a watermark in videos, which can be up to 15 minutes in length. Premium plans offer an extended set of beneficial features starting at $15/month.
2. Canva Video
Canva Video is an evolution of the infamous Canva Graphic Design tool. Their video editing toolkit is equally as powerful as their photo and design editor, however, it is still limited in the amount of features it offers – part of it is still under works. Having said that, the video editing experience is very simple, clean and familiar for folks who have relied on Canva before. Canva video also offers thousands of templates to choose from. You can start using Canva video for free, and upgrade to Canva Pro to gain access to an extended set of features, starting at $10/month.
3. FlexClip
FlexClip is a user-friendly online video editing platform that allows users to create stunning videos in just a few clicks. With its intuitive interface and extensive library of customizable templates, stock footage, music, and effects, even beginners can create professional-looking videos. FlexClip's key features include the ability to add text overlays, transitions, and voiceovers, as well as the ability to trim, split, and merge video clips. The new AI-powered tools like: AI auto subtitle generator, text-to-speech, and image background remover enable you to make videos with ease.
4. WiVideo
WiVideo is a unique tool compared to others. Designed to provide an experience closer to an actual video editor, WiVideo might appeal to semi-intermediates who want to dig deeper with video editing. WiVideo makes digital video editing akin to what you would do traditionally using a dedicated software like Premiere Pro, nonetheless it lacks the ease-of-use and simplicity that InVideo or Canva Video might provide. Having said that, it is still an equally powerful tool, with a bunch of robust features. WiVideo offers plans starting at $3/month leading unto $30/month, providing a flexible choice for different user groups.
5. Magisto
Like other tools, Magisto also aims to make video editing for social media easier by taking it online. Magisto has received recognition in the eyes of several users and Apple Developers as well – as it received the "The storyteller within" category under Apple's "Best of 2019" apps. Like others, Magisto offers a massive set of stock content (video, photo, graphics and more) for marketing teams and creators to take advantage of. Although unlike others, Magisto is directed more towards marketing teams and businesses as compared to creators (who might want to consider another option from this list – such as InVideo or WiVideo). Sadly, Magisto doesn't offer a free plan, however, the pricing starts at $5/month and goes up to $34.99/month.
6. Wideo
Last one on the list is Wideo. This one stands out amongst others because it offers a stronger animation studio compared to video editing. While Wideo is still a competitive video editor, it is more a tool to create animations. Used by some of the biggest industry leaders, the online animator provides a great option to add extra flare to your video marketing. Furthermore, to make animation even more convenient for you, the editor offers thousands of templates and tutorials as well. We suggest using Wideo with one of the other tools in this list to make your videos unique and stand out even more! Wideo offers a free plan with watermarked videos limited to 1 minute. However, the premium plans offer a lot more features starting at $19/month.
7. ClipChamp
ClipChamp Video Editor is an online video editing tool designed for marketing teams and businesses. It offers a range of stock content including videos, photos, and graphics to help create professional-looking marketing videos. The tool is user-friendly and easy to use, making it a good option for businesses that want to create high-quality marketing videos without the need for complex software. Additionally, there is a free plan available, but pricing starts at $10/month.
Conclusion
In conclusion, that wraps up our list of top 6 online video editing tools for 2023 that enhance your marketing videos. If you found this article informative and enjoyable, we highly recommend checking out our list of best android apps as well. Do subscribe to our newsletter to receive more such content straight to your inbox. Do share your thoughts and experiences on the video editors listed, as well as other recommendations in the comments below.
You might also like
---
More from Apps
---
The much-anticipated "Channels" feature, the most recent innovation from messaging giant WhatsApp, has just been unveiled. With this addition, users …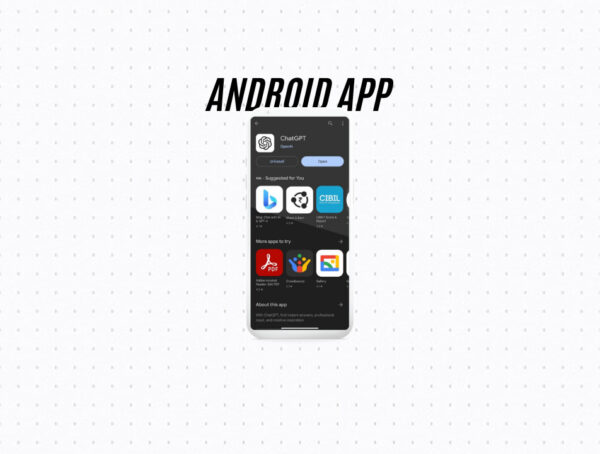 The ChatGPT Android app, developed by OpenAI, the famous research firm behind the sophisticated language model GPT-4, is now available …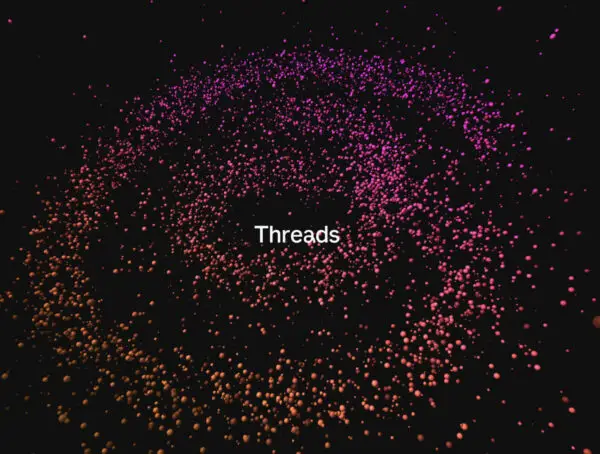 With over five million signs up in the first few hours, the Threads app by Instagram has proven its caliber …
Editor Picks
---