If you're looking for the best video editing tools and software to ease your workflow, look no further. Whether you are a professional or a beginner, one thing is certain – every good video needs good editing. From adding special effects to perfecting the audio quality and fixing up shaky footage, the right set of tools can help make all the difference in producing an outstanding final product.
Free video editing tools to consider
For those on a tight budget, the world of video editing is not out of reach. Let's explore some renowned free video editing tools and video editing software that provide commendable features without breaking the bank.
1. Kdenlive
Kdenlive is a popular free video editor available for both Mac and PC. This open-source utility packs a lot of features that will cover basic editing needs, such as adding titles, transitions, and special effects. It also offers advanced functions like clip markers, audio mixing, proxy editing and even multi-track support.
Pros
Cost-effective: Kdenlive is free to use, which makes it a cost-effective solution for individuals or organizations on a budget.
Cross-platform: It works on Linux, Windows, and macOS, which is a boon for users who switch between different operating systems.
Proxy editing: This feature allows users to edit videos more smoothly by creating and using lower resolution copies, which is especially useful for machines with limited resources.
Cons
Steep learning curve for beginners: While it offers a plethora of tools and features, newcomers might find it slightly overwhelming initially.
2. OpenShot
OpenShot is another one of the open-source video editing tools that offers a user-friendly interface. It's perfect for beginners as it can be used to add text, transitions, and effects with its simple drag-and-drop functionality. Its library of royalty-free media can also help you create stunningly professional looking videos without the need for expensive footage or soundtracks.
Pros
User-friendly interface: Designed for simplicity, its drag-and-drop interface makes it suitable for beginners.
Unlimited tracks: Users can layer multiple video and audio tracks without limitations.
3D animated titles: One of the standout features, OpenShot can generate animated 3D titles and effects.
Keyframe animation: Users can design custom animations for video clips, offering more creative control.
Cons
UI modernity: Even though it's user-friendly, some might find its interface to be less modern or sleek compared to other contemporary video editors.
3. Lightworks
Lightworks is yet another one of the video editing tools with a lot of features to take advantage of. It's an ideal app for novice video editors and filmmakers who need simple tools without spending extra money on the more expensive software packages.
Pros
Professional grade: Lightworks has been used in the production of many Hollywood blockbuster films, making it a tried-and-true solution for professional video editing.
High-quality export: Even the free version of the program offers export in 720p HD quality.
Support for multiple formats: Lightworks boasts broad format support, ensuring compatibility with a variety of video file types.
Cons
Subscription model: Although there's a free version, accessing the full set of features requires a monthly, yearly, or outright license purchase.
4. iMovie
iMovie is a great free video-editing software option for those using Macs or iOS devices. It allows you to create 4K-quality movies and Hollywood-style trailers with its user-friendly tools, including a library of soundtracks and special effects. Plus, with access to the Photos app, it's easy to add images and videos from your device directly into the editor. It's included as one of the default video editing tools on a Mac or iOS device.
Pros
Integration with Apple ecosystem: Being an Apple product, it seamlessly integrates with the Photos app, iCloud, and other Apple services.
High-quality templates: iMovie provides a variety of trailers and templates, allowing users to quickly create polished videos.
4K video editing: Supports editing 4K footage, making it suitable for users with high-resolution videos.
Cons
Restricted customization: While its templates are high-quality, they offer limited customization compared to more advanced software.
Video-editing apps for on-the-go creators
For those who often find themselves on the move, or for vloggers who need to upload fresh content quickly, online video editors and mobile video-editing apps are a godsend. Their lightweight and intuitive design make it easy to edit on the fly, transforming raw footage into captivating video stories. It's especially useful if an app has two versions – one for mobile, and a desktop version for more advanced editing tasks.
5. Adobe Premiere
Adobe Premiere is a great choice for this kind of situation, as it's available on Mac, and Windows. And there's Adobe Premiere Rush for Android and iOS devices. They're perfect for creating social media videos on the go, as their features include enhanced audio tools and color grading. Plus, you can automatically sync your projects across devices, ensuring you have access to them whenever you need it.
6. Movavi Video Editor
Movavi Video Editor is another fantastic desktop video editor that allows users to quickly create compelling stories from their footage. It comes with a variety of effects and filters to give any video an edge, as well as tools like Chroma Key for adding background images or videos. Plus, an impressive aspect of Movavi Video Editor is its emphasis on user-friendliness. Even if you are not a seasoned video maker, its intuitive interface allows you to easily dive into the editing process. Another notable feature is its built-in content library that offers music, clips, and even ready-to-use intros. The editor's versatility is further emphasized by its compatibility with a range of video formats. And as for mobile devices, you can download Movavi Clips.
Conclusion
It's worth noting that as technology continues to advance, the world of video editing is bound to see even more exciting online tools and software for PC and Mac. But for now, whether you're a novice looking to dabble in video creation or a professional filmmaker aiming for perfection, there are more than enough options to cater to your editing needs. Windows users, Mac enthusiasts, and mobile filmmakers alike can find solace in the numerous tools available at their fingertips.
In conclusion, the world of video editing is brimming with opportunities. From free options to more professional-grade software, there's a tool for every level of expertise and every type of user. Windows, being a dominant player in the operating system market, has a myriad of tools optimized for its platform. But regardless of your OS or device preference, there's undoubtedly a video editor out there that's perfect for you. Dive in, experiment, and let your creativity flow freely!
You might also like
---
More from Guides
---
Google Bard and ChatGPT have emerged as prominent language models in the rapidly evolving field of artificial intelligence. These cutting-edge …
Launching a mobile app is an exciting venture. There's always the possibility that you might have created the next popular …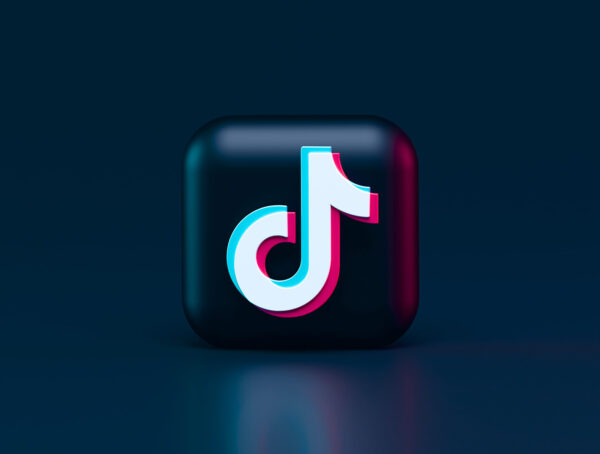 TikTok is one of the most popular social media platforms today, attracting millions of users worldwide. If you're an avid …
Editor Picks
---