Open the App Store on your iPhone/iPad and you will find dozens of apps for any keyword you search. It is a strenuous task to try them all and since we as users are stuck in a loop of using just a few dozen apps in years, some useful apps remain undiscovered or unexplored. We at TrueTech find and list the 10 best iOS Apps every month where you can check out the listicle to find out new and interesting apps that you might never have heard of but you should try. Here's the list of Top 10 Best iOS Apps September 2021 you need to check out asap.
1. WeFast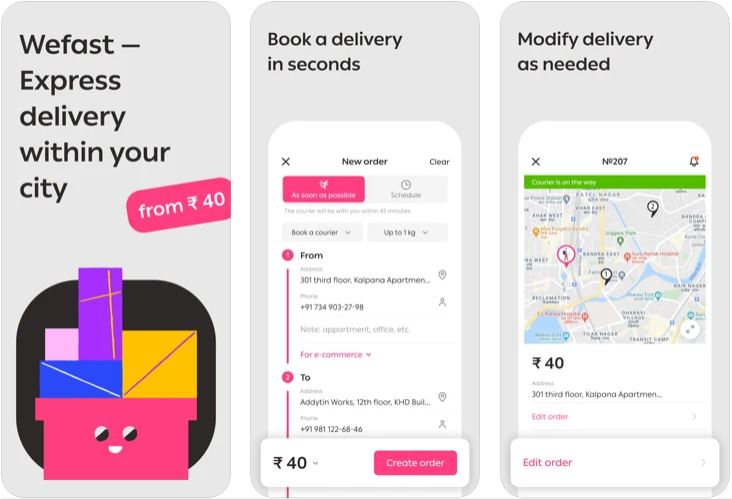 You can use it to deliver your products as a business or get items from XYZ outlets to your location and more. Plus, it is economical and easy to use.
2. Clipboard Pro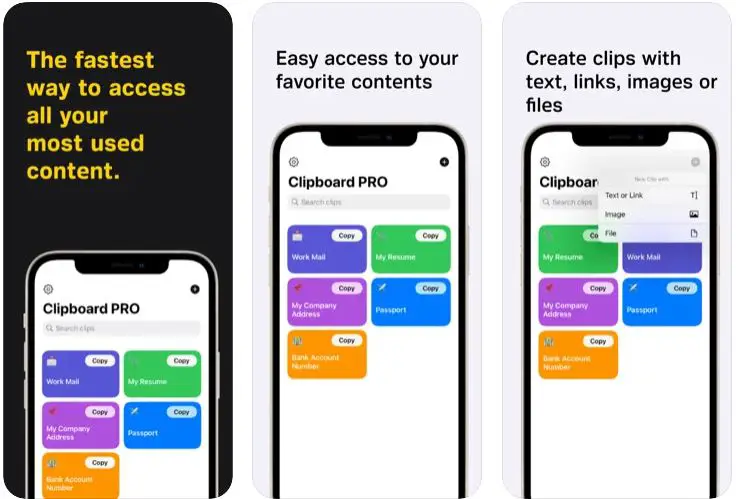 Usually, you can copy a string of text and paste it wherever you want. If your iPhone supports storing multiple strings called clipboard, you have far better functionality as you can select which string you want to paste. Clipboard Pro works on the same principle as it lets you store an 'n' number of texts, URLs, images, or a file that you can retrieve later. Clipboard Pro lets you organize and access all the frequently used items immediately without searching the entire phone.
The app has an iCloud sync that enhances its usability across Apple devices. Clipboard Pro has an in-app photo and file preview, content protection with Face ID or Touch ID, Add to Siri button, and more.
3. Endel
In the fast-paced world, we all long for minutes of calmness and a stress-free environment which isn't always possible. Endel is an app that creates personalized soundscapes allowing your body and mind to relax and get things done. It has multiple modes that you can select based on your preference. Its end goal is to achieve higher productivity, stress reduction, deep work, calm sleep, and daily relaxation among others. The app conditions soundscapes using an algorithm that uses the circadian rhythm of your body to get pitch-perfect results.
Get your hands on its 7-day free trial and subscribe to a month, 12 months, or its lifetime plan to enjoy the benefits.
4. Spyglass
If you are a hiker, a mountaineer, or something who likes to spend time in the woods, Spyglass is a great application to use. The app doubles as a binocular, heads-up display, GPS receiver, waypoint tracker, altimeter, compass with offline maps, gyro horizon, angular calculator, and many more. Spyglass lets you enter the location manually or find it automatically. It shows you a string of data including direction, azimuth, distance, ETA, elevation, and so on.
The built-in offline GPS offers you breakthrough information on maximum speed, altitude, course, and other data that would help you get the job done. Plus, it is super easy to use and has scientific instruments such as an inclinometer and sextant to name a few.
5. DocuBay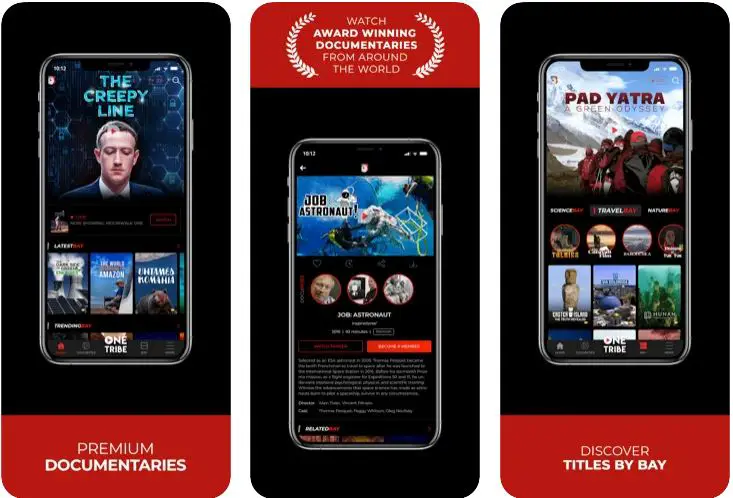 Not everyone reading this would love watching documentaries but there are some hardcore documentaries fans that would love this app. DocuBay gives you access to a huge library of documentaries spread across different topics and genres be it culture, travel, nature, crime, sports, science, humanity, history to name a few. The app has a LIVE channel that streams documentaries day in and day out. There are DocuBytes which as the name suggests, gives you a preview of what to expect with the documentaries in the library and more.
The app lets you watch documentaries offline by downloading it. You can even go for documentaries that are trending to keep up with what others are watching.
6. LogoScopic
7. Wally
Tracking your expenses is crucial because it is easy to go overboard with the budget goals. Wally is one of the best expense tracker apps available across 70 countries with more than 15,000 banks coverage. The app is PCI compliant with end-to-end encryption, GDPR compliance, and ISO 27001 certified making it a must-try.
Wally syncs with all your accounts and tracks expenses at an instance. It categorizes every spend giving you insight on where you spend the most and the least. You get set target dates, check whether your expenses are over or under budget, and so on. There's much more than Wally offers so do check it out.
8. Simpl Pay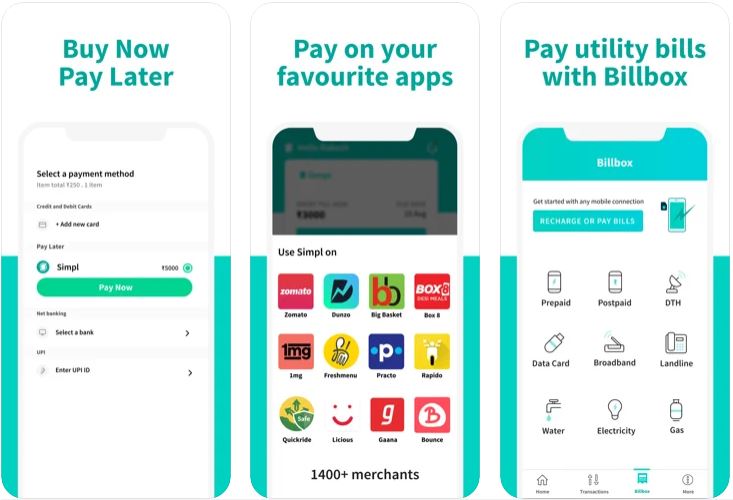 Plus, Simpl Pay has zero fees and interest whatsoever and there are no additional or hidden charges either. The app is quick to use with a straightforward interface.
9. BookFunnel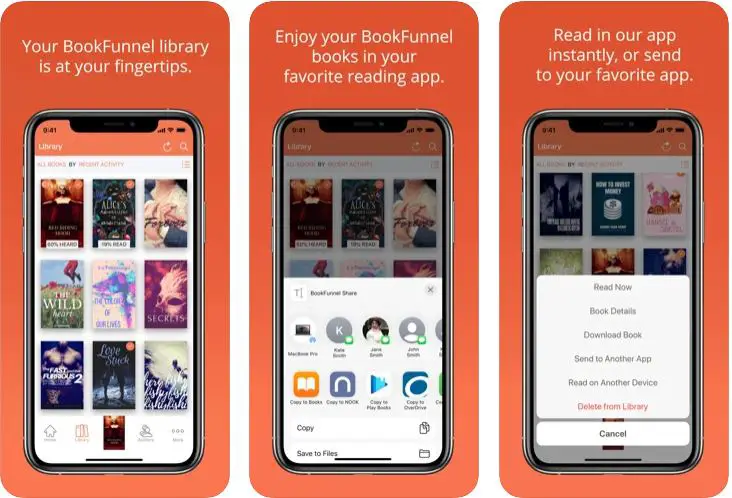 If you are an avid reader of novels or books, BookFunnel is an app for you. The app gives you access to a tonne of books to read and listen to (yeah, it has audiobooks too). The app syncs all the books instantly as per your preference. The app lets you fine-tune playback speed, add a sleep timer, choose between font and size, and do other minor tweaks that would have a greater impact on your reading (and listening) experience.
10. Hotellook
Finding hotels in a new place or the destination you are visiting can be a task especially if getting the right price is a concern for you. Hotellook literally looks into 80+ hotel booking services like Hotels.com, Agoda, Booking.com, Expedia among others to find the best hotels at the best price possible. It works similar to Trivago and has a catalog of more than 760K hotels access 205 countries.
You can search for hotels via lists or interactive maps, get prices overview, hotel ratings and badges as well as discounts and offers and all that without any additional fees or hidden charges whatsoever.
These were the 10 best iOS Apps in September 2021 that we found interesting. You can dig in to find a few other interesting apps with our August, July, June, or previous listicles that we release monthly.
You might also like
---
More from Apps
---
WhatsApp is currently testing out a feature that will allow users to transfer data from Android to iOS devices as …
Online video streaming juggernaut Netflix has upped its monthly subscription prices in the United States and Canada across all plans. …
If you check out the homepage of Google Play Store's Games section, you will get a list of top paid, …
Editor Picks
---