When it comes to mobile operating systems, Apple's iOS is undoubtedly one of the most popular and widely used systems. This popularity is due to Apple's consistent focus on user experience, security, and sleek design. Additionally, the App Store on iOS is home to millions of apps, ranging from games and entertainment to productivity and utility tools. In this article, we will explore the top 10 best iOS apps March 2023 that you should have on your iPhone or iPad.
Top 10 Best iOS Apps March 2023
1. The ASL App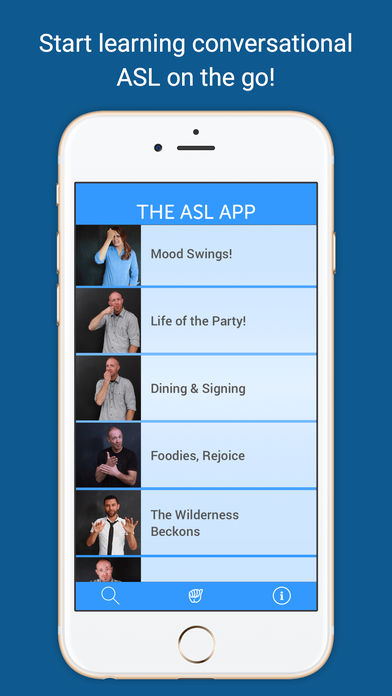 One of my highly used apps these days, The ASL App is an iPhone app designed to teach American Sign Language (ASL) to beginners. The app offers a variety of lessons that cover basic ASL vocabulary and grammar, as well as more advanced topics.
The app features a user-friendly interface that allows users to navigate easily between different lessons and topics. Each lesson includes video demonstrations of ASL signs, as well as explanations and examples of how to use them in context.
Overall, the ASL App is a useful tool for anyone interested in learning ASL, whether for personal or professional reasons. Its comprehensive lessons and user-friendly interface make it a valuable resource for both beginners and more advanced learners.
2. Rosetta Stone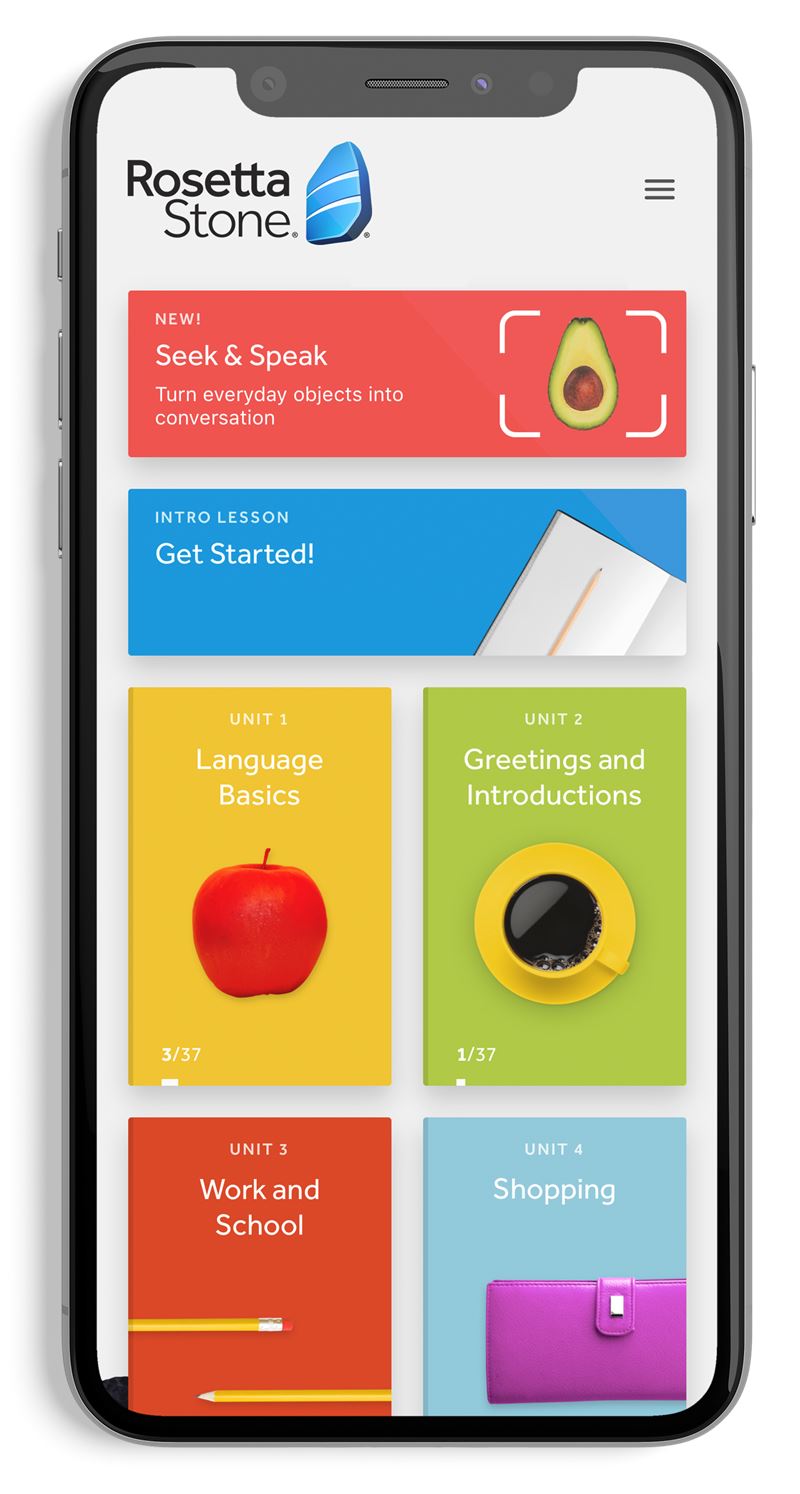 The Rosetta Stone iPhone app is a language-learning app that allows users to learn over 24 languages through interactive lessons, games, and exercises. It uses the same immersive method as the Rosetta Stone software, where learners are taught to think in their new language by associating words with images and concepts, rather than translating them.
The app offers a variety of features, including speech recognition, which allows users to practice their pronunciation and receive instant feedback, and an offline mode, which allows learners to continue their studies even without an internet connection. The app also offers personalized lesson plans that adjust to each learner's pace and learning style.
3. Kik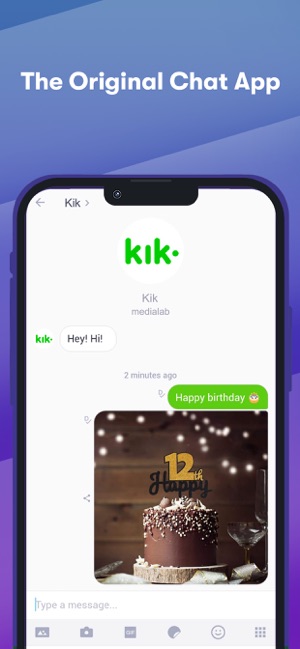 Kik is one of the best free messaging apps available for iPhone. It allows users to send text messages, photos, videos, and other media files to other Kik users without using mobile phone carrier services. It also offers features like group chats, stickers, and games. Kik requires an internet connection to use and uses usernames instead of phone numbers for identification, providing users with more privacy.
4. Crunchyroll
The Crunchyroll app is available for free on the App Store for iPhone and iPad users. The app offers access to a wide range of anime and manga content, including simulcasts and popular shows like Naruto, One Piece, Attack on Titan, and more.
Users can watch their favorite shows in HD and with English subtitles. The app also offers a social experience, allowing users to discuss and share their thoughts on the latest episodes with other fans. Additionally, the app provides personalized recommendations based on the user's viewing history.
5. Qapital
Qapital is a personal finance app that helps users save money towards specific goals. The app is available for iPhone users and is designed to help users save money effortlessly by automating the saving process. The app allows users to set goals, create rules and save towards them.
One of the unique features of the app is its "Rules" feature, which allows users to automate their savings based on specific triggers or events. Users can set up rules that will automatically transfer money from their account to their savings account. For example, a user can set up a rule that transfers $1 to their savings account every time they buy a cup of coffee.
6. OpenTable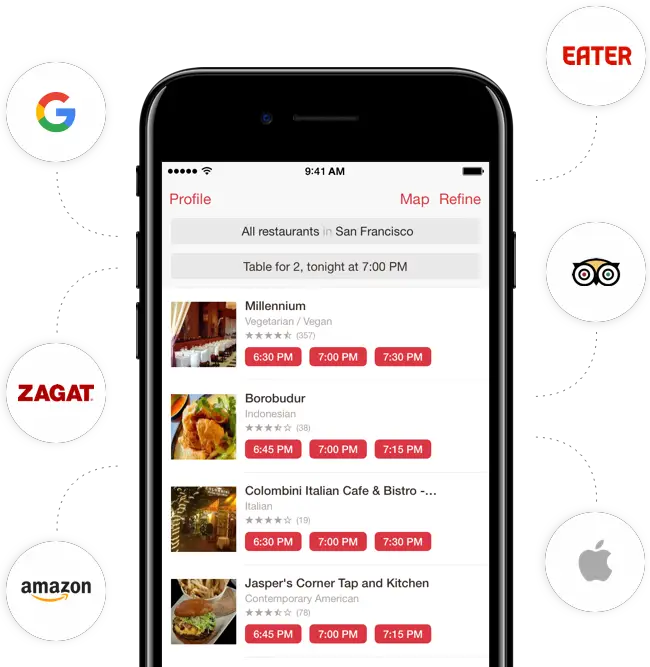 The OpenTable iPhone app is a restaurant reservation app that allows users to book tables at restaurants in various cities. The app provides a user-friendly interface, making it easy for users to search for restaurants based on location, cuisine, and availability. Users can also view restaurant menus, read reviews from other diners, and access maps and directions to the restaurant.
The app allows users to make reservations for up to 20 people and provides real-time updates on availability. Users can also modify or cancel their reservations through the app.
7. Headspace
Headspace is a meditation and mindfulness app designed to help individuals manage stress, improve sleep, increase focus, and develop a sense of calmness. The app offers various guided meditation sessions that range from three to twenty minutes, with options for beginners and experienced meditators. Headspace also includes daily meditations, which are tailored to meet individual needs, and an SOS feature for moments when you need an immediate, short meditation.
Headspace is available for download on iOS devices and offers both free and paid subscription options. The free version includes access to the Basics course, daily meditations, and a limited number of guided meditations. The paid subscription offers access to the full library of meditations, personalized recommendations, and the ability to download content for offline use.
8. 5miles
5miles is an iPhone app that provides a platform for buying and selling goods and services within your local area. The app offers a user-friendly interface that allows users to browse through various categories including home and garden, vehicles, electronics, clothing, and much more. With 5miles, you can sell anything from unused items in your house to services you can provide.
The app's features include:
Search options: Users can search for items by location, category, and keyword to find exactly what they are looking for
Instant messaging: The app allows users to communicate directly with buyers or sellers through the messaging feature, which ensures quick and secure transactions
Safe and secure transactions: The app provides a safe and secure platform for transactions, with features such as verified user profiles and user ratings.
Overall, 5miles provides a convenient and secure platform for buying and selling goods and services locally. The app is free to download and use, and is available on the App Store.
9. Asana
Asana is a project management tool that allows teams to collaborate on tasks and projects in real time. The iPhone app is designed to help users manage their tasks and projects on the go, from anywhere at any time.
The app provides access to all the key features of Asana, including the ability to create and assign tasks, set due dates, add comments and attachments, and track progress. Users can also view their team's activity feed, see who's working on what, and receive notifications when tasks are assigned or completed.
10. Onion Browser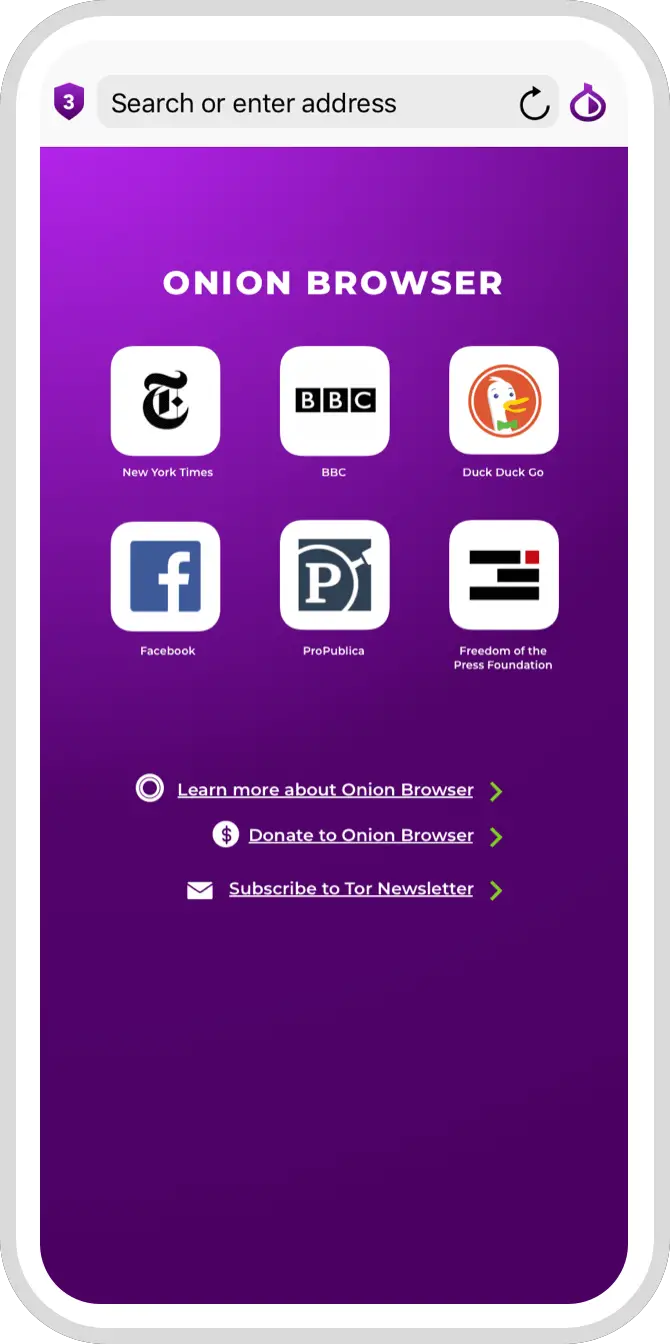 Onion Browser is a free iOS application that provides users with a way to browse the internet anonymously. It is designed to provide high-level privacy and security for its users by routing internet traffic through the Tor network. Tor is a network that enables users to communicate and browse the web anonymously by routing their traffic through a series of servers that are scattered across the globe. The app uses a modified version of the Tor network that is specifically designed to run on iOS devices.
The Onion Browser app is simple to use and comes with a straightforward interface that allows users to browse the internet securely without leaving any digital footprints. The app's features include ad-blocking, cookie control, and script blocking, which provide an additional layer of privacy and security. It also allows users to access websites that are blocked in their region.
Conclusion
Since there are millions of iOS apps for different purposes it is hard to list of all them so I have collected one of the best apps in the popular category and compiled it as an article, you may see apps that are used for messaging to high-level security. I will try to come up with other 10 of the best iOS apps in the upcoming articles.
I hope this article helped you to pick one among the top 10 best iOS apps. If you enjoyed this list, share it with your fellow iOS users. And meanwhile, if you find this blog useful, subscribe to our newsletter to get notified more about the best iOS apps and other kinds of stuff in and around technology.
You might also like
---
More from Apps
---
With over 2.8 million apps available on the Google Play Store, Android has a commanding presence in the market. However, …
Smartphones have essentially become a necessity in our fast-paced modern life. The elegant form and remarkable functionality of iPhones have …
Editor Picks
---