It's hard to think of a technology coming along that we had less of an idea what to do with than virtual reality. Despite the fact that we all knew it was coming, and that devices had already been showcased for years before they became widely available to consumers throughout 2016, VR has retained an air of unpredictability. We just never know what a given headset is going to look or feel like, or, more importantly, which types of experiences will be most worth our time.
Particularly where gaming is concerned this is all interesting to keep an eye on though. We've already seen that in many respects, mobile gaming is the future – not just for general entertainment but in eSports, innovation, etc. So naturally, it's going to play a major factor in how VR develops, at least on the mobile level. Given that, it's worth looking into some existing gaming concepts or categories that have the potential to go beyond the basic exploratory level we've mostly seen from VR (and AR) developers so far, and wind up driving the industry. We've come up with an interesting typology for mobile VR games that you should definitely take a look at!
Racing Games
The racing category is actually a fascinating one on mobile devices. In many respects, it's one of the most advanced and impressive genres of gaming. There are numerous examples of gorgeous games with high-end graphics, excellent physics, extensive progress systems, and all-around compelling gameplay. The trouble, however, is that while many of them are quite popular, not all mobile gamers like controlling something as wild and fast-paced as racing on a mobile screen. Particularly when controls call for turning phones (rather than just tapping screens), the gaming experience just becomes a little too involved.
As it so happens, however, racing is a particularly natural genre for virtual reality, because there is no physical locomotion involved. You can sit still with a controller in hand and feel physically about the same as you would sitting in a real car with your hands on a wheel. Thus, in time, it's relatively easy to imagine some of the best mobile racing games being changed and adapted so as to be compatible with VR systems. They'll be better for it, and VR will gain a genre that could be more popular than it currently is.
Mystery Exploration Games
This isn't quite as clear a category, but if you're familiar with mobile gaming, you may well get the idea without any kind of explanation. Because they have limited controls and typically aren't as big or long as PC and console games, mobile games often rely more on engrossing sights and sounds, as well as cleverness. No games exhibit this more effectively than the sort of mystery exploration games that have been popular for years now. Think of titles like Limbo, Year Walk, Device 6, and The Sailor's Dream – and for that matter, even Monument Valley – and you'll get the idea.
One of the most recent games in this category – The Room: Old Sins – is perhaps the easiest example to use in expressing why it's such a natural fit for virtual reality. In this game, which is a spinoff/sequel to three previous games, your task is to examine a model dollhouse in a way that actually allows you to enter rooms and step into alternate realities. It's all done from a first-person perspective, as well as with simple point-and-click controls, which means it could basically be put into VR format as it currently exists. And because this game and others like it thrive on atmosphere more than anything else, the idea of full immersion is extraordinarily promising.
---
---
Casino Games
Here we have a category that's done almost nothing in VR to this point, but which could ultimately include dozens if not hundreds of successful games. Poker and blackjack could be the driving concepts, as both are better in the most realistic formats possible. However, there's something to be said for even simpler games as well, such as slots, jackpots, and roulettes – all of which can turn from dull to thrilling in virtual reality.
Gonzo's Quest is one game to keep an eye out for here. Referred to as "a NetEnt powerhouse" in a piece examining some of the free spin and bonus options of similar games in this genre, Gonzo's Quest has essentially become the flag bearer for the casino arcade industry. It's a slot that elevates itself through 3D animation and a sense of narrative, and there has already been a talk about its being adapted for VR. In such a case a type of game we don't typically think of for its immersion can essentially be fully remade in the new format, and will likely become all the more popular for it.
Shooters
Last but not least, we'd be remiss if we didn't mention shooters. This is the most popular genre in all of the gaming these days, and it's already been proven that it works on almost any size screen, with any kind of controls. In the early days of modern virtual reality, it was thought that shooters could be complicated (because of the same locomotion issues that result in racing being so natural). But already numerous concepts have been developed that make shooters quite a bit of fun in virtual reality.
There really isn't a definitive best shooter franchise for mobile devices at this stage, but between original mobile titles and miniature versions of console games, there's a lot in the category. These games are going to be moving more and more frequently into VR, likely sooner rather than later.
None of this means that we won't continue to see original concepts in mobile VR gaming also. But these existing, popular genres are all well suited to adaptation, and in a few years' time, it may become clear that they're the ones that drove the industry forward.
You might also like
---
More from TrueTech Views
---
Amazon is celebrating yet another edition of its Great Indian Sale that will commence on January 18th for Prime members, …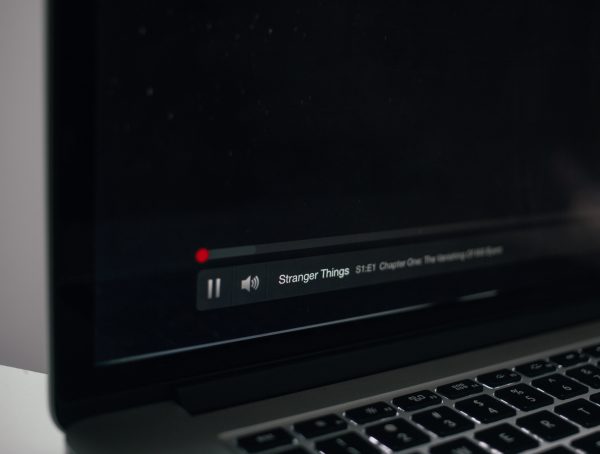 Video Streaming services today are the best alternatives to Cable TV. Streaming services originally started off as an extension to …
We all know how critical a factor our internet speeds are for a decent online experience. Everyone wants the fastest …
Editor Picks
---