Ever had a life-changing idea, may it be a tech invention or a new discovery, but don't know where to begin with? Look no further than Kickstarter to start you journey towards success.
Since its inception, Kickstarter has grown as a huge community platform that promotes new projects and helps owners gather funds for the same. Here, we present you our picks for top Kickstarter campaigns, of this month.
Truebuds – The World's Smallest Stereo Cordless Earbuds
Wireless earbuds are fairly standard nowadays, but these people were one of the first to design studio quality earbuds. From their small form-factor to the rich sounds and deep bass, Truebuds provide comfort as well as performance unmatched by other wireless earbuds in their league. With up to 6 hours of battery life on a single charge, and up to 18 hours with its charging case, these headphones will last you through your day. Truebuds make use of AptX codec, which ensures "CD-like" quality over Bluetooth, thanks to its bit-rate reduction technology. Along with that, ambient noise-cancellation ensure that you hear your music and your music only.
OLO – $99 3D Printer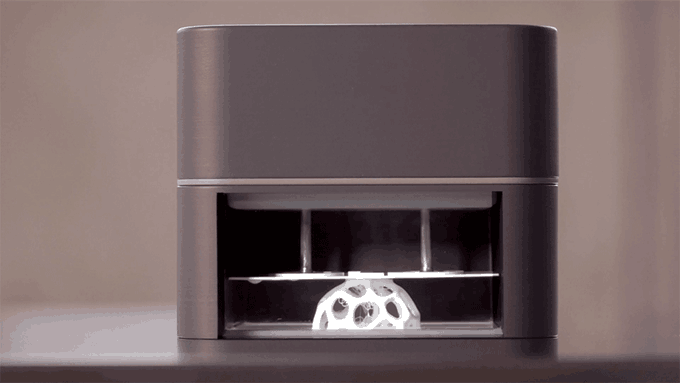 Coming in at just under $100 retail price, this is indeed the world's most affordable 3d printer. Its ingenious design makes this possible. OLO uses your smartphone's screen to print the objects. Simply put the small printer over your smartphone, pour in the resin and by using light from your phone and the photosensitive resin, OLO prints your 3D projects. It certainly has its limitations concerning the size, but at such a low price, its more than anyone else can deliver. It is compatible with both iOS and Android and can fit phones as big as 5.5 inches. Its noiseless mechanism and the fact that it's powered by 4 AA batteries makes it easy to use anywhere in the world.
PINE A64 – A $15 64-Bit Single Board Super Computer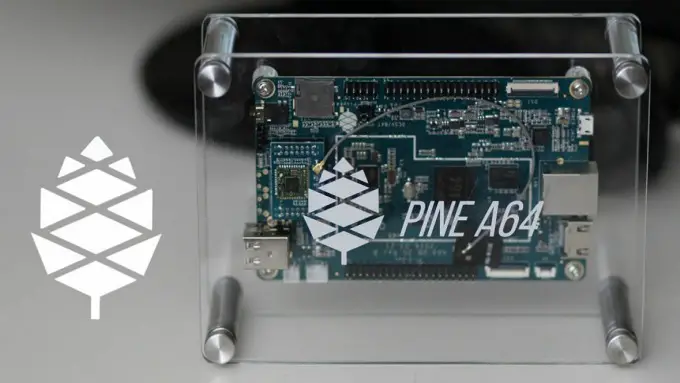 With a quad-core ARM A53 64-bit processor that runs at 1.2GHz and a wide variety of I/O options, this is a computer in a bag. Just attach a keyboard and mouse and turn PINE A64 into a full Android 5.1 computer to run programs such as Chrome, Microsoft Office, or even watch your favorite shows on YouTube. What's more, load a different version of Android 5.1 and launch media players to turn your computer into a smart TV box. This Kickstarter campaign has collected around $1.7 million till date
Carloudy – Head-Up Display on Your Windshield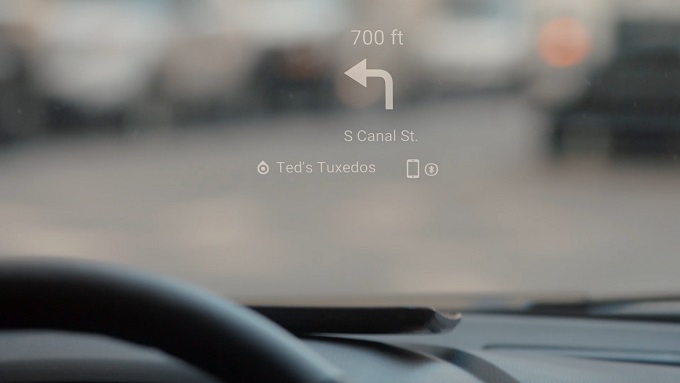 Now's your chance to turn your car into a bat-mobile, minus the weapons and most other cool stuff. This little gadget casts a heads-up display on your car's windshield able to track your GPS information. No more clunky GPS trackers or relying on your smartphone. With Carloudy, you get a dedicated display just for your needs. Integrated with Bluetooth and voice commands, it ensures seamless interaction while ensuring you keep your focus where it belongs, on the road. The best part, even in bright sunlight the display is clear and crisp, so you don't have to strain your eyes trying to see where you're headed.
5. Vue – Everyday Smart Glasses
One of the most unique Kickstarter campaigns ever. The hype for smart glasses fizzled out after google glass, but Vue introduces a revolutionary design that combines the minimalistic look of regular glasses along with the functionality of smart glasses. It doesn't have a HUD or a camera, but with real-time feedback, bone-conduction, fitness tracking, touch controls and many other features, Vue surpasses other glasses in its range. These glasses are made to fit your style and comfort, ranging from prescription glasses to sunglasses to Plano ones as well. The best part about these? No one knows you're wearing smart glasses!
Whatever your interests may be, Kickstarter is bound to have projects that suit your desires, head onto the site, explore campaigns, fund your favorites and see your dream inventions turn to reality. You do not need to invest a lot, most organizations accept even one dollar donations, so go lighten your pockets!
You might also like
---
More from TrueTech Views
---
The new improved and mature Gmail is finally here after being in the news for a long time. And, I …
It's hard to think of a technology coming along that we had less of an idea what to do with …
The world's top 10 highest earning esports players raked in more than $25 million between them in the past year, …
Editor Picks
---